Health care providers may need more support
by
JENNIFER PASSARO
Staff Writer
|
March 26, 2020 1:00 AM
Health care providers carry a lot on their shoulders.
During a pandemic, the mental and physical burden for health care providers can be overwhelming. Without seeking help, that stress can take a toll.
Kelly Rey, social services director for Hospice of North Idaho, said that in general, there isn't enough support for health care providers' mental and emotional health in the industry.
Every Monday morning Rey gathers her team to honor, celebrate, and process the people who passed in their care in the last week.
"Sometimes health care workers are so focused that they don't get a chance to say that person really impacted me and to process it," Rey said.
Hospice of North Idaho often acts as caretakers not just for their patients, but for their patients' caregivers.
"When we come in, we are there supporting these caregivers, educating them, talking to them, asking them how are they doing, what can we do to help you?" Rey said.
Noelle Beierle is an oncology nurse practitioner at Beacon Cancer Care in Coeur d'Alene.
"The patients give me strength and perspective," Beierle said, a smile on her face. "Oncology is a field where you bond at a different level."
Beierle was a cancer patient herself. She deals with the daily reality that she may not remain in remission. She said working in oncology has helped her balance her own mental health; it puts her personal struggle in perspective, watching so many patients fight for their lives every day.
She sees her work as a way to give back to the providers who helped her in her own fight.
But she said she's gone through burnout and has seen it in other providers.
"In oncology it seems to really be dependent on the patients," Beierle said, as providers grow close to terminally ill patients over the course of years.
Rey does everything she can to care for the mental health of her employees and the employees of the care facilities she visits.
"Overall, before this coronavirus, we still didn't have enough support for health care workers," she said.
Beierle said the anxiety and stress levels of her patients have gone up during the COVID-19 pandemic. She said stress is compounded by the fact that they're fighting cancer, adding one more thing to already full plates.
A local psychologist who specializes in performance psychology wants to help providers.
Dr. Meg Green of Fluid Intelligence in Hayden has expanded her telehealth hours for mental health providers, all medical personnel, and first responders working during the COVID-19 pandemic, in addition to offering discounted rates.
"I use coaching, consultation, and psychotherapy, shaped by a client's specific needs, to improve their ability to achieve success at whatever job they are performing," Green said.
Green founded Fluid Intelligence two and half years ago, but has been working in therapy for 25 years. She started her career as a social worker with an emphasis on trauma, serving victims of domestic abuse and later working with older adults.
With the COVID-19 pandemic reaching Kootenai County, Green felt she needed to do something.
"The current situation introduces new challenges to a population frequently taken for granted," Green said. "This is an opportunity for the community to recognize the challenges medical professionals face day-to-day."
Green can be reached at: F-Intel.com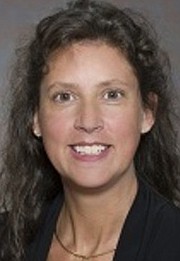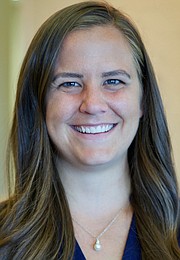 ---