Man who raped, threatened woman with knife and hatchet gets 20 years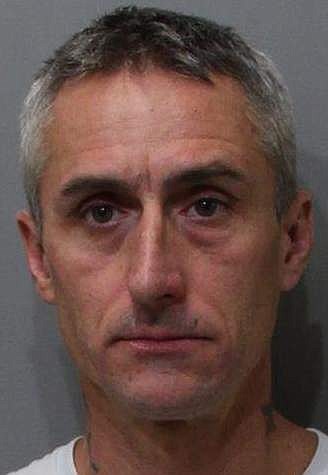 by
Ralph Bartholdt
Staff Writer
|
March 13, 2020 1:13 AM
A 45-year-old former convict accused of punching his pregnant girlfriend and threatening to kill her unborn child before terrorizing the victim with a knife and hatchet and raping her will serve 20 years in prison.
Michael S. South was convicted for aggravated assault with a deadly weapon enhancement, battery and malicious injury to property.
He was sentenced this week in Coeur d'Alene First District Court, where his slew of convictions over the past year were combined and their sentences will run concurrently.
District Judge Fred Gibler ordered South to serve a minimum of 20 years fixed for the assault and weapons conviction, and 180 days on the battery and malicious injury to property charges. South was sentenced to five years fixed and five years indeterminate on the felony domestic battery charge. The sentences will run concurrently.
Gibler ordered no-contact orders of a combined 30 years for the victims.
Prosecutors said South's criminal history is long and began in his youth. South later compiled convictions for reckless driving, bad checks, resisting officers, driving under the influence, robbery, petit theft, battery, trespassing, disturbing the peace, misdemeanor assaults, aggravated battery, and aggravated assault.
The aggravated assault, battery and malicious injury to property charges arose from incidents last year when South threatened and beat his girlfriend by punching her in the face, grabbing her by the throat and shoving her into a closet. South eventually pulled a knife and told her, "I should just kill you right now."
The victim believed South would kill her because he had bragged about killing 17 people.
South's guilty plea to felony domestic assault stems from incidents two years ago involving a different girlfriend, who said South threatened to kill her with a knife and a hatchet.
Gibler said South's extensive criminal history, as well as his defensiveness, lack of remorse or empathy, and disregard for the legal consequences of his actions made a lengthy sentence appropriate.
South had many opportunities to change his ways, Gibler said.
Prosecutor Barry McHugh praised the work of law enforcement and attorneys who handled the case.
"South is a danger to the community, plain and simple," McHugh said. "His egregious violent conduct (and) his inability to take responsibility … or even care about the consequences of those actions, justified the sentences imposed."
---