Suspect who shot police officer is likely dead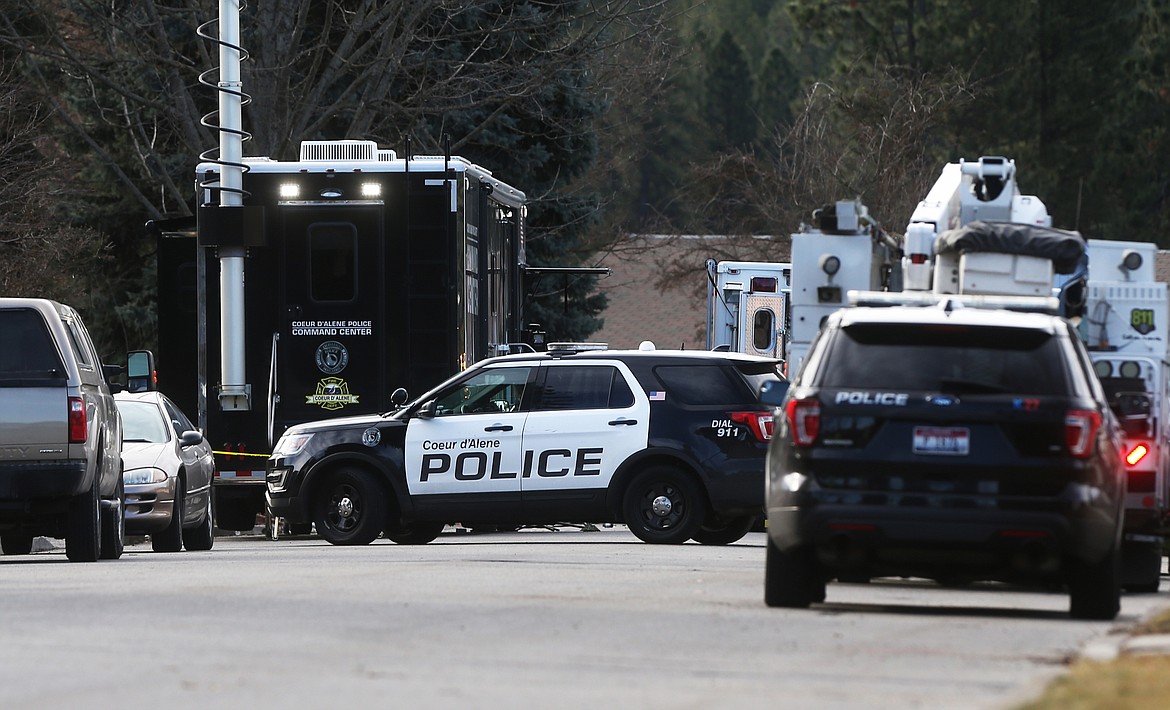 Police responded to Bentley Place Tuesday night in Post Falls after an officer was shot and wounded. The officer was serving a warrant and called for back up when the shooting occurred. Post Falls, Coeur d'Alene and Kootenai County law enforcement are still on scene at the residence. (LOREN BENOIT/Press)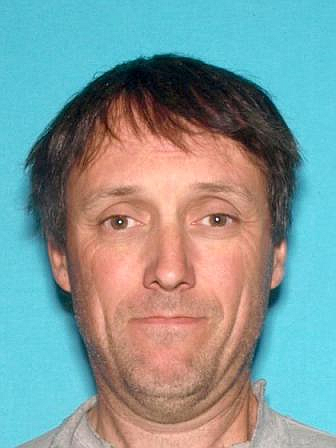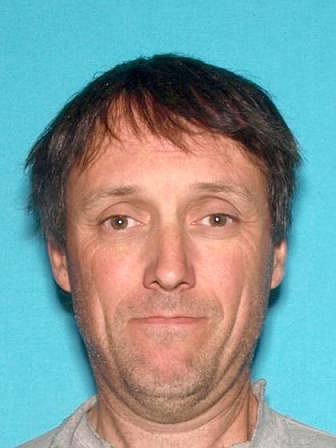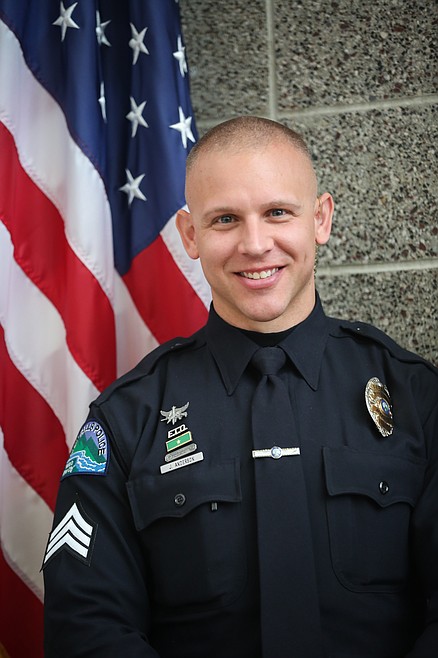 Previous
Next
by
Ralph Bartholdt
Staff Writer
|
March 5, 2020 1:00 AM
Police expect PF sergeant to make full recovery
A Post Falls police sergeant is expected to make a full recovery after being shot by a gunman Tuesday in Post Falls, police said.
Justin Anderson underwent surgery Tuesday evening at Kootenai Health after being shot once in the abdomen, police said.
The suspect, 53-year-old Thomas W. Boland, may be dead in a residence on the 100 block of Bentley Place south of downtown Post Falls, but by 3 p.m. Wednesday, police had not confirmed whether the body in the house is Boland.
Police said Anderson was serving a warrant for Boland on the 100 block of Bentley Place south of downtown Post Falls around 8:40 p.m. Tuesday when gunfire was exchanged outside the residence.
Anderson was shot once and Boland fled into his house.
There was no word if Anderson had injured Boland.
Anderson called for backup and helped a Kootenai SWAT team secure the area before being transported by ambulance to a nearby fire station.
"They found him, they scooped him up and took him to the fire department," Post Falls Chief of Police Pat Knight said.
As SWAT members and officers from agencies including the Kootenai County Sheriff's Office and Coeur d'Alene Police engaged people inside the house with gas canisters, a family member came outside with his hands raised.
"One occupant of the residence exited the house and spoke to investigators," police said in a press release.
The family member was not arrested and has not been charged, police said.
After many hours of giving commands over the PA, police said they entered the house and found a male lying dead inside.
Officers backed out and left the scene to investigators, but a positive identification of the body had not been made by Wednesday afternoon, police said.
"The investigation is still ongoing and the identity of the male has not been officially established," police said in a press release.
Coeur d'Alene Police Chief Lee White, whose department took over the investigation, stopped short of identifying the dead man in the house who, he said, was surrounded by guns.
"There were multiple firearms in proximity to the person inside the house," White said.
White said detectives are no longer looking for the suspect who shot Anderson.
He said multiple shell casings were discovered outside the residence where the initial gunfight had occurred.
White could not confirm how the person in the house died.
Police said Anderson is doing well following his surgery.
"We're expecting a full recovery," Knight said.
Tuesday's shooting was the first time a Post Falls police officer was shot in the line of duty, according to the department.
Eight families who lived near Boland's house were evacuated by police during the stand-off.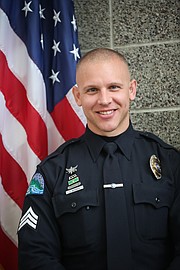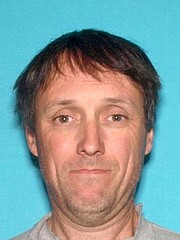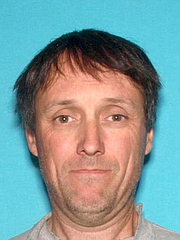 ---