County Republicans move forward after two tight races
by
CRAIG NORTHRUP
Staff Writer
|
June 8, 2020 1:40 AM
Tuesday night's Republican primary election results left a pair of precinct committee seats in too-close-to-call races. But time has given candidates an opportunity to reflect and concede, opening lanes for the party to move forward.
The Precinct 27 seat between Karl Llewellyn and Ian Meredith was dead even at the end of the night, with each candidate receiving 122 partisan votes. That would ordinarily produce a string of recounts and tiebreaker challenges, but one candidate decided to concede before taking the process any further.
"Karl conceded the race," Kootenai County chief deputy clerk Jennifer Locke said. "He called us and let us know he's not interested in the process anymore. With the time (the position) requires to attend the meetings taking away from his family and his work, he said he was willing to concede."
Locke said Llewellyn made the decision official in writing this past week, paving the way for Meredith to step into his committee seat.
Meredith's was not the only decision the county Elections Office heard about, as the race for Precinct 45 between Terry Funk and Roger Garlock came down to a two-vote margin, with Garlock taking the win 124-122. With such a narrow margin of victory, Funk could have requested a recount that might have given him the two votes he needed — or even one vote, which would have forced a tie — but Locke said Funk chose to concede.
"At $100 a precinct, it would have cost him $7,000 for a recount," Locke said. "He chose to concede."
Brent Regan, chair of the Kootenai County Republican Central Committee, said the close nature of the races spoke volumes about the candidates.
"Precinct committeeman races are more about relationships than policy," Regan said. "Neighbors are voting for one of their own to represent them on the Central Committee. I think the close nature of those races is because two good people volunteered and either one would have been an acceptable choice."
Regan said Republican leadership across the state will now look to developing strategies to help its candidates as the party looks ahead.
"The KCRCC's focus now is on supporting Republican candidates in the general election," he said. "We have [our] organizing meeting soon and our state convention in Nampa at the end of the month. After those meetings, the KCRCC and the Idaho GOP will have solid direction on moving forward."
This year's mail-in primary was unprecedented for both Idaho voters and the county Elections Office, with a total of 43,980 ballots sent and 32,800 cast.
"This is the biggest we've ever done," Locke said, "and it was pretty amazing. We received more ballots than Canyon County (which includes Nampa and Caldwell) this year. We had the second-highest (count) in the state."
Regan said he wished to thank the Elections Office for a job well done.
"There were representatives from several of the campaigns and the Secretary of State's office closely monitoring all aspects of the process with no reported complaints or objections," he said. "I am proud of our committeemen who stepped up to assist voters who were having difficulty with a process that was new to them, and I am pleased with how accommodating the Elections department was in ensuring that all those who made an effort to vote were able to vote. I believe the record number of cast ballots is proof of this."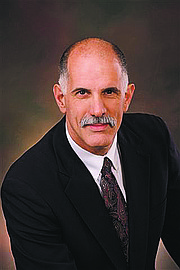 ---