Quest Academy to open Sept. 8
by
DEVIN WEEKS
Staff Writer
|
June 5, 2020 1:00 AM
A new school with a fresh take on learning is coming to Kootenai County.
Quest Academy North Idaho will open its doors Sept. 8 at 6200 W. Hayden Ave. The faith-based, first- through fifth-grade school will be housed in a 1,600-square-foot former rental house with an additional 600 square feet in a garage that is being remodeled for educational space.
The curriculum and programming won't be found in a traditional classroom. No teachers will be standing at chalkboards giving lectures. At Quest Academy, the teachers are called "guides" and each student (also referred to as an "Eagle," the school's mascot) will be on his or her own educational journey.
"What's beautiful about this process is it's not teacher-centered. It's learning-centered," Geoffrey Winkler, head of school, said Thursday. "We teach kids how to learn instead of how to be taught."
Quest Academy will join the more than 150 Acton academies around the world, including the Heroes Academy in Boise.
Acton has three main beliefs: That every child is a genius destined to change the world, that students should be in charge of their own learning and that asking great questions is far more important than regurgitating answers. Learning to do and learning to be trump simply learning to know.
Winkler said at the beginning of the school year, each guide takes a vow not to answer students' questions.
"Our Eagles can actually 'fine' our guides a doughnut for answering a question," Winkler said. "Yoda never answers Luke's questions."
Instead, Yoda guides Luke to find the answers himself, Winkler explained.
"The whole point is the hero's journey," he said.
The hero's journey, Winkler said, can "include a love of learning, given the right environment."
"At Quest, our learners will be in charge of their own education," he said. "They will work with our guide to set and maintain their own educational goals."
The school will be able to house 30 students and is accepting applications. Winkler said the goal is to grow the school to one day include pre-K, middle school and high school.
"We really want to provide education birth through 12th grade," he said. "But we're starting smaller and opening with first through fifth grade."
Tuition for Quest Academy is $450 per month for 12 months. Quest will follow the public school calendar. Extracurricular activities will be available to students through their home school districts, Winkler said.
The school's parent organization is New Life Community Church, where Winkler is lead pastor, but it is nondenominational and gospel-centered in its approach to teaching.
Info: www.questacademyni.com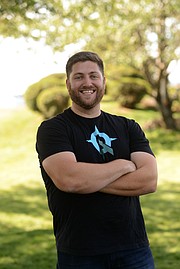 ---