Milestone Announcements
Stan and Patsy Scoman
65th Anniversary
Stan and Pat's children: Karen, Teeny (Loraine) and Russ are proud to announce their parents' 65th wedding anniversary. They were married on July 31, 1955, in Studio City, Calif.
Stan and Pat met after Pat arrived from Texas for an impromptu visit with her aunt, Sally. Stan lived on Bassett Street in Van Nuys, which was only a few doors down from where Pat's aunt's house was located. After an awkward visit (prodded by his mother) to introduce himself, Stan asked Pat out on a date. Just months after her arrival, they got married on July 31, 1955, in "The Little Brown Church" located in the San Fernando Valley.
Shortly after they began to start their family, they moved into their first home positioned in the north end of the San Fernando Valley, called Chatsworth. Stan worked for Zero Corporation in Burbank, Calif. Pat devoted her time in caring for her husband, four children and her home. Many memories were made in the house known as: "Mason Manor."
Stan, a Korean War vet could be found playing war time (as well as many other genres) of music, at any given time. Pat still finds her hobbies of sewing and reading, enjoyable. Both of them loved having others over for dinner and a "double deck" pinochle game.
Zero Corporation relocated in 1991 to Salt Lake City. Stan and Pat, after several decades of calling Chatsworth their home — plus, not yet ready to retire — found themselves in a new state. They quickly found a deep appreciation for the beauty that surrounded them and a home nestled close to The Wasatch Mountains, overlooking the beauty from Sandy, Utah. In 1997, Stan retired from Zero after a 47-year career.
Both Stan and Pat now call Coeur d'Alene their home after a move in spring 2019. They love "the small town" feel, as they have settled in.
Pat and Mimi Gray
50th Anniversary
Pat and Mimi (Andersen) Gray were married at St. Thomas Catholic Church in Coeur d'Alene on Aug. 28, 1970.
Following their wedding, they resided in Helena, Mont., where Pat completed his degree at Carroll College in 1972. They returned to Coeur d'Alene where Pat worked for IFI and Mimi worked at the hospital, and then at the pediatricians office.
In 1981, they moved to Spearfish, S.D., where Pat was employed by Pope & Talbot Sawmill and Mimi worked as a travel agent for 26 years. In the fall of 2017, they returned to the Coeur d'Alene area to enjoy their retirement.
They are the parents of four children: sons Archie (Stacey), Ed (Michele) and Steve; and daughter Katie (Jon) Songster. They have been blessed with 12 grandchildren and two (soon to be three) great-grandchildren.
They will be hosting an open house for family and friends from 2-5 p.m. Saturday, Aug. 1, 2020, at their home in Hayden.
• • •
Submit your milestones to hmain@cdapress.com or in person at the Coeur d'Alene Press, 215 Second St., Coeur d'Alene, ID 83814.
Listings include:
• Wedding anniversaries for couples married 25 years and every fifth year thereafter (2 photos accepted)
• Engagement announcements (1 photo accepted)
• Wedding announcements (1 photo accepted)
• Births (1 photo accepted)
• Milestone birthdays at age 70 and every fifth year thereafter or every year after age 90 (1 photo accepted)
• Generations (1 photo accepted)
• Academic honors and higher education accomplishments (1 photo accepted)
• Military announcements (1 photo accepted)
Deadline is 3 p.m. Tuesdays.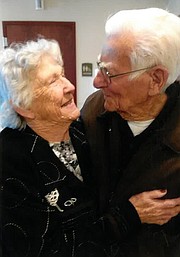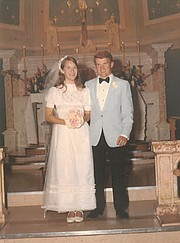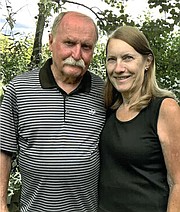 ---