Giorgi's Restaurant to open on Neider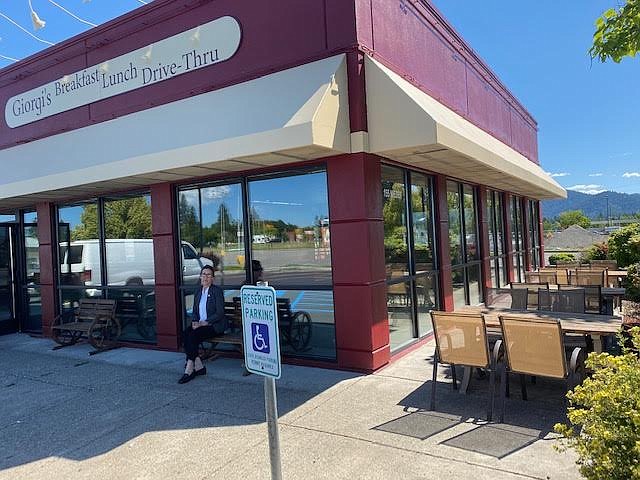 Employee Dawn Robinson sits outside the new Giorgi's Restaurant at 155 W. Neider Ave. The renovated location formerly was Roger's Ice Cream & Burgers.
Courtesy photo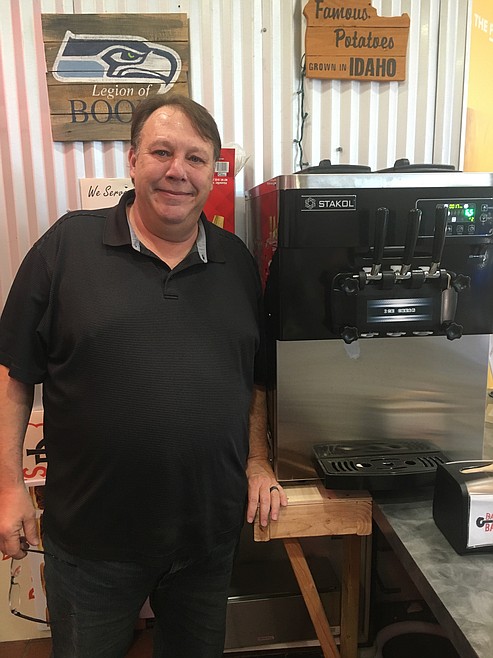 Courtesy photo Owner David Hart stands by the soft serve machine at David James Ice Cream & Snack Bar, now open in the Silver Lake Mall food court.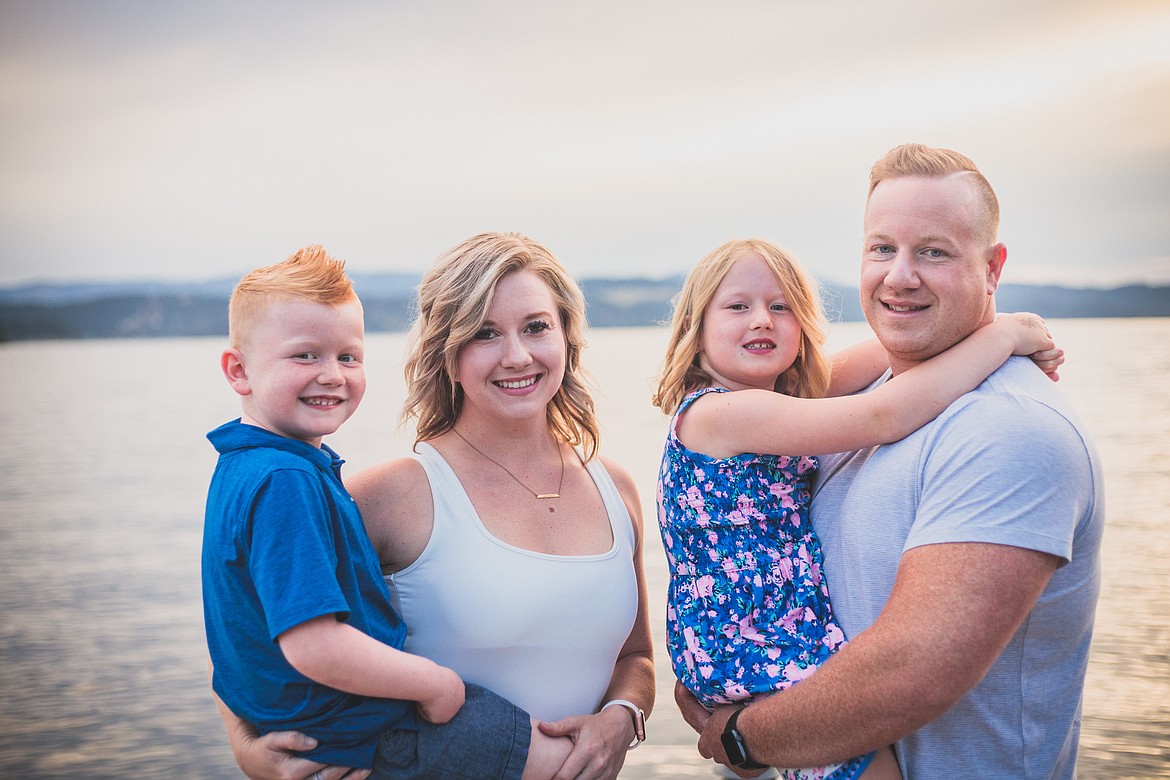 Courtesy photo Ali and Mitch Krupp, shown with their children, are co-owners of 32 Below Frozen Yogurt & More, which will open soon in The Northern shopping complex at Ramsey Road and Hanley Avenue.
Previous
Next
David James Ice Cream & Snack Bar opens 32 Below Frozen Yogurt & More opening soon Haberdashery & Tailor Shop opens on Fourth And now the Tidbits
Specializing in breakfast and lunch, Giorgi's Restaurant will open soon at 155 W. Neider Ave. The renovated location formerly was Roger's Ice Cream & Burgers.
With a rustic Idaho decor, Giorgi's offers an extensive menu with breakfast from 6 a.m. to 2 p.m. and lunch from 11 a.m. to 2 p.m. It also has several daily specials, kids' and senior specials and seating inside and outside and a drive-through. Special events will have a dinner option.
Phone 208-699-4855. Check www.giorgisrestaurant.com. Owner Giorgi Peicher also has a Giorgi's Restaurant off Highway 53 in Rathdrum.
Several options of ice cream and snacks are available at the David James (D-J's) Ice Cream & Snack Bar now open in the food court of Silver Lake Mall.
Choices include soft-serve ice cream, cones, dipped cones, dipped ice cream bars with toppings, hot dogs, chili dogs, chicken strips, fries, onion rings, steak fingers, poutine, fried pickles and more.
Hours are 11 a.m. to 2 p.m. during the soft opening. Owner is David Hart, and Ben Ewing is head cook and kitchen manager. Phone 208-758-0227.
Offering self-serve frozen yogurt with assorted toppings, panini sandwiches, soups, small-plate snacks, beer, bubbles and more, 32 Below Frozen Yogurt & More is opening in Suite 101 in The Northern complex at 2045 Tea Olive Lane (northwest of Ramsey Road and Hanley Avenue).
With several seats and take-out available, hours are 10 a.m. to 9 p.m. Sunday through Thursday and until 10 p.m. Friday and Saturday. Owners are Mitch and Ali Krupp. Check 32BelowFroYo on Facebook and Instagram.
A full-service tailor shop and men's clothing store, Haberdashery & Tailor Shop has opened at 116 N. Fourth St. after being burned out of its previous location this spring.
Owner Luis Gomez offers alterations for men and women 10 a.m. to 5 p.m. weekdays and Saturdays by appointment. Phone 208-964-7392. Check www.720haberdashery.com.
• Coeur Vitality Integrative Medicine is now at 110 E. Wallace Ave.
• Pier 1 Imports will close at 410 E. Wilbur. Hours are noon to 7 p.m. daily.
• Emerge is opening at 119 N. Second St.
• Milk & Honey Coffee is "coming soon" to Mullan and Cecil in Post Falls.
• Ricardo's Baja Tacos will be at 801 W. Seltice in Post Falls.
• Sweet Treats Frozen Yogurt will be at 3276 W. Prairie.
• Izzy's Comfort Kitchen will be where 10-6 Eatery was at 726 N. Fourth St.
• Atlas Building Group will have a new office in Riverstone.
• P1FCU, Auto Zone and a gas station-convenience store are all coming to Athol.
• A new UPS distribution center is under construction at 192 N. Beck Road in Post Falls.
• The Rokko's teriyaki eatery has left Riverstone and will be where San Francisco Sourdough was downtown.
• Solder & Stone Jewelry is moving in Hayden.
• A new commercial building is under construction at 6040 Government Way.
• Edward Jones Investments will have a new office in Hayden.
• 108 North is under construction connected to the Moose Lounge downtown.
• A "Coming Soon" sign is with an "India House" sign at 740 N. Cecil Road in Post Falls.
• Watch for Sherman Food Court coming at 1902 E. Sherman Ave.
• Something new is going into 413 Sherman beside the Art Spirit Gallery.
• A 32 Below Frozen Yogurt, Lunchbox Wax and Mangia Wood-Fired Pizza will be in The Northern complex northwest of the Ramsey Road-Hanley Avenue intersection.
• Trademark Mechanical is building a new place in Hayden.
• Sweet Pea Imagery and Baby Boutique will open soon in Riverbend Commerce Park (Post Falls).
• A new Roger's Ice Cream & Burgers is under construction on Government Way behind Wells Fargo Bank on Appleway.
• The new Hardwick Hardware is under construction at 3820 E. Mullan in Post Falls.
• Slick Rock Tanning & Spa is expanding into the former Grabba Green space at 405 W. Neider.
• A Chase Bank is being built in front of Tractor Supply on Neider Avenue.
• A Starbucks Coffee building is under construction kitty-corner from the Kroc at Ramsey and Maria.
• Remember, when you write plurals to short items that you only use an apostrophe when it's a single letter or number such as "She got all A's." When it's more than one, you only need the "s," such as "It'll be in the 90s."
• Contact Nils Rosdahl at nrosdahl@cdapress.com.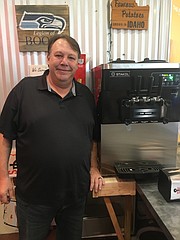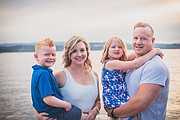 Recent Headlines
---