Marine Units, Coast Guard respond to report of plane crash near Black Bay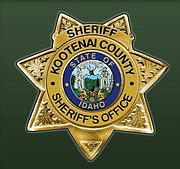 Kootenai County Marine Units and the United States Coast Guard are responding to a report of a plane crash in the area of Black Bay on Lake Coeur d'Alene according to the Sheriff's Department.
Witnesses reported two planes that collided above the water and crashed into the lake, according to Kootenai County Sheriff's Department Lieutenant Ryan Higgins. The planes are in about 120-130 feet of water. It is unknown what type of planes were involved or how many occupants were on each.
This is a developing story and more information will be released when available.
---