Shoshone County gets first COVID-19 case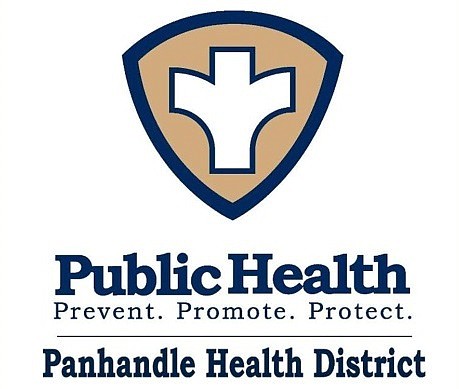 by
BILL BULEY
Staff Writer
|
July 3, 2020 1:07 AM
Despite recent rise, Kootenai County's infection number remains less than .25 percent of population
COEUR d'ALENE — Shoshone County has its first reported case of the coronavirus.
The Panhandle Health District said Thursday that a male in his 30s was diagnosed and has been contacted and advised to self-isolate.
The Panhandle area has a total of 385 COVID-19 cases, including 44 new cases.
"We continue to urge everyone to practice the precautions we know can help slow the spread of this virus. Heading into Fourth of July weekend we know it may be tempting to let our guard down, but we need everyone to stay healthy in order to keep our businesses open," said Lora Whalen, PHD director.
Kootenai County's count rose to 325, an increase of 42 cases. Benewah County remained at 13 cases, Bonner County rose one to 33 while Boundary County remained at one, PHD said. There are 13 undetermined cases.
PHD said 128 cases are no longer being monitored and there has been a total of 18 hospitalizations. There has been one death in Kootenai County.
While the number of infections in the county is less than .25 percent of its population, and only five people are currently hospitalized, health officials say people should not be complacent and must be vigilant in practicing social distancing, sanitizing, hand washing and wearing a mask when in public.
An increase in people needing to be hospitalized due to the virus could be coming.
"From what we've learned from areas that were hit with COVID prior to us, is that hospitalizations and deaths begin occurring a few weeks after they began seeing an increase in cases like we are seeing now in our area," Katherine Hoyer, PHD spokeswoman, said in an email to The Press on Thursday. "We are now seeing rapid community transmission in our area and that is concerning. In order to keep our businesses open and keep people working, we need everyone to practice the precautions."
PHD reported that 48 people age 18 and younger have had or have the coronavirus, 225 cases are people ages 19 to 49, and 112 are 50 and over.
Two hundred and four cases are female, while 181 are male.
COVID-19 testing is available in North Idaho and anyone who needs to be tested is encouraged to call their primary care provider or PHD's hotline.
Info: panhandlehealthdistrict.org/covid-19 or call the PHD Hotline Monday to Friday from 8 a.m. to 5 p.m. at 877-415-5225.
---