John Lawrence Willard, 65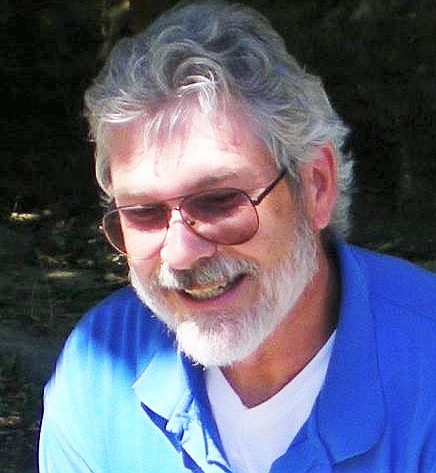 |
February 25, 2020 1:00 AM
John Willard was born June 1, 1954, in Saginaw, Mich., to Helen Boshane and stepfather Bill Willard.
John was the third child of this family and the oldest of his father's family, William Traxler. He grew up in Saginaw, where he shared great memories and stories of those years. When he was 17, his mother died and he was on his own.
In the following years, he enlisted in the Army, left after a few years, worked odd jobs and finally moved to New York City. He went into Odyssey House and took a job as the patient scheduling and court liaison for men moving from the legal system to a rehab environment. He worked as the assistant in the research department and attended St. John's University part-time.
John went to work for Mesmore & Damen a graphics, engineering, prop company in New York City, where he developed and made the first medical mannequin that was designed to assimilate heartbeats and body reactions. The mannequin (Harvey) is still used by doctors today to practice their skills.
In 1981, he moved with friends from New York to Utah, where he spent Thanksgiving, and then headed to Coeur d'Alene, Idaho, where he lived for the next 40 years until his death.
On June 8, 1983, John married Gloria Jean Smith Keeler (Jean) at the Coeur d'Alene city park. The marriage gave him three children, Lisa Marie Keeler, Christine Keeler and Robert Keeler. John was a great father and loved his kids. They loved him, as well.
During the next year their son, Robby, was treated for cancer. John spent many hours with him at the hospital or in travel to and from the hospital.
In 1984, he began working for Custom Building & Supply in Post Falls, Idaho. There he built and created many machines that helped the small company to grow and prosper. The specialized machines were used to make and manufacture different jobs for Kaiser and farm growers. He was a creator, engineer, millwright and designer and helped the company to grow over the next 36 years.
John could make anyone laugh. He was a kind, smart, funny and caring man. He loved his wife, and she loved him very much.
In 2013, John and Jean bought their little dream house in Post Falls, Idaho. Suddenly, just a few months later, their sweet daughter Lisa Marie passed away from cancer. This broke their hearts.
When John was 64, through DNA testing, he found his birth father, William Traxler (deceased), and five new siblings. Just a few months later, he was diagnosed with lymphoma cancer in his neck and around his heart.
Over the next 18 months, he had chemo treatments, a bone marrow transplant and radiation treatments. In November 2019, he went to Seattle for a T cell transplant. His son, Robert, was by his side the entire time.
Between the cancer and so many infections, his body was too weak to fight any longer.
On Feb. 18, 2020, a wonderful husband, great father, true friend and sweet brother passed away.
John is survived by his wife Jean, daughter Christine, son Robert (Misty), grandsons Ben and Alex, granddaughter Ronan, brothers and sisters Mary Lee Hudson, Ron Willard (Linda), Jim Willard (Karen), Dave Willard, Dennis Traxler (Irene) Mark Traxler (Pattie), Julie Fish (Ted), Judy Ann Callaghan (Doug) and Carol Traxler. John was so happy to have all his brothers and sisters.
He is survived by a huge extended family
We believe John will have a wonderful welcome and greeting on the other side with his daughter, Lisa Marie, his mother, Helen, his fathers, Bill and William, in-laws Heber and Nita and many other loved ones and friends.
There will be a celebration of his life on Saturday, Feb. 29, 2020, at the Post Falls Senior Center special events venue, 1215 E. Third Ave., Post Falls, Idaho, from 2-4 p.m. Casual dress. In lieu of flowers, donations will be appreciated.
Yates Funeral Homes has been entrusted with the care of final arrangements. Please visit John's memorial and sign his online guestbook www.yatesfuneralhomes.com.
Recent Headlines
---