Senate candidate looks ahead with battery citation in past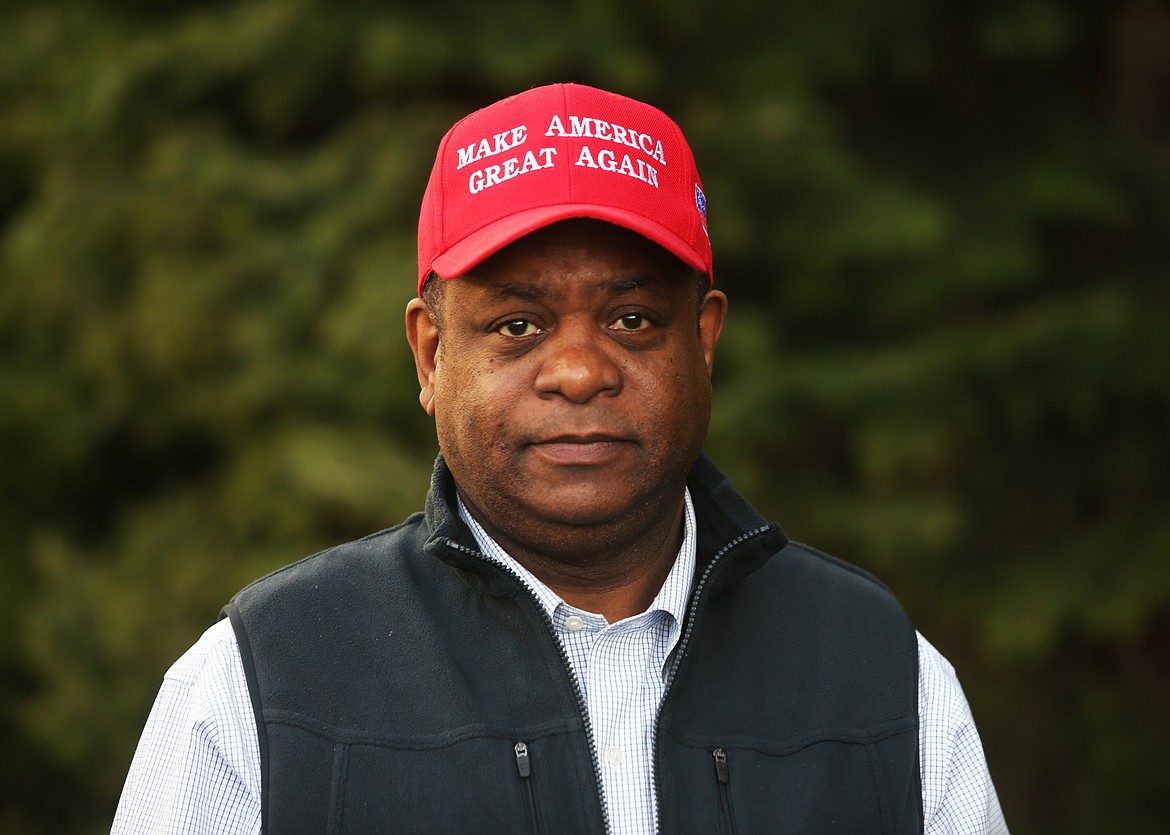 Alex Barron, District 3 candidate for the Idaho Senate, said he suspects the decision to unearth a 2018 domestic battery citation was driven out of malice by political opponents, a push he said will
LOREN BENOIT/Press
by
CRAIG NORTHRUP
Staff Writer
|
February 18, 2020 1:00 AM
Alex Barron said the years leading up to June 15, 2018, tore at his family night and day.
"Imagine after moving your family across the country, being told by the head of the Intensive Care Unit and surgery [team] that your wife was dying, and possibly your four-day-old baby daughter," Barron wrote Monday in a statement to The Press. "The doctor clearly said he had never seen anyone this sick ever recover. The [representative from Idaho Health and Welfare] said nearly no one survives this infection. Can you imagine bringing your children to the hospital to say goodbye to their mother?"
Idaho Health and Welfare was at Kootenai Health because of the reportable nature of his wife Karina's diagnosis: streptococcal toxic shock syndrome, an infection that developed after the Oct. 1, 2015, birth of their daughter. Barron said the complications his wife endured during and after childbirth brought forth a devastating infection, inspiring followers from different Catholic orders to pray for them while volunteers from different parishes and friends of the family helped care for his children while he cared for his wife.
"This is North Idaho and Kootenai County, and I am still humbled by the kind, overwhelming response," Barron said. "Yet the amount of stress and pain this puts on a family is beyond reason."
Despite his wife and child surviving, Barron said the toll the infection took on her body, her mind and their marriage catapulted their family into turmoil.
"The costs ... physically, mentally and emotionally were extremely high," Barron said. "For example, imagine what we went through when my wife wakes up from nearly a month in a coma, her body badly mutilated, and she doesn't have many memories due to the damage this infection has caused."
He said that stress reached a tipping point on June 15, 2018. Deputies from the Kootenai County Sheriff's Office responded to the Barrons' Post Falls home that afternoon after, according to an incident report, a struggle between the then-separated Barrons occurred in the family garage before spilling onto the driveway, where Karina allegedly used her body to try to block Alex from leaving the premises in what he called an attempt to remove his two youngest children from the situation until law enforcement arrived.
The story first broke Feb. 14 on Boise Leaks, an anonymous watchdog that, according to its mission statement, looks to promote honesty, transparency and accountability in government. The Coeur d'Alene Press has since confirmed the authenticity of the citation. No arrest was made following the 2018 incident. Alex Barron was issued a misdemeanor citation, which was later dismissed.
"What I will share with the general public is that these allegations were during an emotionally stressful time during our separation," he said. "Yes, we were having an especially bad day that day. Yes, we did argue. The police were called. As my older children attested, no, I did not strike my wife, nor would I ever do that. The opposition research published by anonymous blogs is false. I was never arrested; there was not any form of protection order taken out by my wife. Once the facts of the case were reviewed, the allegations were quickly dismissed."
Alex and Karina have not divorced. They are currently exploring reconciliation, he said.
The secretary of the Kootenai County Republican Central Committee announced in November his candidacy for the District 3 seat in the Idaho Senate. The conservative Republican has been a strong supporter of pro-life legislation, a featured speaker at 2nd Amendment rallies across the Pacific Northwest, and an enthusiastic voice in the American Redoubt, a movement that urges a politically conservative migration into Idaho, Montana, Wyoming, and the eastern swaths of Washington and Oregon.
Barron said the citation was unearthed out of a desire for political retribution in an election year.
"While my political opponents continue to savagely attack my family for political gain," he said, "I will continue to discuss how I will grow freedom and opportunity for Kootenai County residents as your Idaho State Senator, and how my incredible crawl from a very humble beginning in ultra-violent inner-city Chicago, through war and many other challenges makes me uniquely qualified to represent our entire community."
While Barron said June 15, 2018, was a terrible day in his family's past, it remains exactly that: in the past.
"I do not believe going into any more details about what has happened in our personal life between my wife and me is beneficial to our family," Barron said to conclude his statement. "My wife is worthy of respect and privacy, and I will give her that to the best of my ability. Sometimes life is not a straight line. My wife and I celebrated a great Saint Valentine's Day. I hope you did, also."
Recent Headlines
---