'A remarkable character'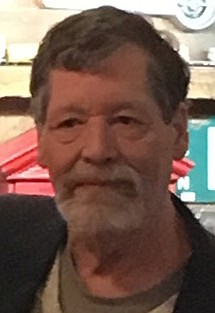 by
BILL BULEY
Staff Writer
|
February 18, 2020 1:00 AM
Journalist David Bond, considered a defender of the mining industry, dies at 68
WALLACE — When it came to David Bond, there were often two camps.
He was cheered by some for his work as a North Idaho journalist, and viewed with disdain by others.
"He was one of those people you either loved or you can't stand," said his wife, Andie Bond. "But if you were the camp that loved him, it was a pretty cool place to be."
Bond died Sunday at Hospice of North Idaho in Coeur d'Alene. He was 68.
"David was truly one of the unique wonders of God's creation, comprised entirely of flaws wrapped in good intentions (and very expensive speaker cable)," his wife posted on Facebook. "A not-insignificant spark of Chaos has flown from our midst, and I know for certain that my little corner of the world will be poorer for it, and definitely more boring."
Regarded as a brilliant writer with a quick wit who loved a good laugh and could turn plenty of prose, friends say Bond considered himself a defender of the blue-collar man who didn't hesitate to take on big government and those he considered a threat to their livelihood. He took to paper and ink to fight what he saw as injustice.
"He was a remarkable character," said Silver Valley resident Ron Roizen, who knew Bond for nearly a quarter of a century.
In a career that lasted five decades, Bond worked for The Coeur d'Alene Press, the Spokesman-Review, and the Silver Valley Mining Journal, along with having his work published nationwide on environmental issues.
He united people with his words — and divided them, too.
Roizen said Bond was the kind of man who could sing praises one day and be outraged the next. He didn't hold back. Some say he went too far and could be too negative. Some say he was writing what no one else had the courage to write.
"I could say he overdid it sometimes," said Roizen. "On the one hand, he was very much a voice for that rebellious side."
When Bond settled in the Silver Valley some 40 years ago, he immersed himself in mining to be sure he knew its history, its present and its future. It became part of his soul.
Bond was pro-mining and didn't hide it.
"There was nobody with that same source of singularity of mission and purpose," Roizen said.
He said Bond had a kind of "wounded spirit about him" and had his personal battles.
"I think he had some hard times," Roizen said.
Bond, John Magnuson said, had the talents and insights to work as a columnist with The New York Times. But he chose to stay in North Idaho.
"He always had that blue-collar mindset," he said. "He fashioned himself as a spokesman for the common man."
Bond worked for John's late father, Harry Magnuson, in the late '70s. Harry Magnuson needed an editor for his newspaper and Bond needed a new job. It would be the beginning of a long relationship.
Bond would become a supporter of not only the mining industry, but the mining community and its way of life. He would become friends with Harry Magnuson, someone he wrote had welcomed him to Wallace, always was straight with him and introduced him to the world of mining.
"You will never find a more tireless believer and supporter of the mining industry as a business and a way of life," John Magnuson said.
David and Andie celebrated their second anniversary on Valentine's Day. She said she got to know a "very different David Bond" from everybody else.
"He tried so hard sometimes to hide the fact he was a nice guy," she said. "I don't think he had a lot of people fooled."
She met Bond when she was a reporter at the Shoshone News-Press. He taught her to set high standards for her work and even more important, to "give them hell."
Bond did that for much of his journalism career, but in his final days, she said Bond was at peace.
"He wore his heart on his sleeve and his sleeve was always caught in a typewriter, she said. "Lucky for us."
---