Terry Lynn Schlabs, 69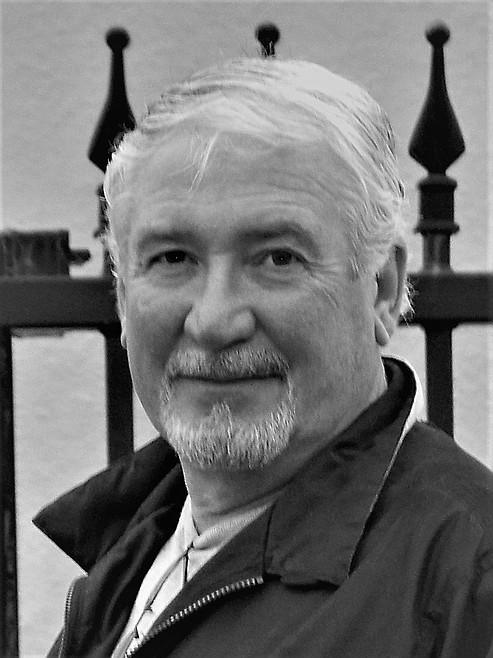 |
December 29, 2020 1:00 AM
Terry Lynn Schlabs, 69, of Spirit Lake, Idaho, left this earth on Dec. 17, 2020, for his next adventure in his new home. Terry was born Feb. 24, 1951, to David and Ella Schlabs, in Plentywood, Mont. He grew up and graduated high school in Medicine Lake, Mont. He was a tremendous athlete, also known as "Big Daddy," and he was an all-conference selection in football and basketball, and a star decathlete in track and field. This led to a full ride scholarship to Montana State University. For more than 29 years, Terry held multiple track and field records in his hometown and received the high honor of being inducted into the MHSA Athletes' Hall of Fame in 2006.

After college his quest took him to San Diego, where he taught high schoolers at a continuation school and became known as Mr. Teacher and helped many young students be the best they could be. Terry was a workhorse and always diving into new projects, new ideas and new adventures. He later became a real estate broker, started Pioneer Management Company, built a home and had his daughter, Stacy. In 1991, Terry took a road trip up the West Coast and over to Northern Idaho, where he came across Silver Beach Resort. A "Slice of Heaven" as it was said, the "Lake of the Spirits," which spoke to Terry, and he made Idaho his home for the past 29 years. During his time in Spirit Lake, Terry was instrumental in bringing in new business and elevating his beloved hometown.
Many may not know that Terry was very artistically talented and wrote songs, poems, books, had many invention ideas and was a world class doodler. He was an avid collector (possible hoarder, but who are we to judge) and a bit of a mad scientist with a well-defined sense of humor. Everyone will have heard a joke, has a funny story to tell, or a recount of his favorite Johnny Cash song that we can hold close to our hearts in memory of him. We hope to have the opportunity to publicly share some of his ideas and creations for everyone to enjoy.

Terry was preceded in death by his parents, David and Ella Schlabs. He is survived by his wife of 24 years, Beverly Schlabs, and daughter, Stacy Ford; stepdaughter, Camilla Criswell; stepsons, Duane and Matt Criswell and six fantastic grandchildren; and brothers, David and Darryl Schlabs.
In lieu of flowers, donations can be made to the Honker Foundation in honor of Terry and his high school athletic legacy.
Honker Foundation, c/o M.L. Schools, 311 Young St., Medicine Lake, MT 59247.
Yates Funeral Homes has been entrusted with the care of final arrangements. Please visit Terry's online memorial at www.yatesfuneralhomes.com and sign his guest book.
---