White Christmas? You got it!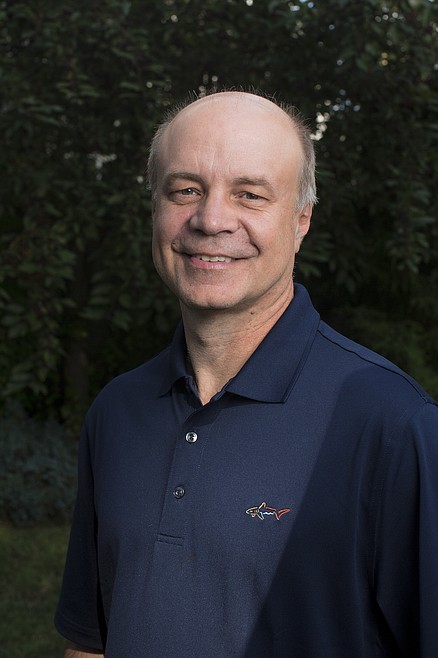 Randy Mann.
JAKE PARRISH/Press
|
December 28, 2020 1:06 AM
A storm arrived late on Christmas Day and dropped enough snow in Coeur d'Alene and other areas to qualify as a white Christmas.
However, I'm sure that many would have preferred to see snow on the ground on Christmas morning rather than in the evening. Cliff and I decided to hold off the Christmas Day storm so everyone could travel around. (Yes, I know: wishful thinking.)
Most locations received 2-5 inches of new snow Christmas night. Cliff measured 2.6 inches on the evening of the 25th. After midnight on the 26th, another 1.5 inches fell, resulting in a storm total of 4.1 inches in Coeur d'Alene.
Despite the recent snowfall, the last month of 2020 is turning out to be one with below normal snow. The normal for this month is 20.9 inches. As of Sunday, we'd received just over 8 inches of snow at Cliff's station in northwestern Coeur d'Alene with a good chance of more snow on Wednesday.
Last week, I highlighted some of the major weather events on Christmas Day. This week, I wanted to provide some of the records for New Year's Day.
According to data from David Ludlum, snow and severe cold hit the Midwest on Jan. 1, 1964. High temperatures were well below zero as Chicago reported — 16 degrees as parts of Mississippi reported up to 15 inches of snow.
Extremely cold weather gripped the central U.S. once again in 1949 and 1988. Temperatures dropped to minus 31 degrees in Colorado in 1988 with over a foot of snow in Upstate New York based on data from the National Weather Summary. The following year, in 1989, the fog was so thick from Texas to Wisconsin that many people said they couldn't see the end of their nose.
In 1934, the Weather Channel states, heavy rain led to flooding in Los Angeles. Rainfall totals were over 16 inches of some locations with downtown Los Angeles receiving over 8 inches of rain.
In 1997, from Dec. 26 through Jan. 3, very heavy rain sent the Truckee River in the Sierra Nevada Mountains to its highest level in history. Lake Tahoe also reached its highest water level. There were numerous levee breaks in the valley locations in California that led to over $1.6 billion in damage.
One of the worst blizzards to hit the Midwest happened Jan. 1-3 in 1999. The storm dropped 22 inches of snow in Chicago and was ranked as the second worst blizzard of the 20th century.

The coldest temperature in the U.S. on Jan. 1 occurred in 1960 at Maybell, Colo. On that frigid day, the thermometer went all the way down to minus 60 degrees.
Around the rest of the world, according to Wilson Weather History, the temperature at Karasjok, Norway plunged to minus 60.5 degrees on Jan. 1, 1886. By contrast, 2019 was Australia's hottest month in history, but on Jan. 1, 1960, many locations in the southern portion of the continent reported temperatures of over 120 degrees.
Tornadoes are rare during the winter season, but on Dec. 31, 2010 through Jan. 1, 2011, there were 11 twisters spotted in southern and central Mississippi. Two of them were a strong EF-3.
Here in North Idaho, one of the biggest events on Jan. 1 occurred in 1961 as a three-day ice storm hit the region. Ice was as much as 4-6 inches thick with some isolated areas reporting up to 8 inches of ice. The harsh conditions led to widespread power outages.
In Coeur d'Alene, the warmest New Year's Day occurred in 1918 with a high of 60 degrees. The coldest was in 1979 with a low of minus 12. The record precipitation, which is rain and melted snow, was .77 inches in 2004. In terms of snow, the most that was measured on Jan. 1 was 6 inches in 1986.
Last December, Cliff measured only 13.9 inches. Then, in January of 2020, an above-normal 34.1 inches fell in Coeur d'Alene. Only 5.7 inches fell in February of 2020 with 6.1 inches in March.
Thanks to the record snows in September and October, plus a very good January, our seasonal snowfall total for the 2019-20 season ended up at 69.6 inches, only 0.2 inches below the seasonal average of 69.8 inches.
Our snowfall pattern for this season seems to be tracking very close to the one in 2019-20. Therefore, Cliff and I are expecting above-normal snowfall for January and perhaps early to mid-February across much of North Idaho. There's still a chance that we'll end up close to 100 inches of snow for the season in the Coeur d'Alene area if our La Nina pattern holds together for the next few months.
• • •
Contact Randy Mann at randy@longrangeweather.com
---