Old School Liquor Bar opens in Huetter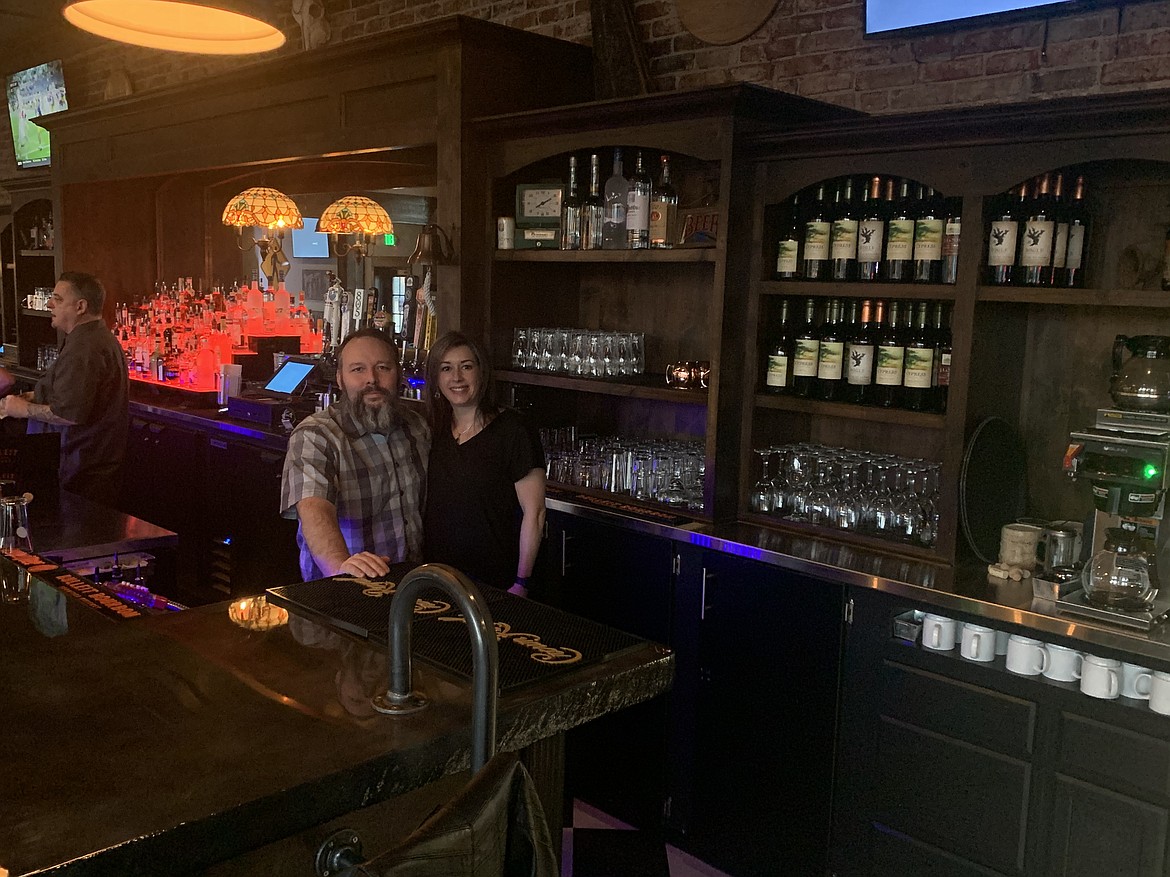 Courtesy photo Owners Spencer and Danielle Howell stand in the recently-opened Old School Liquor Bar, at the southeast corner of Seltice Way and Huetter Road.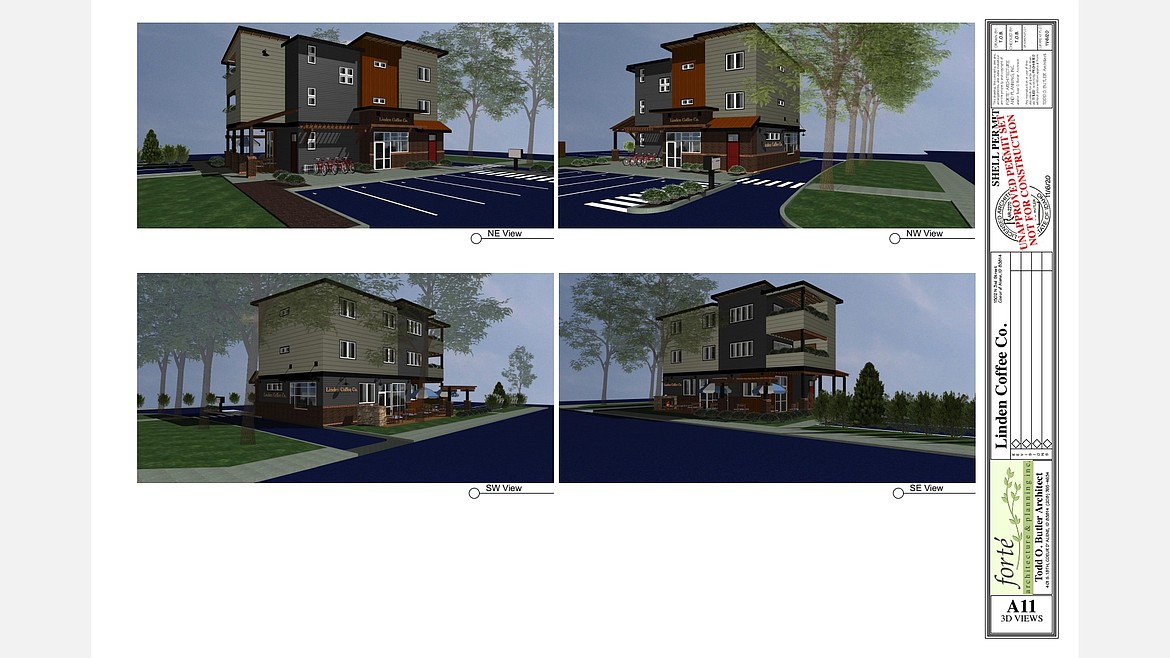 Courtesy photo These images show a new building at 1502 N. Third St. (northeast corner of Third Street and Linden Avenue), where Linden Coffee will be located.
Previous
Next
by
NILS ROSDAHL/Special to The Press
|
December 27, 2020 1:10 AM
A historic and interesting decor and choices of beverages are in the Old School Liquor Bar in the southeast corner of the Seltice Way-Huetter intersection. It formerly was The Shanty.
The building evidently was originally a school and maybe library, and owners Spencer and Danielle Howell have done plenty to enhance that atmosphere. They've also added many tables for high and low seating, colorful bar seating, games and TVs. A food truck will join the location.
They plan to open 11 a.m. Saturday, Dec. 26, with hours 3 p.m. to closing Monday through Thursday and 11 a.m. to closing Fridays, Saturdays and Sundays. Phone 208-930-1444. Check www.oldschool1920.com.
New Linden Coffee Co.
being built on Third St.
Construction has just begun on a new building at 1502 N. Third St. (northeast corner of Third Street and Linden Avenue).
Cameron and Hollie Napora will have the Linden Coffee Co. on the main floor. It will be a neighborhood coffee shop when it opens about in November, and two floors of apartments will be above it. Both will be two-bedroom two-bathroom.
Kenworth plans large
building in Post Falls
Truck manufacturing company Kenworth is planning to build a $6 million facility on the west side of Post Falls.
The structure would span 32,000 square feet at 4374 W. Expo Parkway and would offer parts, sales, service, leasing and a body shop. The company began in 1923 and offers heavy and medium duty trucks.
The Post Falls Planning Commission is reviewing the site plan before issuing a building permit. Kenworth has a facility in Spokane Valley and plans a $20 million facility west of Spokane.
Flippens plans storage
complex in Post Falls
A complex of seven buildings for a storage facility is planned by Flippens Secured Self Storage for 2098 Creative Way (off Interstate 90 and Pleasantview Road) in Post Falls.
The buildings will range from 2,400 square feet and $35,000 to 38,000 square feet and about $559,000. Opening in March, storage units will be in sizes of 200, 420 and 768 square feet. Check www.flippenstorage.com
And now the Tidbits
*Blades Cutlery & Sharpening's last day is Dec. 31 at 77 Commerce Drive in Hayden. Hours for owner Tony Jacobs are 10 a.m. to 5 p.m. weekdays. Phone 208-818-1836. Check www.bladescda.com. Evidently an auto repair business will go into the space.
Sushi i will now open 4:30 p.m. Dec. 30 in Riverstone.
Something new will be at 840 E. Best Ave.
A large storage complex and new corporate office for Steel Structures of America will be built off Highway 41.
Something new will be where Kenny V's Auto & Tire was at 310 Appleway.
Panhandle Cone & Coffee will be at 849 N. Fourth.
Westside Pizza is coming where Grabba Green was in the strip mall northwest of Neider and Highway 95.
A Union Gospel Mission thrift store is under construction at 7761 N. Government Way.
Gathered will be a new restaurant.
The Blue Shell will be at 1903 Sherman.
Takara Restaurant will open on Lakeside downtown.
Bossy B's Coffee will be at The Plaza on North Cecil in Post Falls.
Emerge will be at 119 N. Second St.
Milk & Honey Coffee is "coming soon" to Mullan and Cecil in Post Falls.
Schmidty's Burgers will be at 1524 E. Sherman.
A 120-room boutique hotel will be where the Outback Steakhouse was off Northwest Boulevard and I-90.
A Terraza Waterfront Cantina will happen above the river in Riverstone.
A new Maverik gas and convenience store is under construction in the northwest corner of Highway 41 and Mullan Ave.
The huge One Lakeside project will open in February.
Metro Car Wash will be near Wendy's in Post Falls.
A Maverick's Men's Hair salon will be in The Northern complex at Ramsey and Hanley.
The Hayden Dairy Queen will be at 513 W. Hayden Ave.
108 North is under construction connected to the Moose Lounge downtown.
La Cabana Mexican Food on Seltice Way is adding a new place in Riverbend Commerce Park.
A High Society Brewery will be next to Two Wheeler Dealer in the southwest corner of Highway 95 at Hayden Ave.
Something new is going into 413 Sherman beside the Art Spirit Gallery.
Northwest Group will be selling cars at 2995 E. Mullan.
A new motel is under construction on CdA Lake Drive between Mullan Ave. and Michael D's Eatery.
Safe Splash is under construction on Kathleen Avenue.
"Listen" and "silent" use the same six letters.
*Contact Nils Rosdahl at nrosdahl@cdapress.com.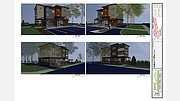 ---