Expanded Sushi i to open in Riverstone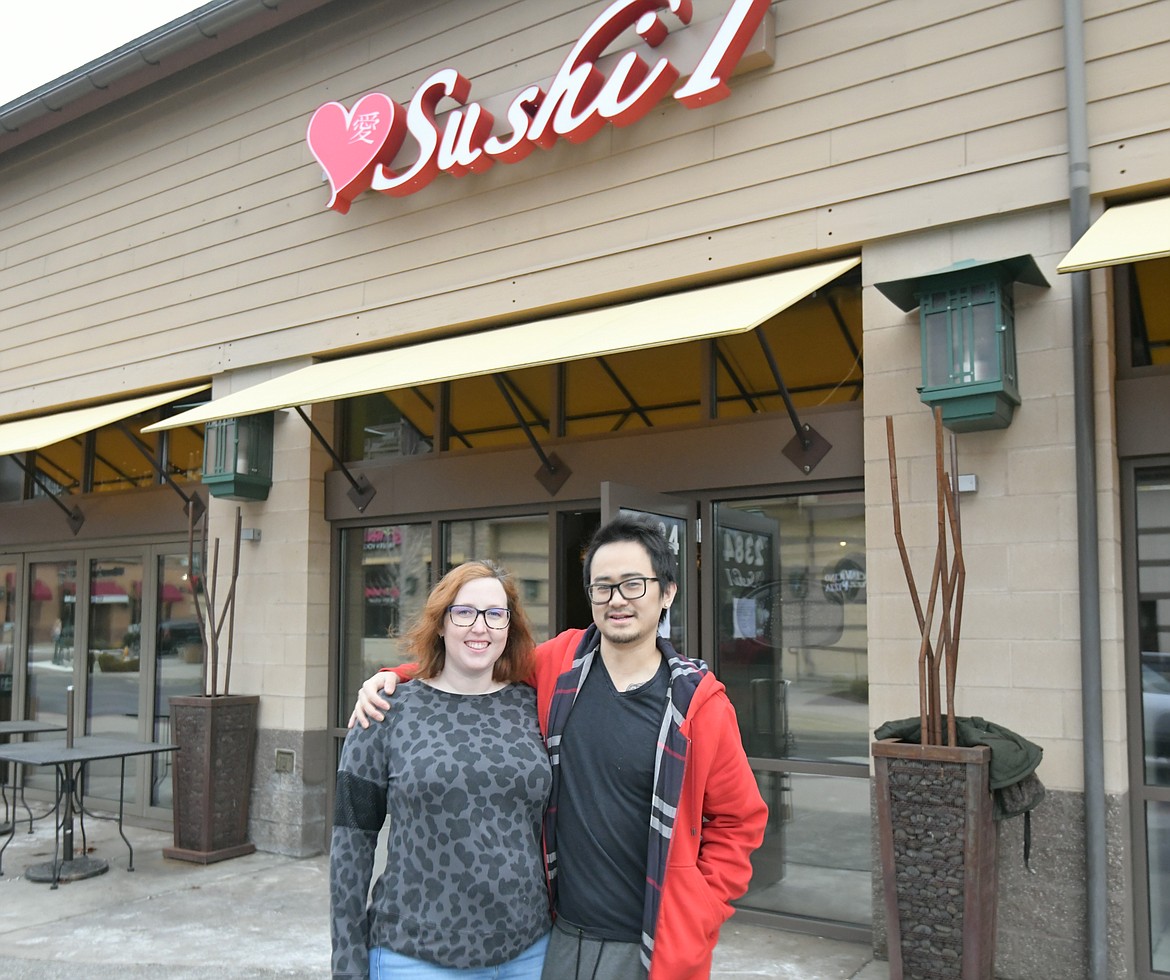 Courtesy photo Sushi i manager Victoria Weaver and owner Matt Park pose outside their newly expanded restaurant in the Riverstone shopping district.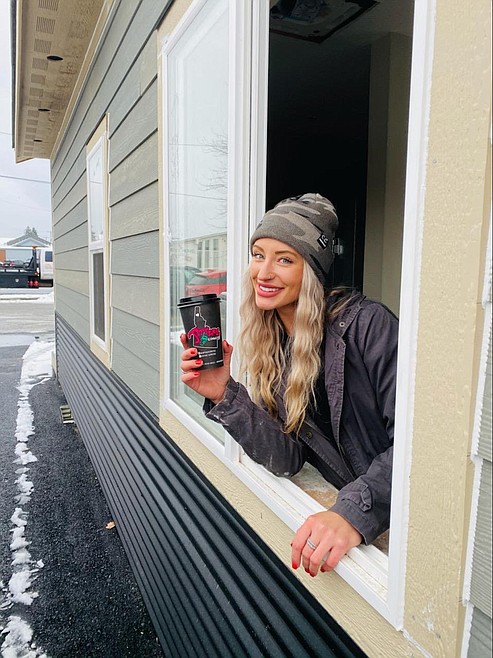 Courtesy photo Jitterz Espresso manager Danielle Collinson poses at the local chain's newest coffee stand on the southwest corner of Spokane Street and Seltice Way in Post Falls.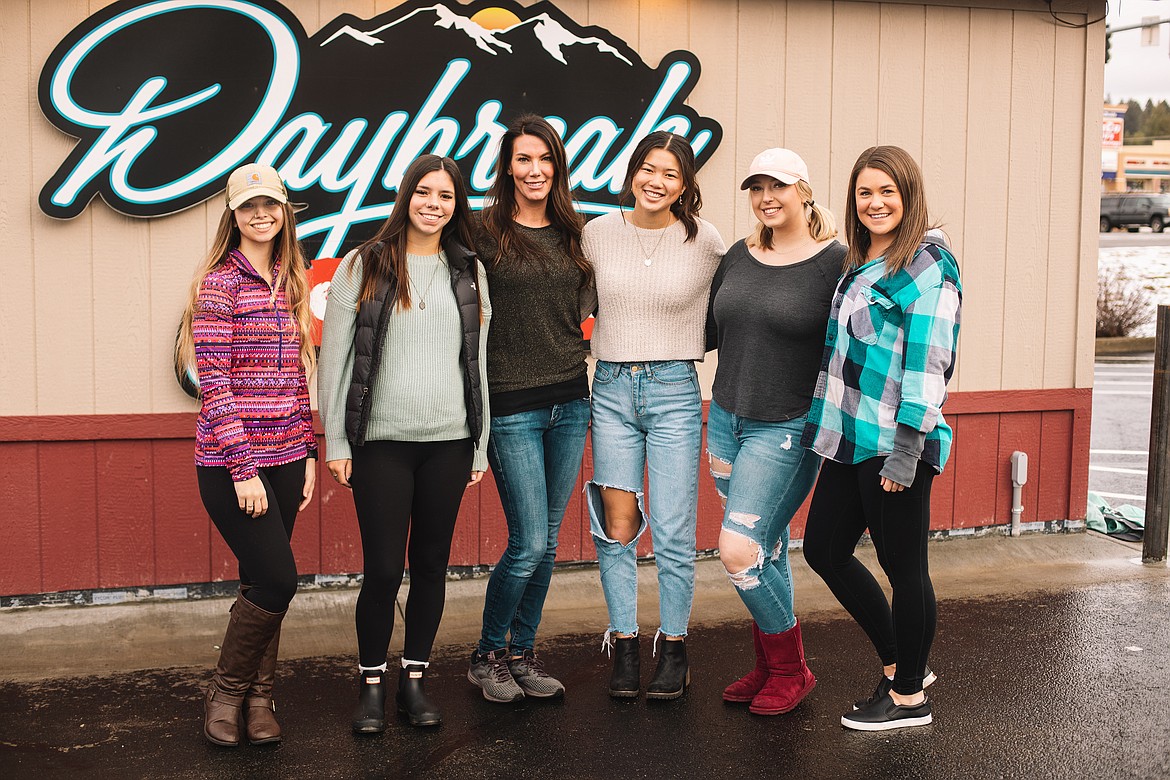 Courtesy photo Baristas at the new Daybreak Coffee stand at Ramsey and Appleway include, from left, Jayden Kitchen, Skylar Porto, Marisa Barham, Violet Russo, Jeanna Job and Amanda Erickson.
Previous
Next
by
NILS ROSDAHL/Special to The Press
|
December 20, 2020 1:10 AM
An expanded Sushi i eatery will open Dec. 23 at 4:30 p.m. at 2384 N. Old Mill Loop (south of the Regal Cinema) in Riverstone.
Matt Park (owner and sushi chef) and Victoria Weaver (wife and manager) will offer westernized sushi rolls and authentic sushi sashimi and nigiri and teriyaki, yakisoba and ramen.
Reduced seating of 30 during the Covid time will be expanded to about 60. Hours will be 11 a.m. to 9 p.m. Monday through Thursday, 11 to 10 Fridays, noon to 10 Saturdays and noon to 9 Sunday. They'll be open Christmas and New Year's.
Phone 208-292-4988. Check www.sushii-cda.com.
Daybreak Coffee opens
at Ramsey-Appleway
A drive-through Daybreak Coffee stand has opened near the gas station-convenience store in the southwest corner of the Ramsey Road-Appleway intersection.
Owner Marisa Barham and several baristas offer coffees, espressos, teas, fruit smoothies and several other drinks and many breakfast and lunch items.
Winter hours are 5 a.m. to 6 p.m. weekdays, 6 a.m. to 6 p.m. Saturdays and 7 a.m. to 5 p.m. Sundays.
A veteran with coffee stands, Barham said, "The name Daybreak came to me in a dream after I was so grateful to witness the sunrises each day with a coffee in hand."

Jitterz Espresso opens
Dec. 28 in Post Falls
The eighth area coffee stand of Jitterz will open Dec. 28 in the Jifi Stop parking lot (next to Rob's Seafood) in the southwest corner of Spokane Street and Seltice Way in Post Falls.
Owners Laura and Jason Quast and Manager Danielle Collinson will offer coffees, espressos, energy drinks, teas, smoothies and breakfast bagels and burritos.
Hours are 4:30 a.m. to 7 p.m. weekdays and 6 a.m. to 7 p.m. Saturdays and Sundays. The Quasts plan more Jitterz stands in Sagle, Spirit Lake and Post Falls (near Real Life Ministries).
And now the Tidbits
Something new will be at 840 E. Best Ave.
A large storage complex and new corporate office for Steel Structures of America will be built off Highway 41.
Something new will be where Kenny V's Auto & Tire was at 310 Appleway.
Panhandle Cone & Coffee will be at 849 N. Fourth.
Westside Pizza is coming where Grabba Green was in the strip mall northwest of Neider and Highway 95.
A Union Gospel Mission thrift store is under construction at 7761 N. Government Way.
Gathered will be a new restaurant.
The Blue Shell will be at 1903 Sherman.
Takara Restaurant will open on Lakeside downtown.
Bossy B's Coffee will be at The Plaza on North Cecil in Post Falls.
Emerge will be at 119 N. Second St.
Milk & Honey Coffee is "coming soon" to Mullan and Cecil in Post Falls.
Schmidty's Burgers will be at 1524 E. Sherman.
A 120-room boutique hotel will be where the Outback Steakhouse was off Northwest Boulevard and I-90.
A Terraza Waterfront Cantina will happen above the river in Riverstone.
A new Maverik gas and convenience store is under construction in the northwest corner of Highway 41 and Mullan Ave.
The huge One Lakeside project will open in January.
Metro Car Wash will be near Wendy's in Post Falls.
A Maverick's Men's Hair salon will be in The Northern complex at Ramsey and Hanley.
The Hayden Dairy Queen will be at 513 W. Hayden Ave.
108 North is under construction connected to the Moose Lounge downtown.
La Cabana Mexican Food on Seltice Way is adding a new place in Riverbend Commerce Park.
A High Society Brewery will be next to Two Wheeler Dealer in the southwest corner of Highway 95 at Hayden Ave.
Something new is going into 413 Sherman beside the Art Spirit Gallery.
Northwest Group will be selling cars at 2995 E. Mullan.
A new motel is under construction on CdA Lake Drive between Mullan Ave. and Michael D's Eatery.
Safe Splash is under construction on Kathleen Avenue.
Tomorrow is the shortest daylight day of the year. Check your vehicle lights. Now that it's dark longer, it's obvious too many rigs are missing a light.
*Contact Nils Rosdahl at nrosdahl@cdapress.com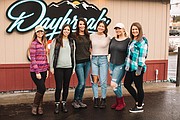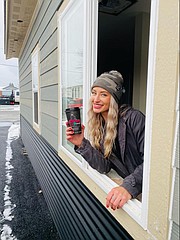 ---