CK Barrel Room opens in downtown CDA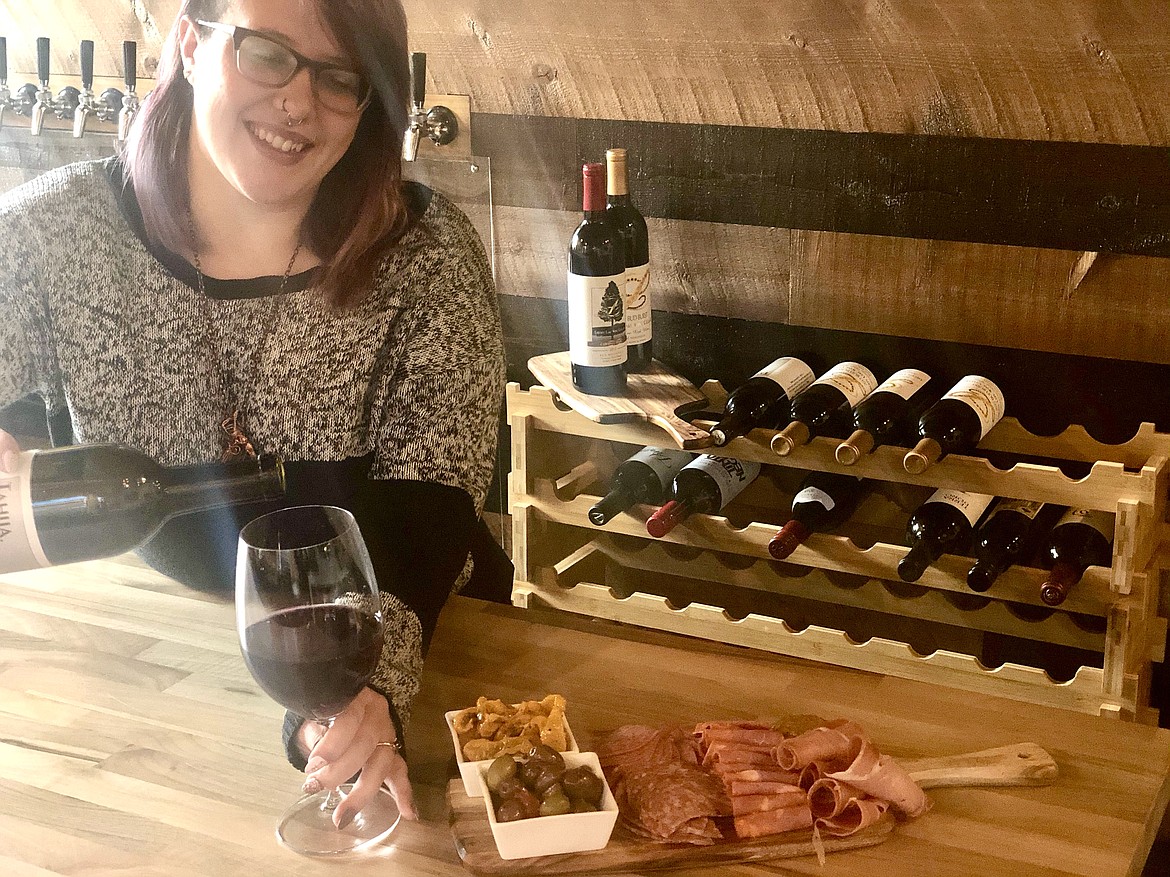 Courtesy photo Manager Jade Crosier pours a glass of wine at the CK Barrel Room, which is open behind the Collective Kitchen at 501 Sherman Ave.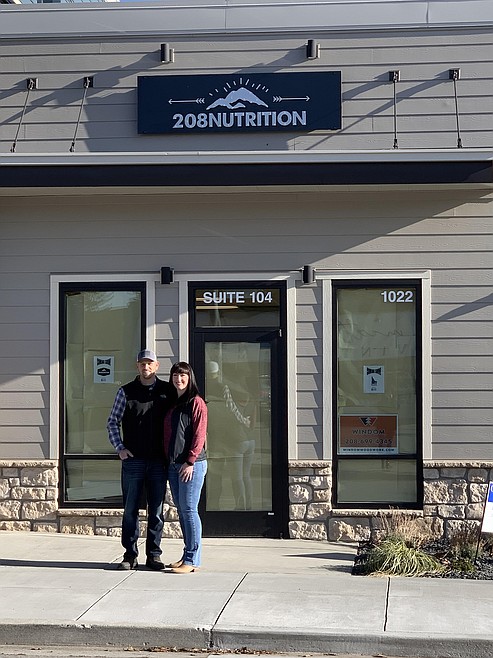 Courtesy photo Travis and Karin Smith of 208Nutrition and 208Massage will open their business on Wednesday in Suite 104 at 1022 N. Fourth St.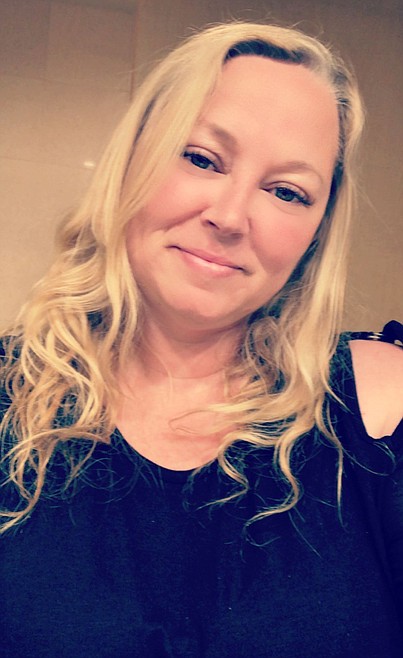 Courtesy photo MiQuelle Meshishnek of MiQuelle's Natural Bath, Body & More.
Previous
Next
Several beers, wines and foods are offered at the CK Barrel Room that opened last week behind the Collective Kitchen at 501 Sherman Ave.
Renovated to include barn wood siding and work by local artists, the place includes tall table seating for 12 people, bar seats and two TVs. Jason Rex is owner, and Jade Crosier is manager.
Hours are 4 to 9 p.m. Tuesday through Saturday.
208Nutrition and 208Massage
open Wednesday on Fourth
Travis and Karin Smith will open 208Nutrition and 208Massage on Wednesday, Dec. 16, in Suite 104 at 1022 N. Fourth St. A grand opening will be in January.
208Nutrition offers a healthy alternative of shakes, energy teas, protein coffee, acai and oatien bowls and fit waffles with wellness coaching and a fun 21-day challenge. Hours will be 9 a.m. to 5:30 p.m. Tuesday through Saturday. Phone 208-912-4670. Check www.208Nutrition.com.
208Massage will offer two massage rooms with sound dampening insulation, heated tables, custom blended aromatherapy oils, diffusers and retail items. A therapist will be added to accompany client schedules by appointment. Phone 208-627-7243. Check www.208Massage.com.
MiQuelle's Natural Bath,
Body & More in Hayden
Natural handmade skincare products, soaps, lotions, body butters, sugar scrubs, lip balms, bath bombs, candles, wax melts and more are offered at MiQuelle's Natural Bath, Body & More now open in Suite C in the rear of the building at 9699 Government Way.
Owner and esthetician MiQuelle Meshishnek is open 10 a.m. to 6 p.m. Mondays and 9 a.m. to 5 p.m. Fridays and Saturdays. Phone 208-659-6593. Check www.miquellesbathbodyandmore.com.
Hardwick & Sons offers
products on-line
Although hoping to open its store in the large new building at 3820 E. Mullan Ave. in Post Falls Feb. 1, Hardwick & Sons now has a business permit for on-line sales out of the warehouse.
The retail store is now a large open floor with showcases and cabinets getting ready for hardware, power tools, hand tools, used items and woodworking tools from around the world.
In Seattle since 1932, the business has moved to Post Falls. The on-line service is at www.ehardwicks.com.

And now the Tidbits
A large storage complex and new corporate office for Steel Structures of America will be built off Highway 41.
Something new will be where Kenny V's Auto & Tire was at 310 Appleway.
Panhandle Cone & Coffee will be at 849 N. Fourth.
Westside Pizza is coming where Grabba Green was in the strip mall northwest of Neider and Highway 95.
A Union Gospel Mission thrift store is under construction at 7761 N. Government Way.
Gathered will be a new restaurant.
The Blue Shell will be at 1903 Sherman.
Takara Restaurant will open on Lakeside downtown.
Bossy B's Coffee will be at The Plaza on North Cecil in Post Falls.
Emerge will be at 119 N. Second St.
Milk & Honey Coffee is "coming soon" to Mullan and Cecil in Post Falls.
Schmidty's Burgers will be at 1524 E. Sherman.
A 120-room boutique hotel will be where the Outback Steakhouse was off Northwest Boulevard and I-90.
A new restaurant will happen above the river in Riverstone.
A new Maverik gas and convenience store is under construction in the northwest corner of Highway 41 and Mullan Ave.
The huge One Lakeside project will open in January.
Metro Car Wash will be near Wendy's in Post Falls.
Sushi 1 is expanding in Riverstone.
The Hayden Dairy Queen will be at 513 W. Hayden Ave.
108 North is under construction connected to the Moose Lounge downtown.
La Cabana Mexican Food on Seltice Way is adding a new place in Riverbend Commerce Park.
A High Society Brewery will be next to Two Wheeler Dealer in the southwest corner of Highway 95 at Hayden Ave.
Something new is going into 413 Sherman beside the Art Spirit Gallery.
Northwest Group will be selling cars at 2995 E. Mullan.
A new motel is under construction on CdA Lake Drive between Mullan Ave. and Michael D's Eatery.
Safe Splash is under construction on Kathleen Avenue.
The "...ward" words, such as "toward," don't have an "s" ending them. "Farther" is for distance such as "farther to the west" and "further" means "more" such as "I'll study this further."
*Contact Nils Rosdahl at nrosdahl@cdapress.com.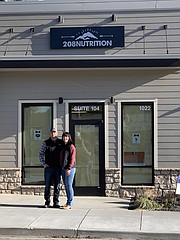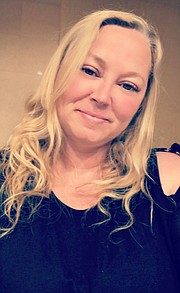 Recent Headlines
---