Coeur d'Alene attorney Art Macomber considered Attorney General campaign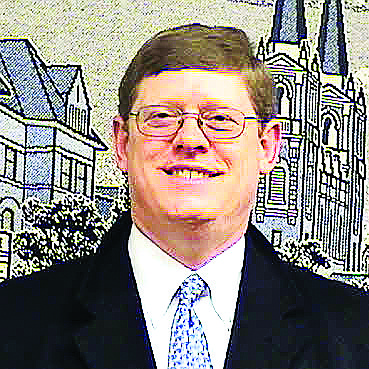 by
MADISON HARDY
Staff Writer
|
December 12, 2020 1:00 AM
Coeur d'Alene resident Art Macomber announced the formal start to a potential Idaho Attorney General campaign after being disappointed by the current administration.
In a news release, Macomber, a conservative attorney, expressed his discontent with Idaho's current Attorney General Lawrence Wasden's decision not to join the Texas v. Pennsylvania lawsuit filed Dec. 8. He argued that preelection actions in the four states being sued by Texas — Pennsylvania, Michigan, Wisconsin, and Georgia — diluted Idaho voters' choices and violated a mandate of the U.S. Constitution that only state legislators determine election rules, the release said.
"Mr. Macomber requested Idaho's Attorney General join that suit to protect the integrity of Idaho's federal election voters," the release said. "But the current Attorney General refused to defend Idaho voters and declined to join that lawsuit."

Another decision that indicates the need for a change of leadership, the release states, is the lack of an AG opinion "explaining to Idaho small businesses and citizens why Idaho's constitution and statutes justified Gov. Little's pandemic lockdowns."
"For these and other reasons, Mr. Macomber is forming that committee to evaluate a 2022 run for Attorney General," the release said.
Macomber is the managing attorney of Macomber Law, which has operated in Coeur d'Alene since 2006. Presently serving on the Coeur d'Alene Regional Chamber of Commerce Public Policy Committee, Macomber is also a member of the Federalist Society.
Recent Headlines
---