Northwest Music Center moves to new location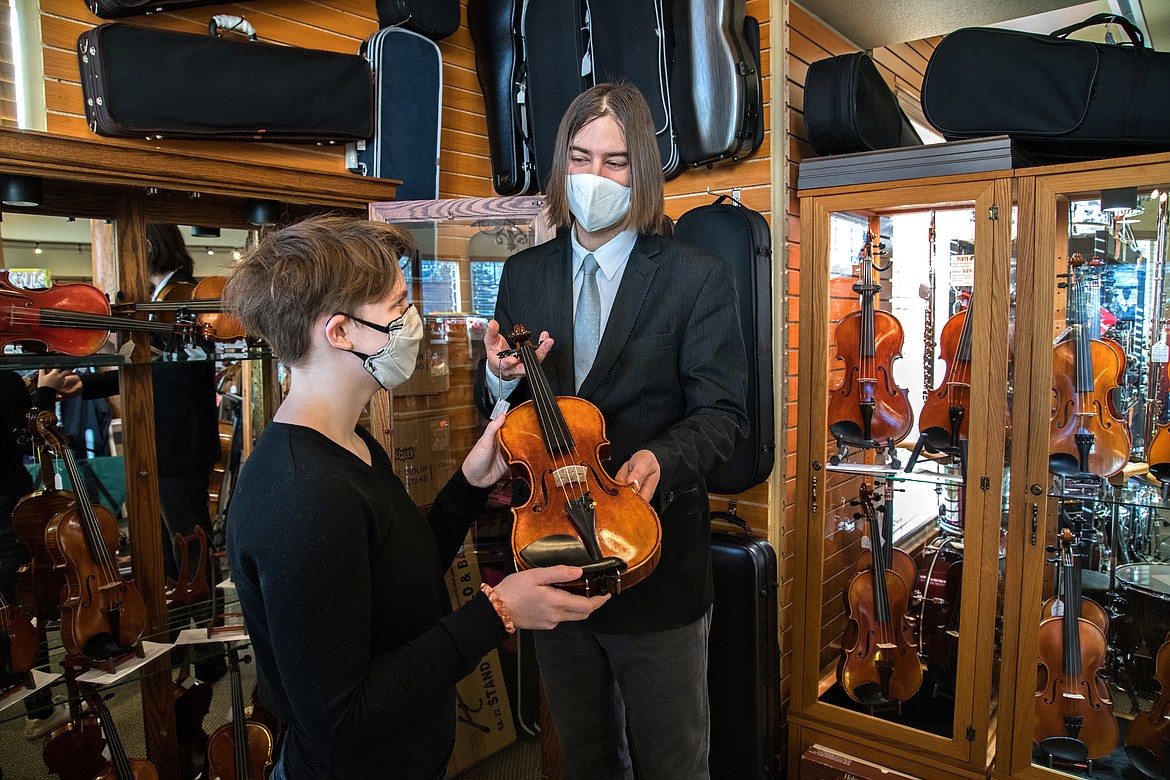 The Northwest Music Center is located at 6055 N. Sunshine St., Coeur d'Alene.
Courtesy photo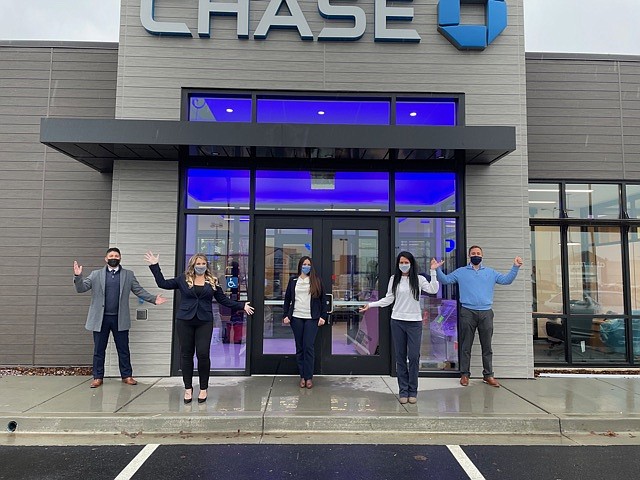 Chase Bank is located at 143 W. Neider Ave., Coeur d'Alene.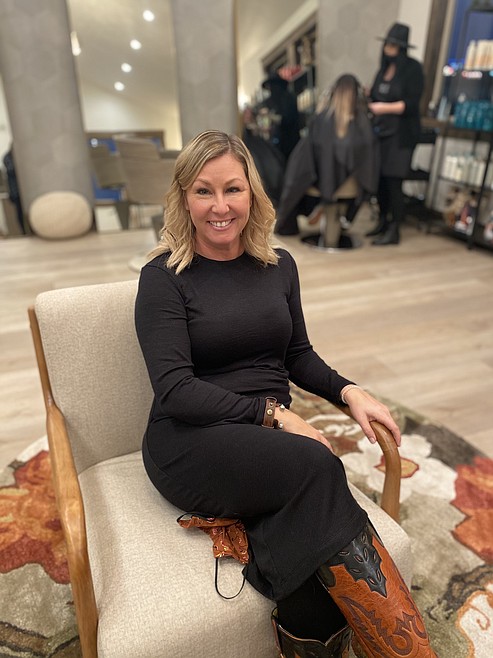 Mode Salon is located at 9013 N. Hess St., Hayden, Suite A.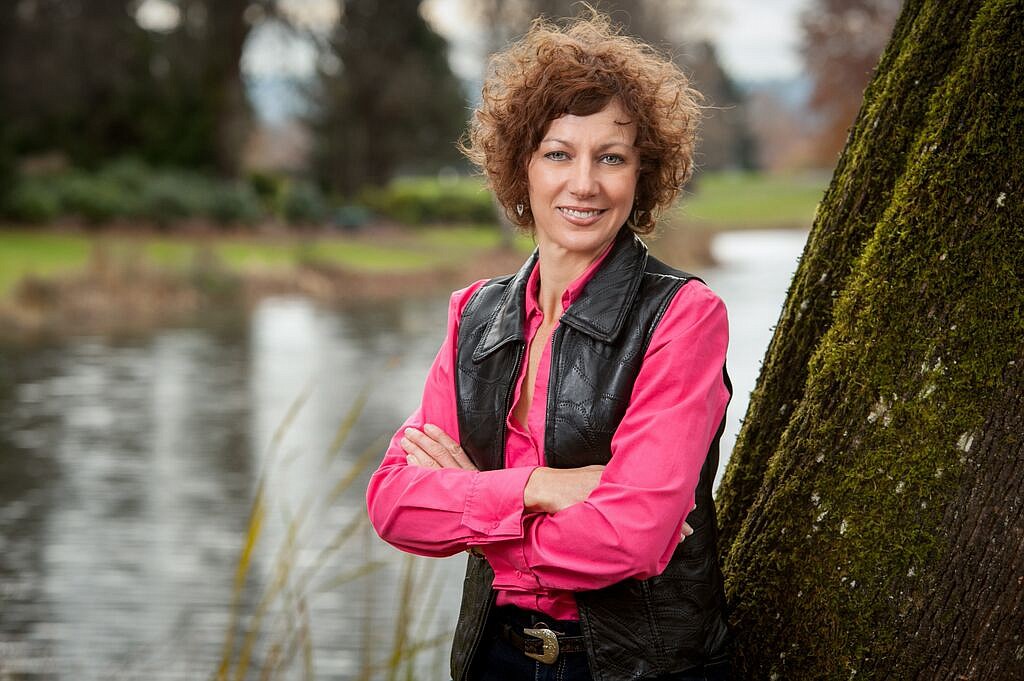 Tammy L. (White) Renteria of Inland Northwest Veterinary Dentistry & Oral Surgery. The clinic is located at 655 E. Best Ave., Coeur d'Alene.
Previous
Next
by
NILS ROSDAHL
|
December 6, 2020 1:07 AM
The Northwest Music Center has occupied a large building at 6055 N. Sunshine St. (south of Silver Lake Mall and seen from U.S. 95).
The new location, moving from several years on Government Way, combines the Northwest Academy of Music and Northwest Photographic Arts.
Owners Chad and Tina Stevens and their staff offer private music lessons, children's classes, school programs, and a full-line musical instrument store with rentals and repair. Northwest Photo & Video was added in 2011. The staff includes technician Matt Jensen and instructor Jan Pellant, conductor of the Coeur d'Alene Symphony.
The two-story timber and stone construction's decor complements the displays of guitars, drum sets, pianos, orchestral instruments, music books and gifts. The adjoining warehouse has brass and woodwind instruments, rentals, parts, a service shop and the photo studio. The upper floor has private lesson rooms and recital hall with its own entrance.
The grand opening will run through Dec. 24 with package deals and weekly free-prize drawings. Hours are 9:30 a.m. to 7 p.m. Monday through Thursday, 10 a.m. to 5:30 p.m. Fridays and 10 a.m. to 5 p.m. Saturdays. Phone 208-667-6200. Check www./nwacademy.com.
Chase Bank moves to new building
The branch of Chase Bank in the Fred Meyer building will close Friday and open in its new building at 143 W. Neider on Monday, Dec. 14.
JPMorgan Chase & Co. offers investment banking, financial services for consumers and small businesses, commercial banking, financial transaction processing and asset management. The global financial services firm has assets of $3.2 trillion and operations worldwide. Check www.jpmorganchase.com.
The new Coeur d'Alene location includes a drive-up ATM, a 24-hour walk-up ATM in the vestibule, two lobby ATMs and private client services. An ATM will remain in the Fred Meyer location.
Branch Manager Dee Furey's staff includes Eric Suarez, Matt Norris, Seth Kinsey, Kara Jaggi, Alicia Quaintance, Lily Finch, Sanly Poi, Denisse Montoya, Carrie Cornwell and Moira Havlice.
Hours will be 9 a.m. to 5 p.m. weekdays and 9 a.m. to 1 p.m. Saturdays. Phone 208-664-5585.
Mode Salon opens in Hayden location
High quality with services and with education for the healthy and beauty industry, Mode Salon has opened in Suite A at 9013 N. Hess St. in Hayden.
Melissa Woodworth and her staff offer women's and men's hair cutting and coloring, special occasion styles, massage therapy, full body waxing for women and men and facial and skincare services dermaplaning, microdermabrasions and peels.
Hours are 9 a.m. to 7 p.m. Monday through Saturday. Mode Salon also has a Spokane location. Check www.modespokane.com. Phone 509-879-6232.
Suite B is available in the new building through Ron Rosenberger Construction at 208-772-5018.
Veterinary Dentistry, Oral Surgery opens
Advanced veterinary dental care for dogs and cats is offered at Inland Northwest Veterinary Dentistry & Oral Surgery at 655 E. Best Ave.
Tammy L. (White) Renteria offers root canal therapy, crowns, periodontal therapy, restoration and oral surgery. The clinic opens Monday by appointment. Phone 208-930-1753. Check www.veterinarydentistidaho.com and pnwreception@yahoo.com for appointments.
And now the Tidbits
• The Hospice Thrift store at Fourth and Locust is closing and combining with the store on Seltice in Post Falls.
• New places to 1022 N. Fourth St. are 208 Nutrition and 208 Massage. Details next week.
• Panhandle Cone & Coffee will be at 849 N. Fourth.
• Westside Pizza is coming where Grabba Green was in the strip mall northwest of Neider and U.S. 95.
• A Union Gospel Mission thrift store is under construction at 7761 N. Government Way.
• Gathered will be a new restaurant.
• The Blue Shell will be at 1903 Sherman.
• Takara Restaurant will open on Lakeside downtown.
• Bossy B's Coffee will be at The Plaza on North Cecil in Post Falls.
• Emerge will be at 119 N. Second St.
• Milk & Honey Coffee is "coming soon" to Mullan and Cecil in Post Falls.
• Schmidty's Burgers will be at 1524 E. Sherman.
• A 120-room boutique hotel will be where the Outback Steakhouse was off Northwest Boulevard and I-90.
• A new restaurant will happen above the river in Riverstone.
• A new Maverik gas and convenience store is under construction in the northwest corner of Highway 41 and Mullan Avenue.
• The huge One Lakeside project will open in January.
• Metro Car Wash will be near Wendy's in Post Falls.
• Sushi 1 is expanding in Riverstone.
• The Hayden Dairy Queen will be at 513 W. Hayden Ave.
• 108 North is under construction connected to the Moose Lounge downtown.
• La Cabana Mexican Food on Seltice Way is adding a new place in Riverbend Commerce Park.
• A High Society Brewery will be next to Two Wheeler Dealer in the southwest corner of U.S. 95 at Hayden Avenue.
• Something new is going into 413 Sherman beside the Art Spirit Gallery.
• Northwest Group will be selling cars at 2995 E. Mullan.
• The new Hardwick Hardware will open in January at 3820 E. Mullan in Post Falls. Purchases can be made online now.
• A new motel is under construction on Coeur d'Alene Lake Drive between Mullan Avenue and Michael D's Eatery.
• Safe Splash is under construction on Kathleen Avenue.
• Facebook people born in decades should be from (for example) the '40s, where the ' takes the place of the 19 and the s makes the decade plural.
• • •
Contact Nils Rosdahl at nrosdahl@cdapress.com.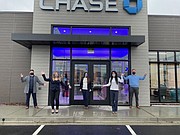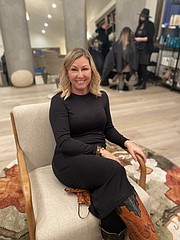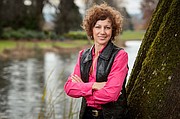 Recent Headlines
---