Santa Claus is coming to town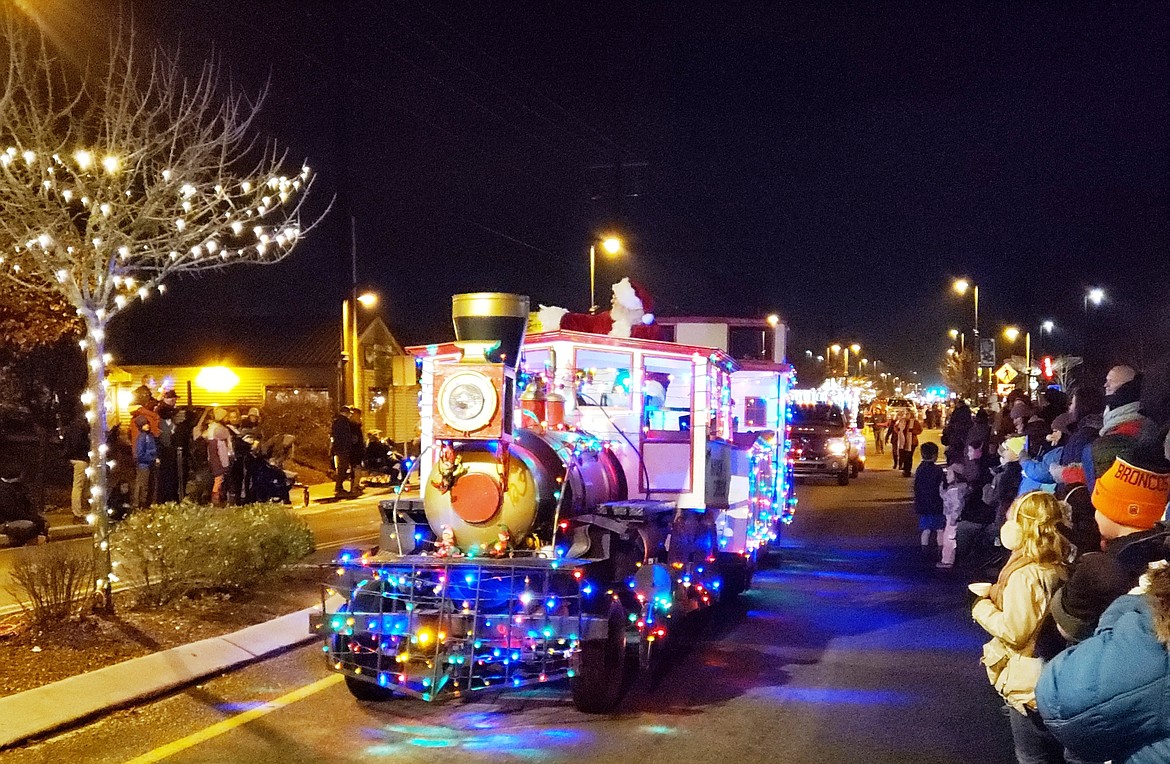 The traditional Hayden Lights Parade was canceled this year, however that won't stop Santa from traveling through several city subdivisions this Saturday. Photo courtesy Hayden Recreation & Community Events Department.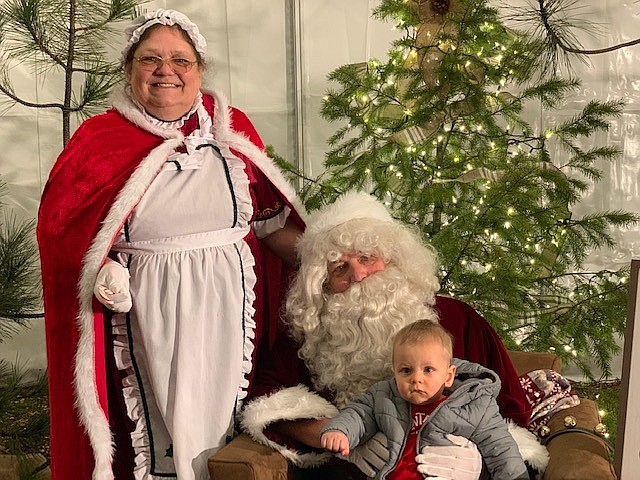 Photos on Santa's lap may not be an option this year, but he and Mrs. Claus will be waving hello from a safe distance at the Post Falls drive-thru Winterfest celebration this Friday. Photo courtesy Post Falls Parks and Recreation Department.
Previous
Next
After almost 15 years of holiday tradition, the annual Hayden Lights Parade and Christmas tree lighting ceremony have been canceled.
But fear not: Santa Claus is still coming to town. He'll be driving through Hayden this Saturday.
"With the spike in COVID cases, we didn't feel like we could keep everyone safe," said Suzanne Cano, Hayden Recreation & Community Events Department director. "That's an event you can't control how many people come into the area."
Instead, Santa and Mrs. Claus will travel through neighborhoods on the Hayden Christmas Train from 5 to 7 p.m. Santa will be accompanied by the Northern Lakes Fire Department, Hayden Mayor Steve Griffitts, the Hayden City Council members, and the Kootenai County Sheriff's Office.
"Things are the way they are, and there is nothing we can do about it but navigate the best we can," Cano said. "That's why we're doing the mini-parade so people can still celebrate the holiday by bringing Santa to the kids and creating that Christmas time atmosphere."
POST FALLS
Post Falls is pushing ahead with its annual Winterfest celebration, drive-thru style.
For the kids, city staff will pass out craft bags and hot cocoa mix to take home. Special guests like Anna and Elsa from Disney's Frozen will be in attendance, as well as Santa and Mrs. Claus.
Joining the fun is the Kootenai County Fire and Rescue Department raising donations for their Post Falls Food Bank canned food drive. The Post Falls Chamber of Commerce will also pass out treats and information on local shops to support this holiday season.
"We don't want to go completely virtual," Post Falls Recreation Manager Traci Stevenson said. "We want to do everything we can to have people come out, have a little bit of normalcy, and enjoy an event."
After the Halloween drive-thru's success, which hosted over 500 cars, Stevenson said they knew they wanted to recreate the scenario with some Christmas spirit.
Families are welcome to participate Friday from 6 to 8 p.m. to see the lights, hear their favorite holiday classic tunes, and come together for a jolly good time.
RATHDRUM
Rathdrum Parks and Recreation is gearing up for "Deck the Homes" and Lighted Vehicle Parade contests on Saturday.
It won't be the same at Rathdrum's usual December Delights Holiday Festivities, but the annual Lighted Vehicle Parade will still set the city streets a-glow. The four-and-a-half mile route begins at Stub Myer Park and will travel through town after a 7 p.m. start.
Some parade contestants include Mr. and Mrs. Claus, the Northern Lakes Fire Department, Rathdrum Police Department, Mayor Vic Holmes, and 2019 winner Mari Davey.
Recent Headlines
---