Incorrect address stirs correctional controversy
by
CRAIG NORTHRUP
Staff Writer
|
December 3, 2020 1:09 AM
When the Idaho Department of Correction confirmed its plans with The Coeur d'Alene Press to inhabit an office space for one of Idaho's four new connection and intervention stations at 421 E. Coeur d'Alene Ave., the message was one of sensible help to parolees and probationers at risk of re-offending.
"When you boil rehabilitation down to its core elements, it's important that we acknowledge more than just the behavior," DOC director Josh Tewalt told The Press in a Nov. 24 interview. "If a person commits a crime, that person is going back to jail. But if we can intervene and help that person manage some of those factors beforehand, we can facilitate an atmosphere to help these people make better choices."
The idea is for parolees and probationers in the community to gain access to resources to help manage stressful times, including housing and meal vouchers, counseling and other services. That way, those facing stressors unique to former inmates — such as having parole revoked — can receive help to steer themselves clear of re-offending.
But that decision was met with community backlash, including concerns about the office being located barely a quarter-mile west of Sorensen Magnet School.
The connection and intervention station will not open mid-month at 421 E. Coeur d'Alene Ave. The DOC confirmed the wrong address to The Press, saying that the private company responsible for running the four Idaho offices — the GEO Group out of Florida — is actually placing the office close to Northwest Boulevard.
"GEO has signed a lease for 610 W. Hubbard Ave. in Coeur d'Alene," Jeff Ray, public information officer for the Idaho DOC, confirmed Wednesday. "The location that GEO originally identified in its (request for proposal) did not work out."
By Wednesday, the damage was done. Social media had spun the story from an office staffed by counselors, parole workers and administrative assistants opening near the downtown district into something else entirely.
"I've been following the city council meetings for the past few months now," one Facebook user wrote, "but I may have missed the one allowing a correctional re-entry facility in CDA. I know the voters said NO to one coming into the county, so am I right in assuming that the city said yes?"
"The felons they plan to bring from Boise will need sufficient infrastructure to manage their activities," another added, "so they have worked out a plan whereby certain of the duties will be contracted out to a private corporation. This facility will be located not far from an elementary school and McEuen Park in Coeur d'Alene."
Mayor Steve Widmyer — who, for the sake of transparency, once owned an interest in 421 E. Coeur d'Alene Ave. but no longer does — said he has been receiving email from citizens alarmed at the prospect of a correctional facility housing transitioning parolees, services Tewalt insists the connection and intervention station will not provide.
"What are you thinking," one citizen wrote to Widmyer in an email he shared with The Press, "putting a 130-bed correctional facility downtown, near a school and totally against the voices of the whole county? This is uncalled for! Maybe you will get booted out at the next election or maybe you will get recalled."
Widmyer, meanwhile, admitted the fervor started with the story, and its incorrect address only damages the community.
He said he would ask citizens to "make sure they fact-check things posted on social media."
"Many things that are posted there simply are not true, and it misleads our community," Widmyer said.
The connection and intervention station on Hubbard Avenue is expected to open in mid-December.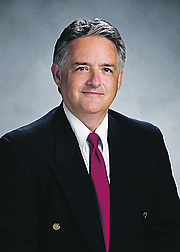 Recent Headlines
---