'She rides with her heart'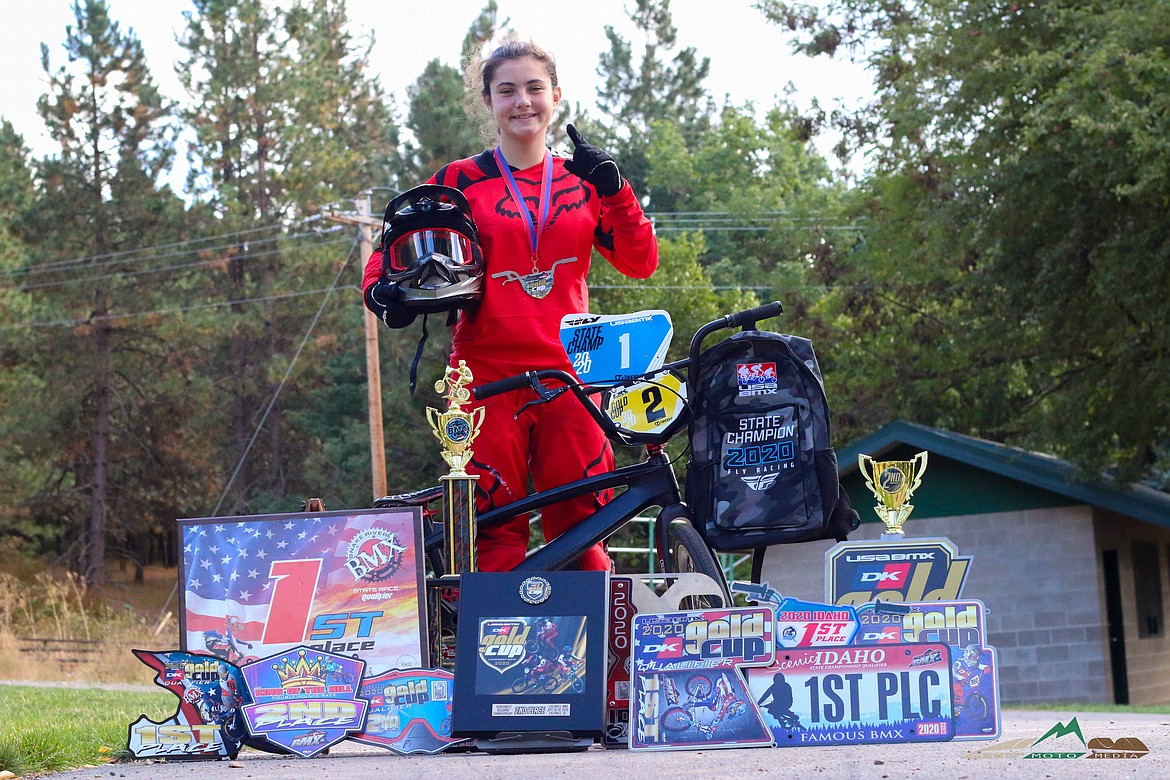 Since beginning her BMX racing career six months ago, Alyssa has become an expert in her age bracket and qualified for the USA BMX Grand Nationals Race of Champions this past week. Photo courtesy Brandon Reeb, Owner of MtnMoto.Media.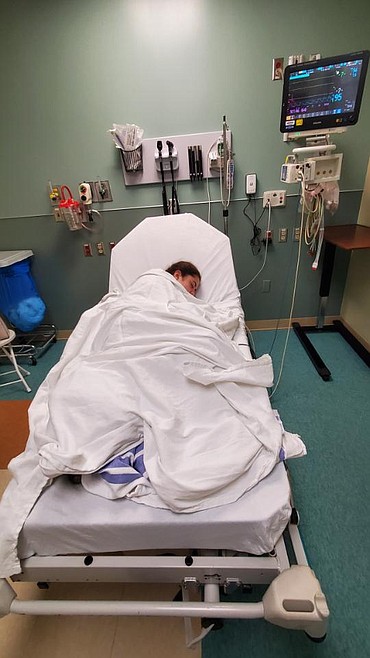 After crashing head first at the USA BMX Grand Nationals Race of Champions competition in Oklahoma, Alyssa Foreman's family rushed her to the emergency room. Photo courtesy Paul Foreman.
Previous
Next
by
MADISON HARDY
Staff Writer
|
December 2, 2020 1:00 AM
A crash, a concussion, and a brief trip to the emergency room may have stopped Alyssa Foreman from placing at the USA BMX Grand Nationals Race of Champions last week, but her will to succeed is stronger than ever.
The 12-year-old from Rathdrum surprised friends and family earlier this year when she qualified for the nation's largest BMX biking competition. After picking up the sport just six months ago, Foreman entered a league of racers who had spent years in the making.
"Some of these kids train 12 months at a time just for this race," she said. "I was kind of nervous because I thought they were going to be crazy good. Then I realized while they can do tricks and stuff, they aren't focusing on that, they're focusing on speed."
When Alyssa was invited to the Grand Nationals competition in Tulsa, Okla., her dad, Paul Foreman, turned to the community to help finance the trip. He received $1,400 through a GoFundMe page. They were even able to surprise Alyssa by watching her compete in person.
As the gate opened on her first race, Alyssa flew ahead of the seven other riders, Paul said. When she saw one of the girls trying to pass her, Alyssa tried to take the lead but lost sight of another rider who cut her off, causing her to crash.
"I didn't back up, and when she moved over on me, her back tire hit my front tire," Alyssa said. "I flew over my bike and smacked dead on the ground from 4 feet in the air."
In the moment, she felt nothing, Alyssa said. Everything went blank when she hit the ground.
"I didn't have any thoughts. I didn't realize what happened," she said. "I didn't know who was carrying me or where I was. Everything was still blurry."
Her father said it was "unbelievably scary."
"It was very traumatic for me and her mom," he said. "After the concussion, it was like she was a computer that wasn't working right. She would say something, we'd answer, and then she'd ask the same question. It was like she was rewinding. Her brain wasn't saving the data."
Alyssa snapped out of it after a few minutes. However, due to a lack of consciousness, the Foremans took her to the emergency room. Doctors diagnosed Alyssa with a minor concussion, ending her season.
While it wasn't the conclusion she had hoped for, Alyssa won't let it break her dreams.
"I have 12 months to work as hard as I can to be the best of the best," she said. "I'm already faster than most girls my age, and with all the training I'm doing, I'll be able to win or at least place."
Her coach, Jeff Upshaw of Driven Cycling Academy in Boise, believes she has the potential for greatness.
"I met Alyssa four or five months ago, and I could tell right from the start she'd be somebody to beat on a national level," he said. "In her age group, she's in the top percentile. A few girls have more experience, but as far as ability, Alyssa is in the top 1% or 2%."
The Grand Nationals are the biggest BMX event in America, and though Alyssa came up short on a title this year, Upshaw said her passion for racing will push her to the top.
"She rides with her heart," Upshaw said. "She's going somewhere with her career in such a short time, and I'm looking forward to watching her shine bright in 2021."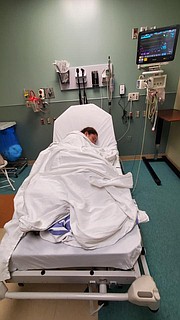 Recent Headlines
---