Donald Wesley Ward, 89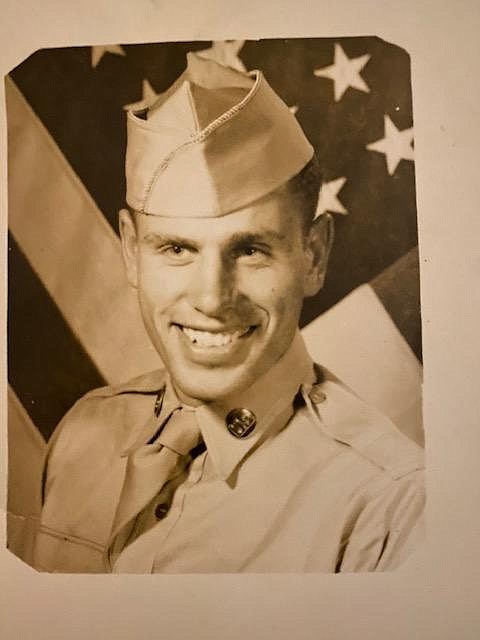 |
December 2, 2020 1:00 AM
Donald Wesley Ward was born Feb. 9, 1931, to Herbert and Gladys Ward in Nampa, Idaho. Our loving husband, father, grandfather, brother and uncle went home to his Lord and Savior, Wednesday, Nov. 25, 2020. The Ward family moved from Melba, along the Snake River, to Cambridge in 1947.
Don met Lois Pickett when he was 19 and she was just 15. Don was drafted into the Army and served his country during the Korean War. Don was a proud American soldier and the love for his country remained strong throughout his life.
After the war, Don returned home to marry the love of his life. Don and Lois were married April 18, 1954. They had four children, Barry, Brian, Doyle and Joyce. During their early years they lived in Cambridge, Arizona, New Mexico, Washougal, Wash. and Oklahoma.
Don worked throughout his life in manufacturing and as a machinist at Tidland Corporation, in Camas, Wash. They returned to their hometown of Cambridge in 1972, where Don took over the family business, Cambridge Metal Works, that his dad, H.C. (Herbert), had begun some years earlier. Don also ran heavy equipment, installing septic systems, road work and foundations.
With a heart of compassion for people to come to know the saving grace of Jesus Christ, Don always had a mission field. It began with the dream of his mother, Gladys, and Don fulfilled that dream and call. Don always shared the salvation message with whoever he met, and he never met a stranger.
Around 1985, Don and Lois began making the journey to Mexico several times a year to share the good news. In 1990, Don and Lois began a language school in Mexico, the first step to fulfill the call to full-time missionary work. Don and Lois served their beloved Spanish family until 1994, when they returned to the United States.
In 1995, Don and Lois moved to Oregon, where Don and Brian worked once again side by side in the construction field. In 2000, the Ward families migrated back to their home state of Idaho, this time making the panhandle their home. In 2015, Don was honored as a Veteran of Foreign War. He made the Honor Flight trip to our Nation's Capital, one of the many highlights of his life.
Don was always looking for ways to help out. He volunteered at the local food bank and Eldercare. He always had a project helping someone. He would never deny someone his assistance if it were in his power to help.
Don was preceded in death by his parents; his son, Barry; his granddaughter, Christinea; two brothers, Bruce and Hubert; and three sisters, Carolyn, Kathleen and Arlene. He is survived by his loving wife, Lois; his children: Brian (Brenda) Ward, Joyce (Todd) Nida and Doyle Ward; his grandchildren, Charity (Seth) Milliner, Jessica (Rien) Purvis, Aimee (Tom) Klopman, Amanda (Jason) Adams, April (Tommy) Scott, Alisa (Ben) Feist, Rachel (Caleb) Mayer, Lyndsey (Alejandro) Torres, Dylan Ward, Blade Ward, Ireland Ward, Chaitan Ward, Gillian Ward, Austin (Hailey) Robb, Shelby (Jason) Swanson, Hagan (Tyler) Robb and Maddi Robb; 25 great grandchildren; six great-great-grandchildren; his brothers, Isaac Ward and Alton Ward; numerous nieces and nephews; and countless friends.
"Dad, you will forever remain in our hearts and be missed until we are united together once again."
Don will be laid to rest in the Cambridge Cemetery, Cambridge, Idaho. Yates Funeral Home is entrusted with final arrangements. Please visit Don's online memorial and sign his guest book at www.yatesfuneralhomes.com
Recent Headlines
---