PHD: COVID-19 positivity declining
|
August 21, 2020 1:06 AM
Active cases down to 528; Virus hospitalizations fall
COEUR d'ALENE — The positivity rate of people testing for the coronavirus within the Panhandle Health District is on the decline.
"We are currently around an 11% positivity rate, so that is better than the over 12% positivity we were seeing in late July," wrote Katherine Hoyer, PHD spokeswoman, on Thursday. "We are hopeful this means we are moving in a positive direction for our area."
PHD reported 27 new COVID-19 cases on Thursday, bringing its total cases to 2,547. Of those, 2,019 are closed and the number of active cases is down to 528, which is 0.21 percent of the district's population.
In the last three days, PHD reported 200 cases closed and 81 new cases.
Thirty-three people — including 23 in Kootenai County, nine in Shoshone County and one in Benewah — have died of the coronavirus, according to PHD. Four were in the 60-69 age group and 29 were over the age of 70.
There are 14 people hospitalized at Kootenai Health, with six requiring critical care.
Health officials remind people to maintain social distancing, wash hands and wear masks, per the PHD's mandate for Kootenai County.
The Sandpoint City Council voted against mandating facial coverings in the city on Wednesday night. The proposal's defeat drew cheers by a crowd of mask opponents outside City Hall.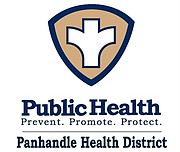 Recent Headlines
---