Northwest Notes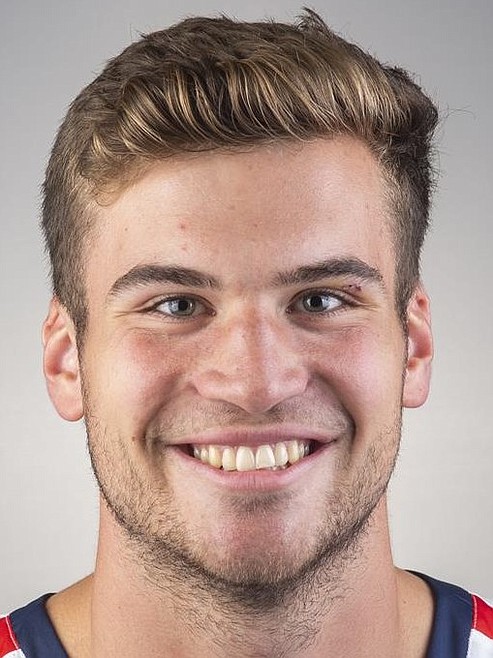 |
August 18, 2020 1:34 AM
Kispert named to national player development panel Judge blocks Idaho law targeting transgender athletes
KANSAS CITY, Mo. — Gonzaga's Corey Kispert is one of 11 student-athletes on a newly-formed National Association of Basketball Coaches (NABC) Player Development Coalition, the NABC announced Monday.
The coalition is a diverse collection of Division I men's basketball student-athletes that will provide valuable perspective and feedback on college basketball issues.
"Being a part of the PDC has the potential to be one of the biggest highlights of my college career," Kispert said. "We can't wait to work to give players a stronger voice throughout all of basketball."
In addition to creating a vehicle for student-athletes to address current issues, the Player Development Coalition will also provide members with numerous professional and personal development experiences. The coalition will meet quarterly and have regular opportunities to address the NABC Board of Directors and NCAA committees.
"Our priority as coaches is to support student-athlete development both on and off the court," said NABC Executive Director Craig Robinson. "As the NABC continues its advocacy and policy work on issues impacting our game, it's vital that input from student-athletes be central to those efforts. Whether it's NIL, transfer parameters, social justice, COVID-19 or a host of other important topics currently impacting college basketball, we will make sure student-athletes' voices are heard."
Members of the initial Player Development Coalition are Kispert, North Carolina's Armando Bacot, Colorado's Evan Battey, Kentucky's Keion Brooks, Jr., Harvard's Kale Catchings, Villanova's Collin Gillespie, Michigan State's Joshua Langford, Duke's Wendell Moore, Jr., TCU's RJ Nembhard, Syracuse's Bourama Sidibe and High Point's John-Michael Wright.
BOISE — A federal judge blocked Idaho's law targeting transgender student athletes, recognizing that "the Constitution must always prevail." By granting the motion for a preliminary injunction, brought by the American Civil Liberties Union, the ACLU of Idaho, Legal Voice, and Cooley LLP, girls and women who are transgender or intersex will continue to be able to participate in school sports in Idaho.
The lawsuit was brought on behalf of Lindsay Hecox, a student at Boise State University who is transgender and had been planning to try out for the cross-country team, and Jane Doe, a senior at Boise High School who is cisgender and concerned about being subjected to the law's invasive "sex verification" testing.
While the lawsuit is pending, the first outright ban on participation of transgender athletes anywhere in the world and the only statewide statute restricting the participation of transgender and intersex athletes in the country will not go into effect.
The federal district court also granted the motion of two female athletes to intervene in defense of Idaho's Fairness in Women's Sports Act.
Alliance Defending Freedom attorneys represent the two collegiate athletes, who run track and cross-country at Idaho State University in Pocatello. The two women, Madison Kenyon and Mary Kate Marshall, are longtime athletes who are very familiar with the difference in strength and speed between comparably gifted and trained male and female athletes.
"I believe that allowing males to enter women's sports defeats an entire aspect of sports: It eliminates the connection between an athlete's effort and her success," Kenyon said. "Sex separation in sports helps ensure that males and females each enjoy opportunities for fair competition and victory. It helps ensure that, if women like me work hard, that hard work pays off, and we have a shot at winning."
"I want to preserve the camaraderie and sisterhood that comes from competing with and against females only," added Marshall. "I want other young women to benefit from sports as I did."
From news and wire services
---