Sheriff's Blotter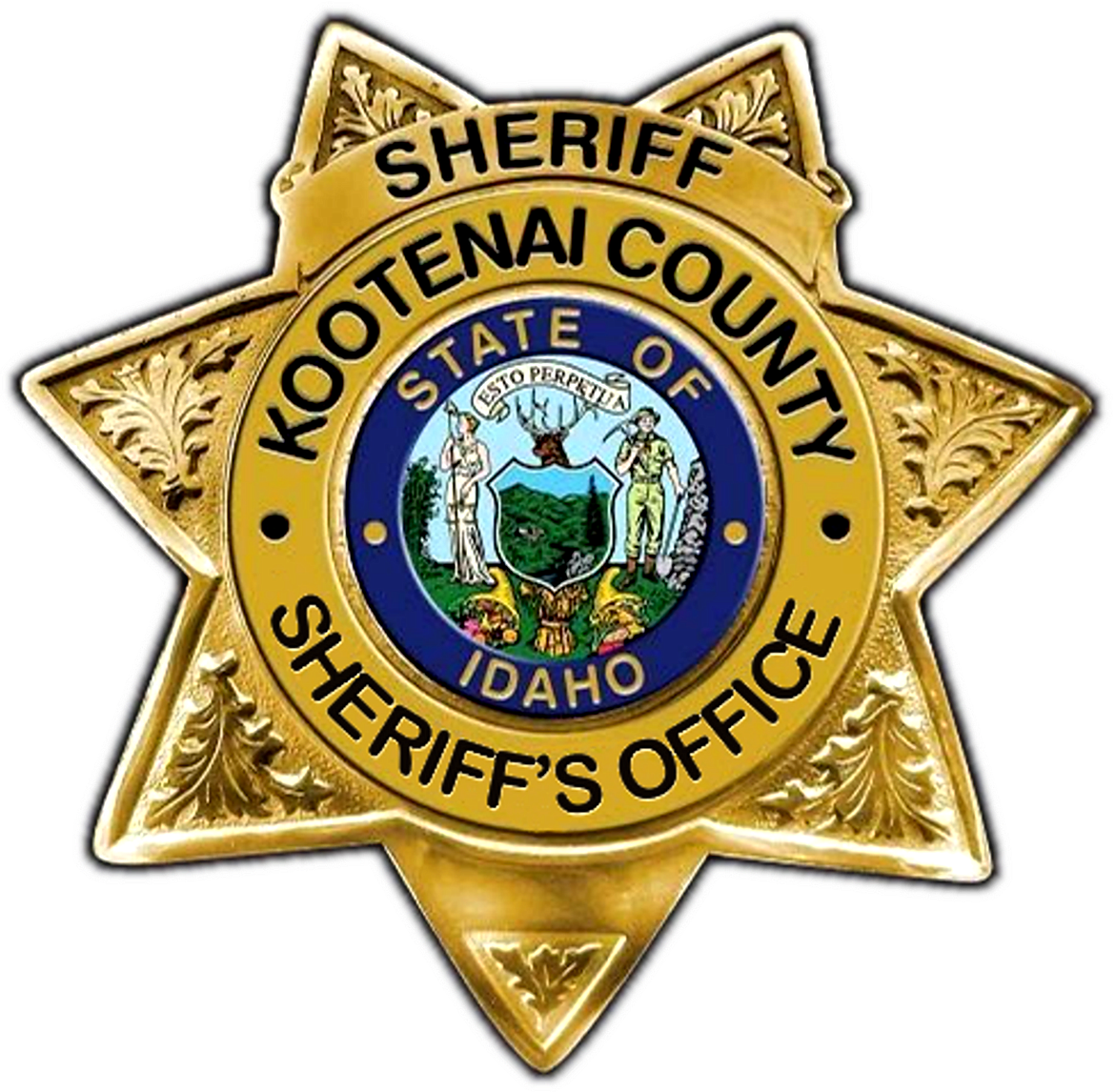 Notable calls for the day!
July 31, 2020
Day Shift handled the following notable calls:
• Deputies responded to an unattended death call. The male had a history of medical conditions and nothing suspicious located on scene. The coroner was notified.
• A Deputy responded to N. 1st St. in Athol for found explosives. The explosives were all old military ordinance the RP found when cleaning out her deceased husband's room. Fairchild Air Force EOD responded and destroyed the ordinance at the ISP Range with Fire Personnel standing by. 20-31302
Evening Shift handled the following notable calls:
• A Deputy responded to Hayden Post Office for an unconscious elderly male who was slumped over the wheel with "things coming out of his mouth." Medical arrived prior to Deputies and took primary as it was a medical issue. 20-31355
• Deputies responded to N. Cornerstone Drive for trespassing/unwanted. R/P reported three homeless individuals sitting in the shade in the area. Deputies contacted the three individuals, warned them for loitering in the area, and trespassed them from the area. 20-31350
• Deputies responded to Stateline Speedway for a trespassing/unwanted. A male subject who had been previous reported to the earlier shift for harassment and trespassing was at the Speedway again causing problems. Deputies charged the male for trespassing and completed crime report. 20-31360
Night Shift handled the following notable calls:
• A Deputy made a traffic stop in the area of Beck and Seltice and arrested the driver for DUI.
Notable calls for the day!
08-01-2020
Day Shift handled the following notable calls:
• A Deputy handled a report of an auto burglary involving a stolen pistol. The burglary happened while the RP's daughter was at a bonfire in the area of 1st and Lorraine Dr. in Athol on 07/31/2020. There are investigative leads in the report although there were approximately 15-20 people at the party. 20-31513
• Back Country Deputies and medical personnel responded to the FSR 434 and FSR 2358 for an injury ATV crash where a male drove his ATV off the roadway down a 30-foot embankment. The patient was transported via Life Flight with a broken leg. 20-31555
• A Deputy responded to Silverwood for an overdose involving a 16-year-old male who ingested Kratom. Kratom is not scheduled or federally regulated at this time. The male was checked out by medical and transported by his father via POV to Kootenai Health. 20-31551
• A Deputy handled a threatening call. 20-31579
• A Deputy assisted ISP with a traffic stop and observed the driver toss drug paraphernalia when the trooper walked back to his vehicle. 20-31577
Evening Shift handled the following notable calls:
• Deputy handled a trespassing/unwanted at E. Thompson Lake Rd. The R/P reported she had people on her property stealing water. The trespassers were 8 adults who were on ATV's. The trespassers were not on the R/P's property but on a neighbor's property who lives in Oregon. 20-31594
• A Deputy handled a trespassing/unwanted at E. Canyon Road. The R/P reported several people on his river lot trespassing. The R/P had previously allowed individuals to live on lot for several years and now wants them trespassed. Deputies explained the eviction process to the R/P and encouraged him to pursue evicting them. 20-31608
• A Deputy observed a motorcycle driving recklessly on Hwy 41 x Wyoming Ave. The Deputy attempted to locate the motorcycle, but contrary to a post from North Idaho News, she was never in a pursuit with the motorcycle.
• Deputies responded to a traffic offense at U.S. 95 X Hayden where a Silver Rav 4 with Washington plates threw an open beer into another vehicle's window. Deputies were unable to locate the suspect vehicle. 20-31621
• Deputies responded to W. Spuler Lane in Hauser for a welfare check. A passerby reported she drove past address at approximately 1000 hrs and a male was hunched over in a chair. When the RP drove past a second time at approximately 1830 the male was in the same position. The Deputy contacted a male who was sleeping in his chair. 20-31619
• A Deputy handled a family disturbance at N. Avondale Loop. The R/P stated his 14-year-old daughter "was getting out of hand" and kicking and hitting him. Deputies completed battery crime report 20-31653
• A Deputy handled a family dispute at E. 12th Ave. Anonymous RP reported that an adult son and father are an ongoing problem at the residence. Both parties were intoxicated and separated upon arrival. 20-31604
• A Deputy handled a hit and run at N. Corbin Road. The Deputy was flagged down by witnesses who observed a vehicle had hit mailboxes and left. The Deputy observed the vehicle briefly and attempted to locate but was unsuccessful. There was very limited vehicle description, and had nothing for driver or occupant's description. 20-31674
Night Shift handled the following notable calls:
• Deputies responded to Silverwood for a report of a fight in the parking lot. It was determined that the fight was never physical and there was just an argument between the parties. 20-31670
• While at the above listed fight, the deputies were notified of another fight that occurred in the park. They responded and located the "victim" who claimed the fight was primarily an argument between him and another party. They checked the entire park with the help of security, but were unable to locate another half. 20-31679
• A Deputy stopped a vehicle at Main and 5th in Bayview. The driver was investigated for DUI and was arrested for DUI and injury to child. 20-31689
• A Deputy responded to Kon Tiki for a report of an overdose. Upon arrival one female, was being transported by medical to KH as she was incoherent and nearly unconscious, which was inconsistent with the amount of alcohol she consumed. The Deputy spoke with her friend, about the incident. She said the two of them were drinking at the bar when they noticed two males, one with a mustache and possibly curly hair, looking at them. They chose to have a few drinks with the men and after a short while they went to Showgirls where the victim began to convulse and go in and out of consciousness. After medical was called, the men disappeared. This was the second report of similar nature involving men of similar description at the same location in the last several weeks. Deputies completed a report. 20-31710
• Deputies responded to a domestic dispute at N Loch Haven Drive. They contacted a female outside preparing to leave with her children. She stated she and her longtime boyfriend, were in a verbal argument regarding the children's sleeping habits. She stated there was no crime committed, however, she was choosing to leave due to male being extremely angry and yelling. This incident was confirmed by the male. 20-31697
• Deputies responded to the Harrison Campground for the report of two batteries. The first one occurring at One Shot Charlies, the second at the campground. The victim of the first battery could not be contacted. The suspect continued to cause problems at the campground and on his third return to the campground, the suspect arrived with black paint covering his tattoos (admittedly in an effort to hide his identity) wielding a scissor jack and tire iron. During this contact a camper advised the suspect that he wanted to place him under citizen's arrest for disturbing the peace, as he knew LE was en route. The suspect then struck the victim with the scissor jack causing injuries. The suspect was arrested for aggravated battery. His dog was then taken to the Post Falls Animal Shelter. 20-31697
Notable calls for the day!
08-02-2020
• Day Shift handled the following notable calls: Deputies responded to the area of E. 12th for a reported Wanted Person at that location. Deputies arrived on scene and arrested a male for his probation violation warrant. 20-31763
• An off duty Deputy was in the area of U.S. 95 and Prairie Ave. when he witnessed a male subject driving an old Crown Vic drive recklessly and nearly cause a crash. On duty Deputies responded to the Cornerstone Holiday Station where the subject was contacted. Ultimately, the off duty Deputy issued the driver a citation for Reckless Driving. 20-31780
• Deputies responded to a Citizen Dispute on E. Jadynn Ct. reference two neighbors arguing about one of them going up and down the street on an ATV. On scene units were able to determine the issue was handled between the neighbors talking to each other about it. 20-31787
• Deputies responded to the area of Clagstone Rd. X Hwy 54 reference a Welfare Check on a female in a red Chevy Trailblazer ID who was asking the RP for help. Units checked the area near Sheep Springs/Hwy 54/Rosemont Etc. before Spirit Lake PD advised he had located the vehicle at Miller's in Spirit Lake. Units responded to the location and learned the female was extremely intox, and didn't remember asking for help. Spirit Lake PD handled the call.
Evening Shift handled the following notable calls:
• Deputies responded for a supplemental report regarding $5000 worth of construction materials stolen two days prior from Hayden. The victim called to report that he located a male selling the same construction materials on Facebook Marketplace. Deputies intercepted the male arriving to sell the stolen material to the victim and arrested him for possession of stolen property and DWP. 20-31177
• Deputies responded to the Mockins Bay area for a motorcycle versus car collision. The juvenile operator sustained only minor injuries. 20-31831.
• While handling the Mockins Bay collision, units were advised of an ATV collision in the Hayden Creek area. The adult male sustained moderate injuries. 20-31852
• Deputies responded to N Courcelles Pkwy for a fight among siblings. Juvenile male was arrested for battering his sibling. 20-31854.
• Deputies responded to W. Twin Lakes Rd for a welfare check/disturbance involving a juvenile male. Deputies assisted the parents with placing the juvenile on a parental hold at Kootenai Health. 20-31843
• Deputies responded E Lacey Ave. in Hayden for runaway juvenile. She returned home prior to NCIC entry. 20-31872.
• Deputies responded to N Avondale Lp. for runaway juvenile. They could not be located and was entered NCIC. 20-31835.
Night Shift handled the following notable calls:
• Shortly after CDAPD aired a stolen vehicle where the RP's 14-year-old son stole her truck, Deputies located the truck near Honeysuckle with six juveniles walking away from it. He quickly detained the 14-year-old male and held him and the other five juveniles until CDAPD arrived and arrested the juvenile. The other juveniles were unrelated to the theft of the vehicle, simply enjoying a ride with their friend who "recently got a new car." Their parents were contacted and they were released. 20-31920
• Deputies responded to a burglary in progress on E. Driftwood along CDA lakeshore. The RP saw two juveniles kicking in the door to his shed on a camera. They then fled along the lakeshore. Deputies responded via a boat from the boathouse as other deputies arrived in the area and locked down the area. While waiting for a K-9 Deputy to respond, a Deputy who was coming into the area to deploy the drone, happened upon two juveniles sitting in a car along Highway 97 in front of a house just south of Driftwood. At the same time, a Deputy from the boat saw a motion light go on and off in the same area. While Deputies were contacting the kids in the car, their four friends and their friend's mom came out of the house to see what was going on. Two of the friends that came out of the house happened to be wearing the same clothing as in the video and, when interviewed, one of the admitted to the attempted burglary that he and his friend just committed. He stated they heard that some other kids stole a lot of alcohol from this same shed a few weeks ago. While they didn't know who did it, they wanted to steal their own booze but were stymied when the door was locked and they couldn't force it open. The two juveniles were both arrested for attempted burglary. 20-31926
---