NIC: Masks required on campus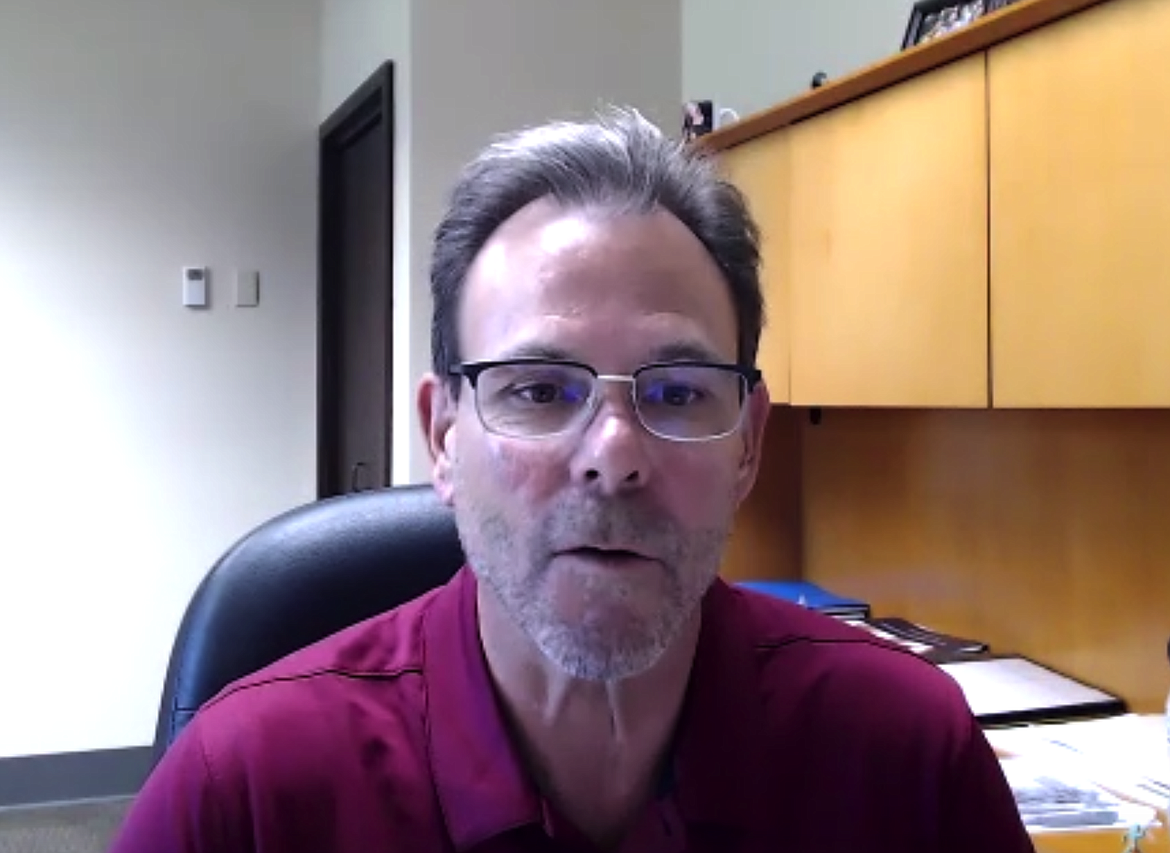 North Idaho College President Rick MacLennan addresses the issue of wearing masks on campus during a Zoom meeting with the NIC Board of Trustees on Monday.
(Screenshot via Zoom)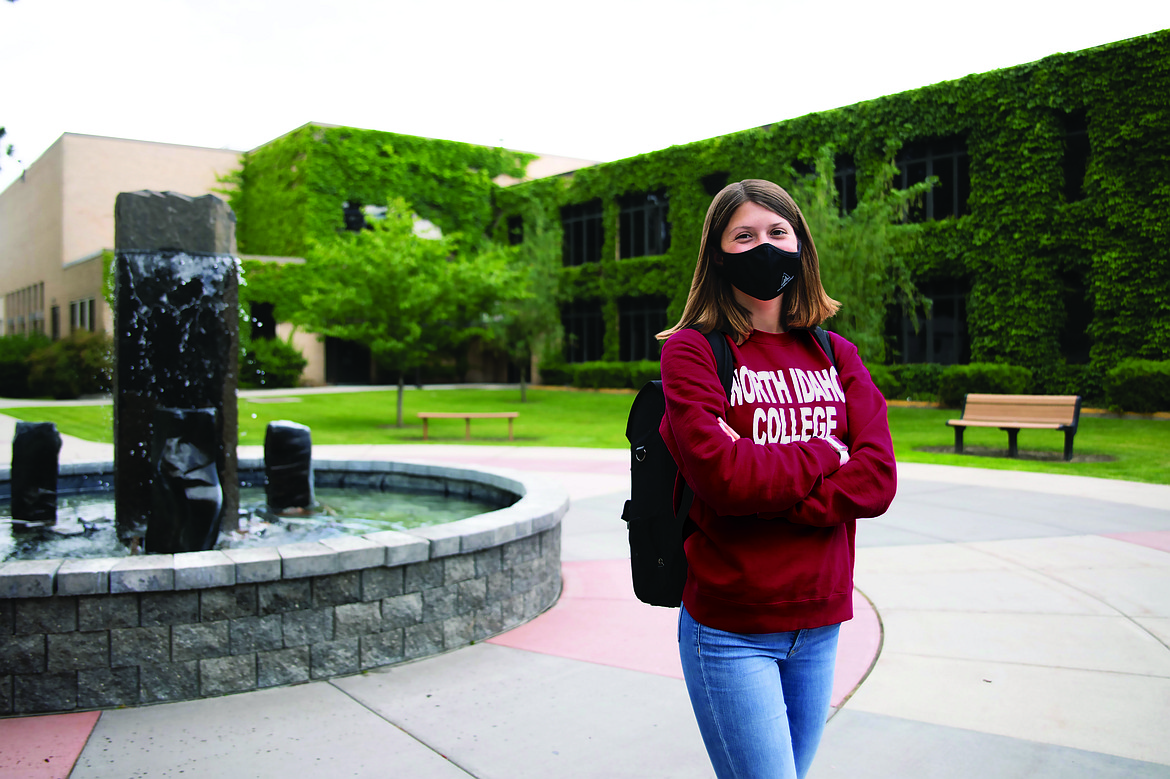 North Idaho College student Jestine Lackner wears her NIC mask to demonstrate how life on campus will look different this fall. NIC is requiring everyone on campus to wear masks while indoors and to physically distance at least six feet to stymie the spread of COVID-19 and protect the health of students and staff alike.
(Photo courtesy of NIC)
Previous
Next
by
DEVIN WEEKS
Staff Writer
|
August 4, 2020 1:08 AM
No gray area or flexibility, says President Rick MacLennan
College life will be different when fall semester commences Aug. 24.
On the North Idaho College campus, students can expect to see smaller lab sessions, several options for blended and remote instruction, and a firm face mask policy to be respected by all who set foot on school grounds.
"That's the very first thing that comes to mind when we think about fall opening," NIC President Rick MacLennan said Monday morning during the NIC Board of Trustees virtual workshop via Zoom.
NIC is requiring masks or face coverings to be worn indoors and 6 feet of physical distancing must be maintained in all college facilities when two or more people are present. Outside, masks must be worn whenever 6 feet of physical distancing cannot be maintained.
MacLennan recently sent out a letter to students, accompanied by face masks, to inform them of this requirement.
"This only works if we all make it work," he said.
He said he has already received several emails protesting the policy and asking the college to waive it. He said the face mask rule simply follows along expectations for general student conduct.
Board Chair Joe Dunlap questioned how it will be enforced.
"We see today a portion of our community has made or has tried to make that into a political issue, and even in places like Walmart or other stores where it's required they absolutely refuse to wear a mask," he said. "Have we thought about and do we have the ability to enforce the mask requirement on campus?"
MacLennan said security will be on the enforcement end. Communication will also play a key role in ensuring students understand the message.
Marketing messages are already out in the community to make it clear that masks must be worn on campus. For those who refuse or decline, they will want to explore online options.
"There's no gray area or flexibility," he said. "We know that the only way we're going to make this work is if we do this."
If a student just cannot or will not wear a mask, "then we're going to invite them to not be in this environment," he said.
In other college news, enrollment is down just more than 10%, but $2.7 million in COVID-related funding has gone to or is on its way to the college.
Chris Martin, NIC's vice president for finance and business affairs, said $1.4 million of that has been spent.
"Most of that is going toward digital education and helping us ramp up to provide better access to students in a remote environment, or going toward the allocation of the CARES money that we're going to be providing to students in the fall semester," Martin said.
He said some of the money is expected to offset expenses the college is experiencing regarding COVID.
"As far as the overall budget, there's not been any substantial changes and we're still on track with what we presented earlier this summer," Martin said.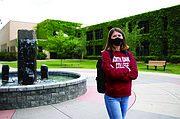 ---