Masks and money on PF council agenda
by
MADISON HARDY
Staff Writer
|
August 4, 2020 1:00 AM
Post Falls City Council will tackle the new budget, land usage plans and a face mask campaign at 6 tonight.
Jason Faulkner, finance and support services director, will introduce a $96 million budget reflecting a 0% property tax increase. After public comment and discussion, leadership will either approve or change the budget as presented. If approved, Faulkner will return to the council with an ordinance on Aug. 18.
City Administrator Shelly Enderud is presenting a campaign encouraging residents to wear masks to reduce the spread of COVID-19. If the council participates in the campaign, it could finance $50,000 from the CARES Act.
The council will consider plans for the North Place East, Quiet Ridge, and Green Meadows East Subdivision, as well as the Post Falls Landings Environmental Site Assessment.
North Place East, north of the Fieldstone subdivision and east of North Idaho Street, is requesting to subdivide into 140 single-family residential lots.
On the agenda is an agreement between Parks and Recreation and Geo Engineers for a site assessment next to the future Landings Park. The total fiscal impact is $18,200. Costs would be paid through park impact fees.
The council will discuss an agreement with the Idaho Transportation Department to purchase an area of the Union Pacific Railroad, located north of Prairie Avenue and east of Highway 41.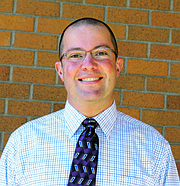 ---