Spice & Tea Exchange opens in Plaza Shops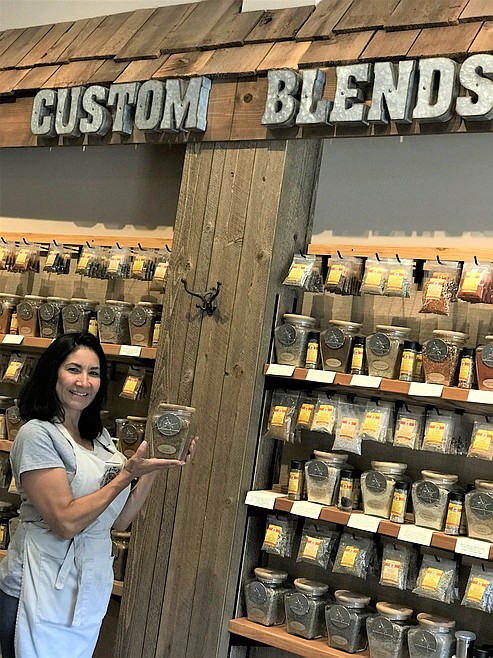 Lucy Velasquez holds a blend jar at the Spice & Tea Exchange, in The Plaza Shops at 210 Sherman Ave.
Courtesy photo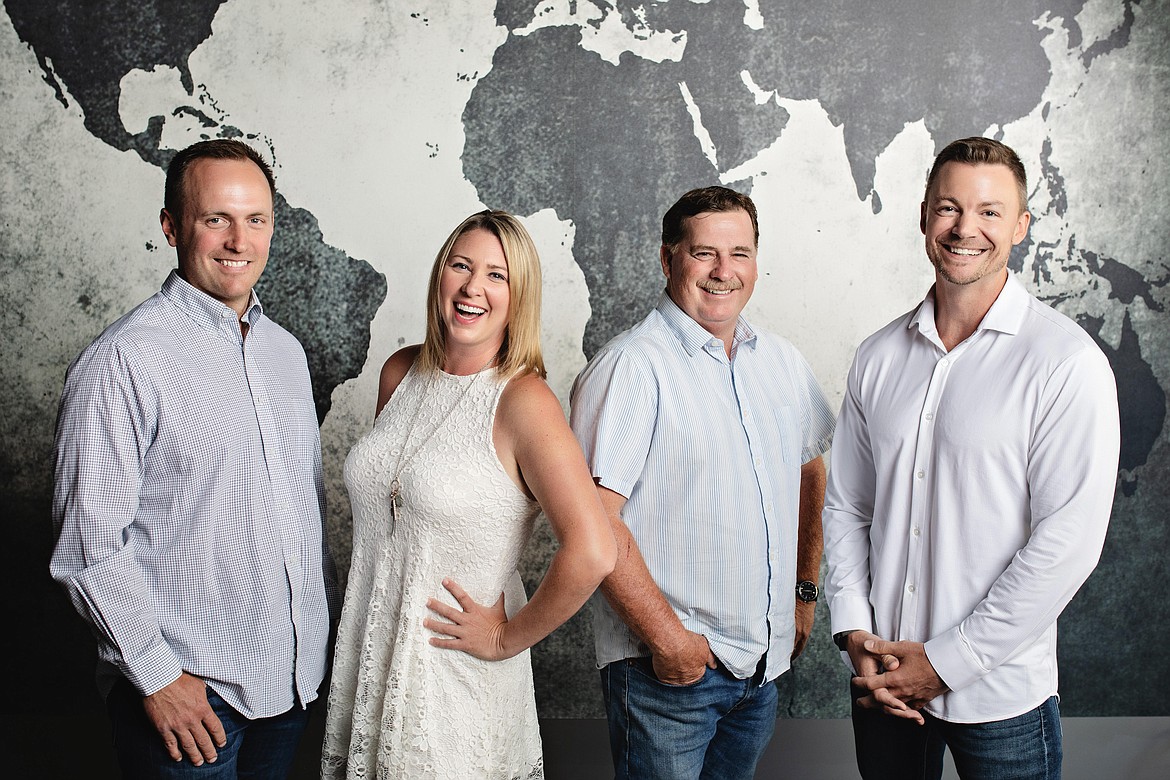 Courtesy photo From left, Todd Best, Kristin Williams, Kenny Debaene and Nick Forsberg of the Atlas Building Group, now located on North Beebe Boulevard off Main Street in Riverstone.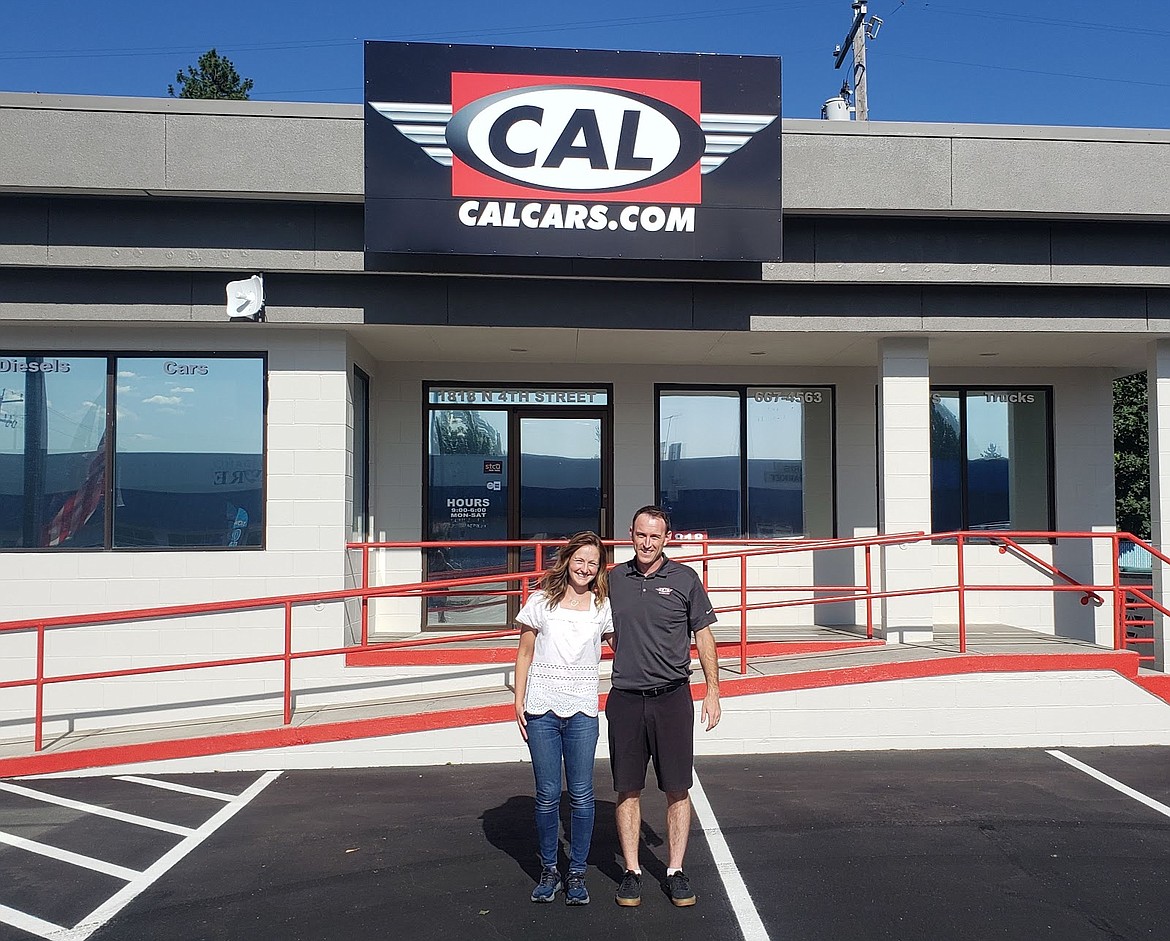 Courtesy photo Rose and George Lawrence stand in front of CAL Cars at 1818 N. Fourth St.
Previous
Next
Atlas Building Group opens in Riverstone CAL Cars opens on Fourth Street Good Time Tap Room opens on Fourth And now the Tidbits
Fresh tea brews, hot and iced, are available at The Spice & Tea Exchange tea bar and retail kiosk at the entry of The Plaza Shops at 210 Sherman Ave.
It offers a tea selection of blacks, greens, oolongs, mates and herbal varieties from around the world. Also available are sugars, salts, grinder specialties, spices, herbs and custom blends made at the main store in Riverstone. Blends are for pasta, fish, meats, veggies and regional favorites.
Owners Judy and Bill McAfee have the downtown store open 10 a.m. to 6 p.m. Monday through Saturday and 11 a.m. to 5 p.m. Sunday. Phone 208-930-1009. Check www.spiceandtea.com.
With quality standards of expertise and excellence, Atlas Building Group is active in a new office on North Beebe Boulevard, off Main Street in Riverstone.
Owners Nick Forsberg and Kenny Debaene offer new ideas and technology with a modern flair and high-end finishes with preferred sub-contractors. They're assisted by Kristin Williams and Todd Best.
Hours are 8 a.m. to 6 p.m. daily. Phone 208-818-7941. Check www.AtlasBuildingGroup.com.
With more than 300 vehicles in stock and a company sales history of more than 40,000 vehicles, CAL Cars has opened at 1818 N. Fourth St.
Offering honesty, hard work and diligence, the prices are negotiable but the buyer's satisfaction is not. Every vehicle sale includes a 30-day, 1,000-mile warranty safety inspection, a complimentary two-year service maintenance and a three-day exchange.
General Manager George Lawrence IV is assisted by Cory Moore, Mike Bing, Tim Wheeler and Daniel Harms. Hours are 9 a.m. to 7 p.m. Monday through Saturday and 11 a.m. to 5 p.m. Sunday.
Phone 208-667-4563. Check www.calcars.com.
With beers, wine and hard tea, Good Time Tap Room has opened at 2171 N. Fourth St. Located behind the Syringa Restaurant north of Spruce Street, the building previously was Slate Creek Brewery.
Owners Matt Price and Darren Dillon offer high tables, bar seating, a side room and outdoor seating, with their products also available "to go."
Four TVs are included. Hours are 3 to 8 p.m. Tuesday through Saturday.
• The Coeur d'Alene Flea Market will be at The Roosevelt Inn at 105 E. Wallace Ave. 10 a.m. to 3 p.m. the last Sunday of every month through October. It will have local vendors, food and live music. Check www.cdaflea.com.
• Voltage Studios will be at 9551 Government Way.
• Northwest Taps will be a permanent structure in the food court off Prairie Avenue.
• Cookie Crumble will be in the Costco Plaza area at 3524 Government Way.
• Emerge is opening at 119 N. Second St.
• Milk & Honey Coffee is "coming soon" to Mullan and Cecil in Post Falls.
• Ricardo's Baja Tacos will be at 801 W. Seltice in Post Falls.
• Sweet Treats Frozen Yogurt will be at 3276 W. Prairie.
• Izzy's Comfort Kitchen will be where 10-6 Eatery was at 726 N. Fourth St.
• Idaho Occupational Medicine Group (CdA Spine & Sports) with Dr. Michael Ludwig will be at 1839 Government Way.
• The Antique Mall has closed on Government Way behind the Broken Egg Cafe.
• A new UPS distribution center is under construction at 192 N. Beck Road in Post Falls.
• The Rokko's teriyaki eatery has left Riverstone and will be where San Francisco Sourdough was downtown.
• Solder & Stone Jewelry is moving in Hayden.
• A new commercial building is under construction at 6040 Government Way.
• Edward Jones Investments will have a new office in Hayden.
• 108 North is under construction connected to the Moose Lounge downtown.
• A "Coming Soon" sign is with an "India House" sign at 740 N. Cecil Road in Post Falls.
• Watch for Sherman Food Court coming at 1902 E. Sherman Ave.
• Something new is going into 413 Sherman beside the Art Spirit Gallery.
• A 32 Below Frozen Yogurt and Mangia Wood-Fired Pizza will be in The Northern complex northwest of the Ramsey Road-Hanley Avenue intersection.
• Trademark Mechanical is building a new place in Hayden.
• Sweet Pea Imagery and Baby Boutique will open soon in Riverbend Commerce Park (Post Falls).
• A new Roger's Ice Cream & Burgers is under construction on Government Way behind Wells Fargo Bank on Appleway.
• The new Hardwick Hardware is under construction at 3820 E. Mullan in Post Falls.
• JB's Restaurant will reopen on Appleway.
• A Chase Bank is being built in front of Tractor Supply on Neider Avenue.
• A Starbucks Coffee building is under construction kitty-corner from the Kroc at Ramsey and Maria.
• Hmm. Pizzas are round, their boxes are square their slices are triangular.
• Contact Nils Rosdahl at nrosdahl@cdapress.com.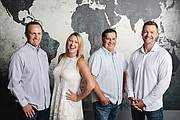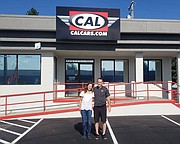 ---