Karen Leigh Fairchild, 66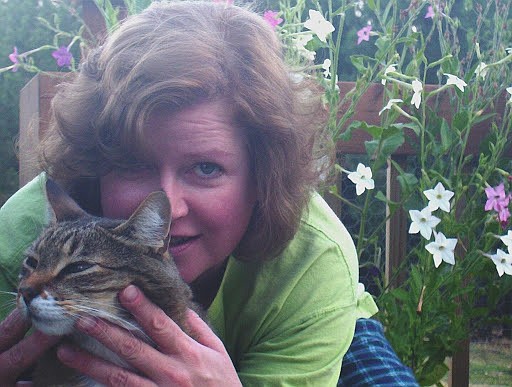 Beloved wife, soulmate, mother (great and grand) and all-around wonderful human being, Karen Fairchild, died suddenly July 25, 2020, after a short illness but peacefully at home. Karen was born in Rockford, Ill., to Ream and Beverly Clapper. She was raised in southern California and moved to Idaho with her young son in the late 1970s.
Karen worked a number of jobs in Coeur d'Alene, including managing a clothing boutique downtown. She met her future husband and love of her life, Les Fairchild, in 1984, and the two were married in 1988. That same year they welcomed a first grandchild. Karen then went on to have a meaningful career as a top-notch legal secretary. She especially enjoyed her years working with Sam Eisman.
Karen loved gardening, cooking, bird-watching and a plethora of pets. In 1994, they sold their house in Coeur d'Alene, moved a few miles south and created Colcannon Farm, a home on 15 acres where they at one time raised goats (Karen made the best goat cheeses) and mini-cows.
Before being sidelined with some physical disabilities, she loved hosting large, family gatherings, as well as house parties for friends and neighbors where everyone got to sample her delicious cooking. She didn't let her disabilities get her down and was always more concerned for the welfare of others. Her mantra: "Kindness and Integrity" ... words she always lived by.
Karen is survived by her husband, Les Fairchild of Worley, Idaho; her son and daughter-in-law, Ray and Marnie Lutz of Yellow Pine, Idaho; grandchildren, Jenell "Nellie" Daniel, Ron Michel Blessinger of Boise, and Zachary Lutz of Post Falls; great-grandchildren, Brayden, Audrina and Alex Daniel, and Ella and Miracle Rose Blessinger; sisters, Kathryn Guthknecht of Mar Vista, Calif.; Kristi Jeffcoat of Coeur d'Alene and numerous nieces and nephews of spots and places.
No services are planned, though at some future date a celebration of life gathering will be held. As per her wish, her ashes will be sprinkled on her many beautiful gardens. Those who wish to honor Karen's memory, please feel free to make a donation in her name to one of her many charities: The Humane Society, The Nature Conservancy, National Wildlife Federation or Audubon.
---