In it until the end ... Bayley misses cut in first PGA Tour start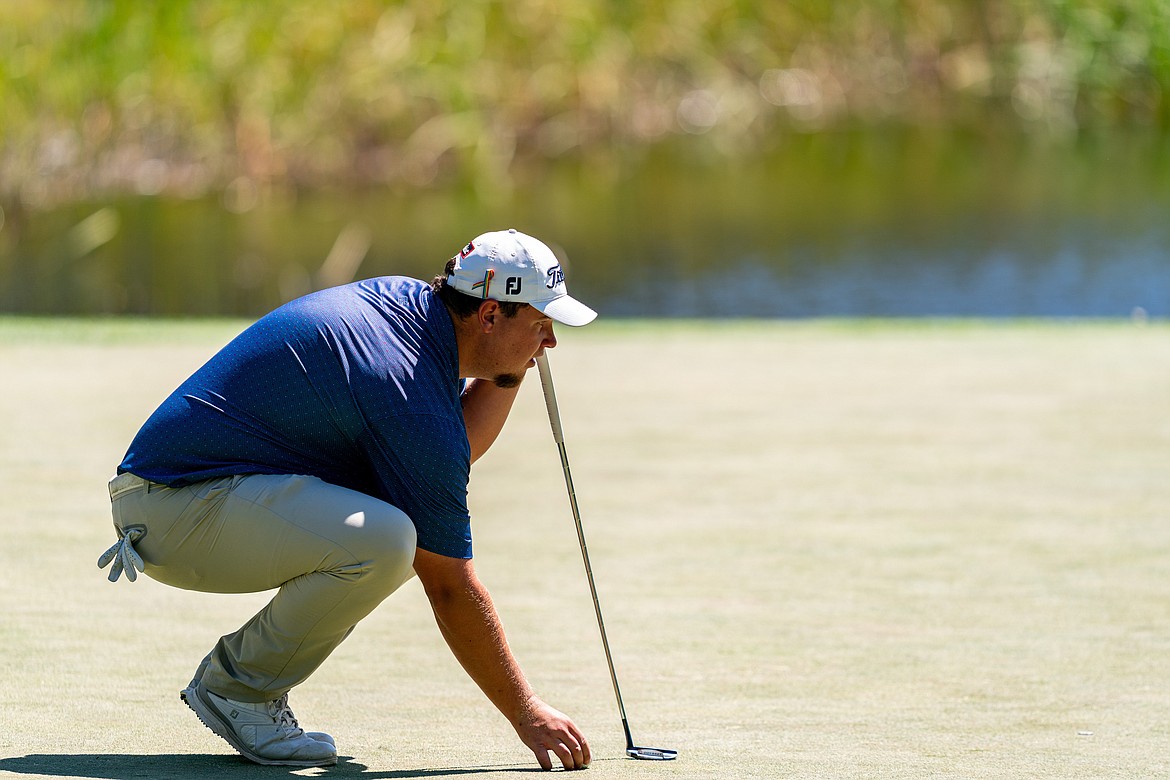 Lakeland High product Derek Bayley measures a putt in the PGA Tour's Barracuda Championship in Truckee, Calif., on Thursday.
ANDREW WEAVERS/USA TODAY Sports Images
Bayley misses cut in first PGA Tour start
TRUCKEE, Calif. — After 31 holes, Lakeland High product Derek Bayley put himself right in the mix for a weekend stay in his first PGA Tour appearance at the Barracuda Championship at Old Greenwood on Friday.
A double bogey on the 14th hole of his round Friday has him going back to the drawing board.
Bayley finished the second round with a +5, which at the time of completing the round, was Stableford Scoring cut line. By the time the tournament finished on Friday, the cut line was +6.
"I had an idea when I finished it was going to be close, but it wasn't on my mind going into the 13th hole (Friday)," Bayley said in a phone interview. "It didn't cross my mind until after the 14th that I was that close."
In Stableford Scoring, players get five points for an eagle, two points for a birdie, 0 points for par, -1 for bogey and -3 for double bogey or more.
On Friday, Bayley had four birdies — seven total, 10 pars — 22 total, three bogeys, six total and 1 double bogey in the tournament.
"The 13th to 18th is the toughest stretch on the golf course," Bayley said. "I had an idea I'd have to finish strong. I was in a position to get into contention and right where I wanted to be going into 12 and 13. It was pretty disappointing to finish the way I did. It's a learning experience for sure, but it definitely stings. It's pretty disappointing."
Kyle Stanley, who played in The Showcase golf exhibition at the Coeur d'Alene Resort in 2014, had another eagle in a 14-point round to take the lead into the weekend.
Stanley had a 22-point total for a two-stroke lead over Matthias Schwab, Robert Streb and Branden Grace.
Bayley finished the round with 12 pars, three birdies and three bogeys.
"I was pretty surprised with how I did on Thursday," Bayley said. "I put in some good mental preparation this week. I just didn't have my 'A' game, especially on those last eight holes. I thought I did a good job of staying in the moment and staying in the tournament. I was right there, and working my way up. It's unfortunate to have that on 14. That kind of killed me."
---