County decides against property tax increase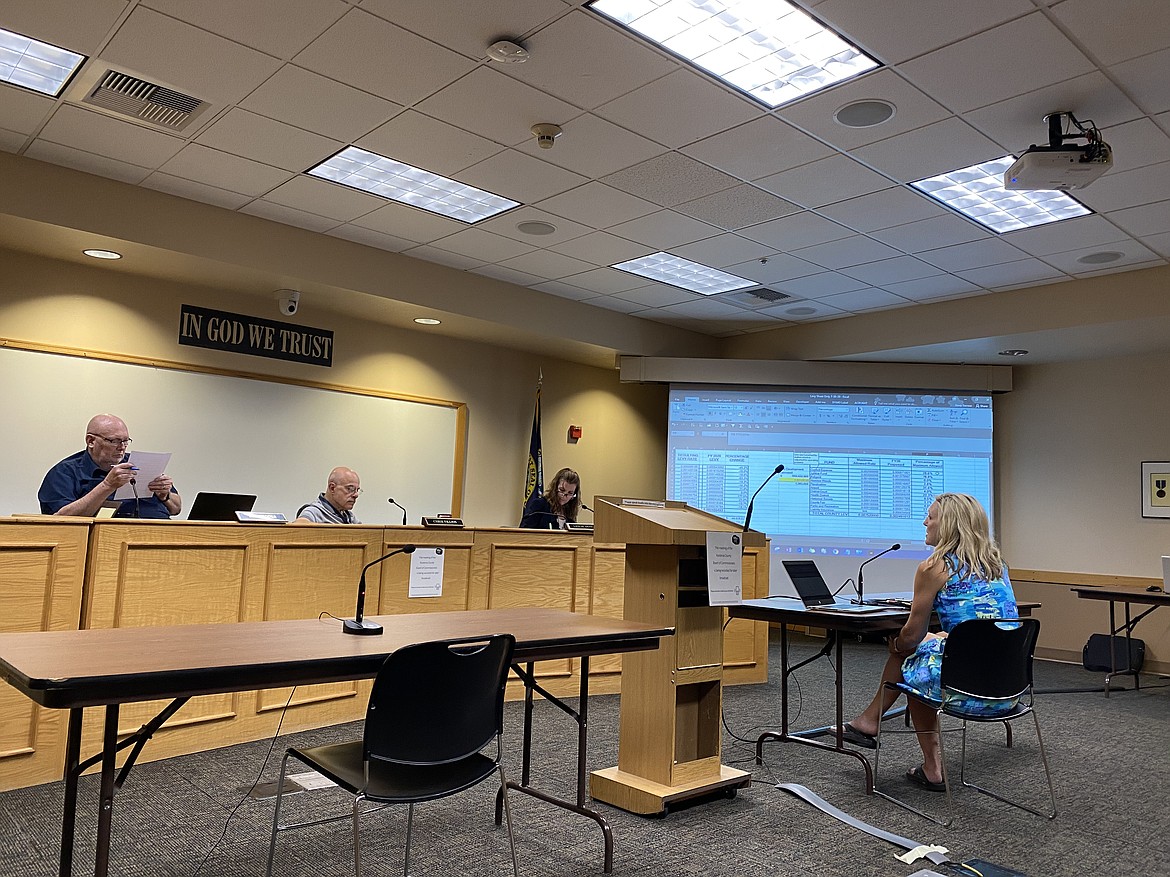 Kootenai County Commissioners tentatively set the bugdet in a Friday business meeting. From left: Commissioner Bill Brooks, Commissioner Chris Fillios, Commissioner Leslie Duncan, Kootenai County Finance Director Dena Darrow. (MADISON HARDY/Press)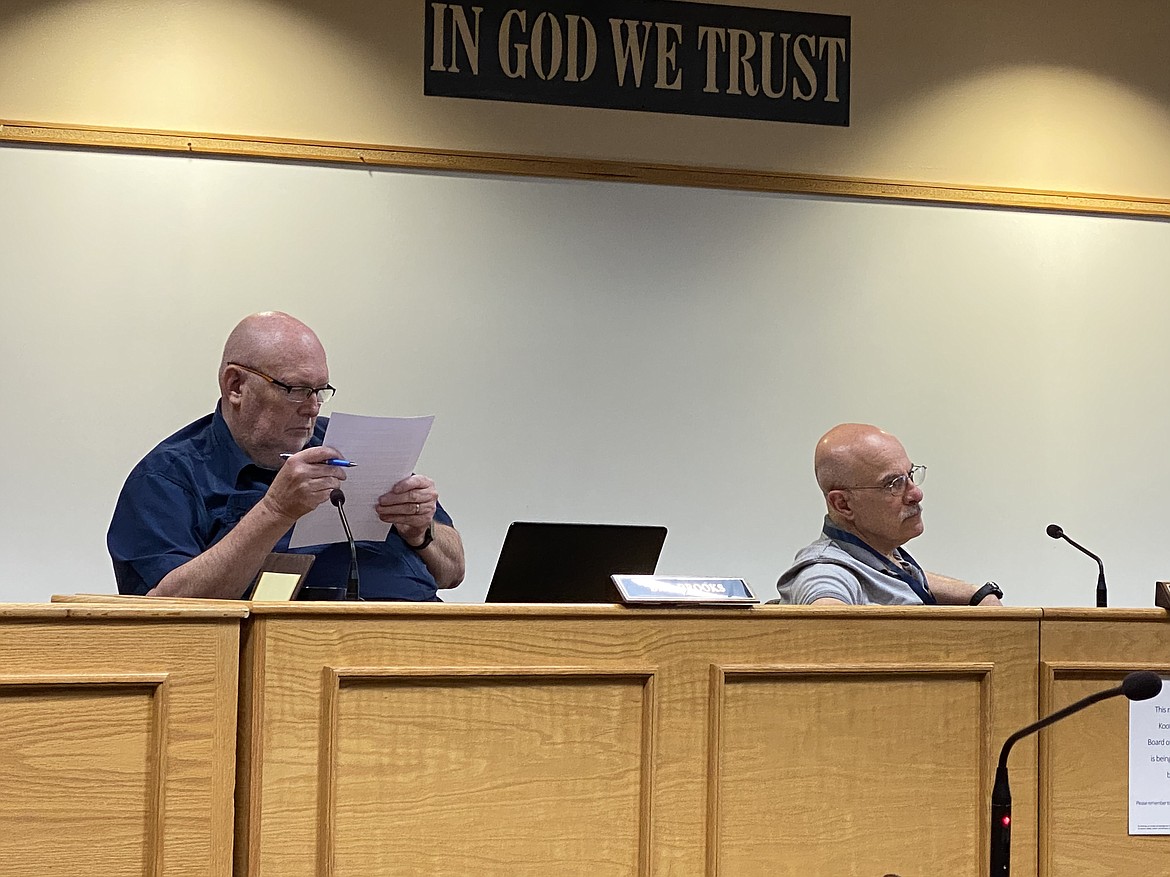 Kootenai County Commissioners tentatively set the bugdet in a Friday business meeting. From left: Commissioner Bill Brooks and Commissioner Chris Fillios. (MADISON HARDY/Press)
Previous
Next
by
MADISON HARDY
Staff Writer
|
August 1, 2020 1:00 AM
Will hold public hearing on budget Aug. 26
The Kootenai County commissioners tentatively set the $98,989,569 fiscal year 2020-21 budget in a unanimous vote during Friday's business meeting.
A public hearing on the budget will take place Aug. 26 in the Kootenai County Government Building. A version of the budget will be published in the Press within the coming weeks.
Despite county growth of 12%, the budget decreased by more than $2 million from the previous fiscal year's budget of $101,598,129.
"Circumstances outside us forced us to be very frugal and get down to the bone here and we are," Kootenai County Commissioner Bill Brooks said. "The various department heads really understood loud and clear this was going to be an austerity year, that we have a potential crisis and that we're going to be as frugal as we can."
Because of COVID-19 financial struggles, county auditors and commissioners decided to only add new property growth rather than the 3% property tax increase. Right now, the county's new construction value for 2020 is estimated at $557,841,365. New growth will supplement the 2020-21 budget by $1,388,184.
According to Kootenai County finance director Dena Darrow, the estimated county market value is up to $22,515,062,038 this year.
After deciding to not take an increase in property taxes, the 3% — $1,497,799 — will be added to the county's foregone balance. The forgone balance is $10,603,738, which county commissioners can tap as needed.
A 2019 wage study by the county determined its employees were being paid almost 20% below the market of Kootenai's neighboring municipal governments like Spokane and Rathdrum.
"Over the years, and I do mean years, much of that [foregone] fund balance was built because prior boards had under-forecasted revenue and over-forecasted expenses," Kootenai County Commissioner Chris Fillios said. "That balance was built to a large degree on the backs of employees."
After giving out partial increases last year, the county budgeted $110,602 in fiscal year 2021 to fully implement a wage study. Officials also are adding three levels of cost-of-living adjustments for elected officials, sworn officials, general payment plan employees and solid waste management workers.
Elected officials will see a 2% COLA increase, increasing county commissioners' salaries from $75,044 to $76,544. Sworn officials are budgeted for a 1.8% gain, bumping a seasoned sheriff's office patrol officer from $74,464 to $75,804. General pay plan employees like certified emergency communications operators' yearly incomes could increase from $55,850 to $56,967.
"People were not paid appropriately for what they do, and we have to have good people in these positions," Brooks said. "When we have good people, the citizens get good service. That's what we want, and we want them to stay."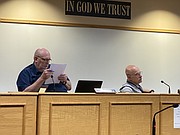 ---