Cd'A Schools survey: Let's get back to the classroom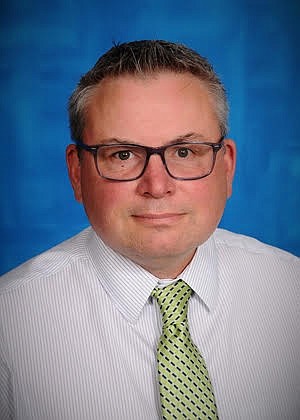 by
DEVIN WEEKS
Staff Writer
|
August 1, 2020 1:08 AM
Results, reopening plans to be reviewed at board meeting Monday
The Coeur d'Alene School District on Thursday released results from the "Back to School" survey conducted between July 10 and 24.
The district received more than 6,600 responses from parents, staff and students in middle and high schools.
"We were overwhelmed with the level of response," Coeur d'Alene School District spokesman Scott Maben said Friday. "We feel like we're really tapping into the voice of our community with this survey."
About 63% of staff members, 45% of parents and just more than 39% of students strongly opposed the idea of going back full time with no consideration to social distancing, face coverings or schedule changes to reduce the risk of virus exposure.
More than 40% of parents strongly support students going back full time with reasonable safety measures to ensure that happens. Only about 13% of parents strongly opposed. More than 83% of parents said they plan to keep their kids enrolled in the Coeur d'Alene School District this year with only 1% saying they do not plan to keep their children enrolled.
"It's clear that most everyone wants to see us be able to be back in our classrooms this fall," Maben said.
Just more than 31% of students and close to 41% of parents strongly opposed a half-day rotation option, where one group of students would receive in-person instruction in the morning and the other group would receive in-person instruction in the afternoon. Teachers were fairly split, with about 22% in strong support of it, close to 24% strongly opposing and nearly 28% somewhat supporting this option.
Comments in the surveys also revealed mixed feelings about how reopening should go.
"I believe that this corona is way too far out of proportion," one student wrote. "I am not going to wear a face mask. You will not take my temperature. If we do any other social distancing I think it should be half days. Instruct in the mornings and afternoons. I believe that school is important but I do not think that wearing a mask is important. If somebody has a real health concern or a compromised immune system they can take more precautions."
Another student commented that while education is replaceable, the lives of students, teachers, staff and family members are not.
"I will not attend school in person if face masks and some sort of social distancing practices are not mandated," the student wrote. "I have multiple immunocompromised family members and I will not endanger them by going to school if proper safety precautions are not followed. Please consider the lives of students, teachers, school staff and their families above a student's education."
One parent commented that elementary students "need to see their teachers at least a few hours every day."
"I'd much rather they have a half day every day," the parent submitted. "My middle school kids would be fine with every other day or week if needed."
Staff and teachers voiced concerns ranging from protecting those who are vulnerable during in-person instruction to what to do about substitutes when teachers are in quarantine.
"The risk is too high for students and staff to be in classrooms together," one staff member commented. "I have children with medical issues and would not feel safe going back into the classroom. Schools should not be in session because some parents need free day care. My health and children's health should not be jeopardized because another parent doesn't want to pay for child care."
The Post Falls School District decided this week to start in-person instruction on Sept. 8 in the "yellow" stage, which will have students in class five days a week with social distancing and safety measures in place. If Kootenai County experiences an increase in COVID cases, the plans allow the district to move into "orange," which entails a hybrid schedule where students would work from home part time.
Lakeland Joint School District released its fall reopening plan overview on Tuesday, which outlines a green, yellow, orange and red protocol that will allow flexibility and consistency as it navigates day-to-day operations, as well as what to do if a student tests positive for the virus. Visit www.sd272.org for details.
The Coeur d'Alene School District School Board will review plans for reopening during a meeting at 5 p.m. Monday in the Midtown Meeting Center, 1505 N. Fifth St., Coeur d'Alene. Public comment will be welcome. Send comments to clerk of the board Lynn Towne at ltowne@cdaschools.org to submit online.
See Coeur d'Alene's "Back to School" survey results: www.cdaschools.org
---