2020 CANDIDATE QUESTIONNAIRE: Russell McLain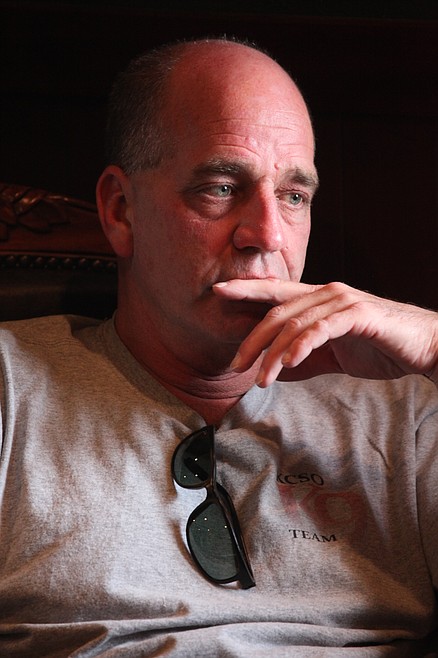 NAME: Russell Mclain
RUNNING FOR: Legislative District 2
CITY OF RESIDENCE:
DATE OF BIRTH: 1-20-1965
EDUCATIONAL BACKGROUND:
MILITARY EXPERIENCE:
EXPERIENCE IN ELECTED OR APPOINTED OFFICES:
I've ran for the board of county commissioners two times
Once against bob Bingham as an independent candidate and once against Lesley Duncan. There's lots of things that can be accomplished not being elected. Examples the Coeur da lene school district will roll out a rotc program this next coming school year with many people involved in this start up. None were elected. Well the school board members have a big part in this.
YEARS AS IDAHO RESIDENT: Fifty some years
FAMILY: one daughter Nicole Mclain staff Sargent United States Air Force
And a future son in-law
HOBBIES: I like spending my free time helping old folks
WHY ARE YOU RUNNING FOR OFFICE?
I ran hard against bob Bingham I didn't try hard against Lesley Duncan but in both cases high quality people were more then willing to teach me.
WHAT DO YOU SEE AS THREE OF THE BIGGEST ISSUES YOU'LL FACE?
First off Un funded mandates the state has its own way of taking our money and giving us the bill for it. Second education funding. The state put our schools on sells tax again the state took our money and left us the bill levies and bonds, we have three local mayors working hard for economical development and not getting the support they need from our local representatives, I've sat in on business meeting it's very disappointing hearing what other states think of us. We are paying good money to educate our kids just for them to be another states work force.
growth and all the problems associate with it.
Growth and all the problems associate with it. Environment. The lack of living wage jobs.
IF ELECTED, WHAT STEPS WILL YOU TAKE TO RESOLVE THESE ISSUES?
Impact fees. To help with the overwhelming costs of growth. I don't know how to protect open spaces. That takes people that want to live in a clean place. It's time to shine a good lite on our schools and teachers. An ap coarse is an ap coarse parents just have want it. It's there and paid for.
WHAT SPECIFIC SKILLS OR EXPERIENCE QUALIFY YOU FOR THIS JOB?
No specific skills can qualify for this position. You just have too be willing to listen and learn.
WHY SHOULD VOTERS ELECT YOU, RATHER THAN AN OPPONENT?
Well I'm a life long republican, not a extreme right wing nut case. They have had there chance and have failed miserably. In every way. Idaho has been very good to me and Nicole. In short I want my Idaho back.
---