2020 CANDIDATE QUESTIONNAIRE: Vito Barbieri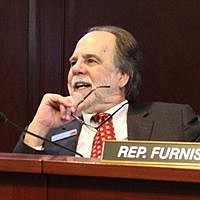 NAME: Vito Barbieri
RUNNING FOR: State Rep. District 2
CITY OF RESIDENCE: Dalton Gardens
DATE OF BIRTH: 10-22-51
EDUCATIONAL BACKGROUND: B.S. and Juris Doctorate: Law
MILITARY EXPERIENCE: None
EXPERIENCE IN ELECTED OR APPOINTED OFFICES: 10 years serving as State Representative in Idaho
YEARS AS IDAHO RESIDENT: 16
FAMILY: Wife, Joy. Three grown children. One grandson
HOBBIES: Guitar, Collecting, recording vinyl to digital
WHY ARE YOU RUNNING FOR OFFICE?
It is now my responsibility to continue serving District 2, given my understanding of the legislative system, procedures and, most importantly, the relationships with others serving their districts.
The most important issues now facing Idaho include rebuilding an economy on its way into recession, if not depression. Included therein are reduced taxes, stopping the incessant tax shifts (in the name of tax relief), and growing state bureaucratic power.
Still, social issues such as the increased suicide risks and pro-life concerns, moving forward, must continue to be pressed.
I want to continue representing in Boise the conservative Christian world view shared by many in North Idaho. It is now my job.
And thanks to everyone for the continued opportunity to serve Idaho!
WHAT DO YOU SEE AS THREE OF THE BIGGEST ISSUES YOU'LL FACE?
Taxes, governmental overreach, and pro-life legislation.
IF ELECTED, WHAT STEPS WILL YOU TAKE TO RESOLVE THESE ISSUES?
Continued work reaching consensus with other legislators.
WHAT SPECIFIC SKILLS OR EXPERIENCE QUALIFY YOU FOR THIS JOB?
Practiced law for 20 years, represented North Idaho in the state legislature for the last 10 years.
WHY SHOULD VOTERS ELECT YOU, RATHER THAN AN OPPONENT?
Experience and staying in tune with the conservative North.
---