2020 CANDIDATE QUESTIONNAIRE: Greg Delavan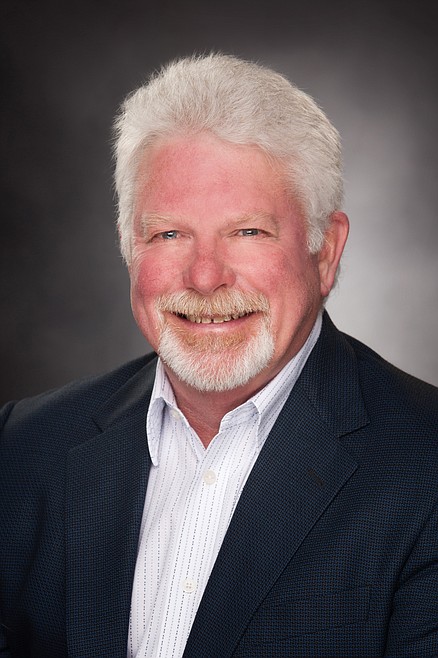 NAME: Greg Delavan
RUNNING FOR: Kootenai County Commissioner, District 2
CITY OF RESIDENCE: Rural Kootenai County/CDA
DATE OF BIRTH: 08/07/1953
EDUCATIONAL BACKGROUND:
CDA High School
Hospital Corpsman/USN School of Pharmacy Technique-George Washington University
EWU, BA in Hospital Administration, BA in Public Administration
EWU- MBA Finance & Marketing
MILITARY EXPERIENCE: USN 1972-1976
EXPERIENCE IN ELECTED OR APPOINTED OFFICES:
CDA Airport Director 22yrs.
CDA Lakeshore Property Owners Assn. BOD/President
Idaho Airport Managers Assn. President
Idaho Governor's 911 Safety/Security Task Force
National Academy of Science-Committee to write the Book on Airport Management
Founding Board Member for Boys & Girls Club of Kootenai County
Numerous local boards
YEARS AS IDAHO RESIDENT: 1953-present with some gaps for military and work projects
Idaho property owner since 1974
FAMILY:
Married to Ellen Delavan for 36+ yrs
2 Children Jesse & Michaela
4th Generation Kootenai County
HOBBIES: Aviation-Private Pilot, Hunting, Fishing, Boating, Rowing, Camping, Snow skiing, Water Skiing
WHY ARE YOU RUNNING FOR OFFICE?
As a Kootenai County native who had to move away I have a special place in my heart for North Idaho. I'm proud of my multi-generational connection to our beautiful area and I want to do my best to preserve and protect it while keeping a vibrant economy.
We need historical perspective on the issues or we risk loosing our unique identity and damaging the characteristics that make North Idaho great. I'm concerned that without the knowledge that comes from experience we will make the same mistakes that previous commissioners have made. As Airport Director I worked with over twenty Kootenai County Commissioners, some good some not so good, and most said the same kind of things about cutting taxes, growing responsibly, etc. but few knew how to do it.
A very active Airport Advisory Board hired me in 1994 to manage, develop and protect the struggling CDA Airport for the citizens of Kootenai County. The CDA Airport is the only Kootenai County transportation entity with the goal of self-sufficiency rather than relying on taxes. The business model of controlling expenses while enhancing revenues through leasing property and reasonable user fees was successful. Under my guidance and with the partnership of the Airport Advisory Board the CDA Airport became the economic powerhouse it is today. Several hundred good jobs and an estimated $150million+ annual economic benefit for Kootenai County are the direct result of that partnership. Some Kootenai County BOCC were very helpful others were not.
We need commissioners that know how to get things done for the benefit of all of the citizens of Kootenai County.
I've been asked to serve Kootenai County again.
WHAT DO YOU SEE AS THREE OF THE BIGGEST ISSUES YOU'LL FACE?
Property taxes have become an out of control burden for many of us especially the elderly and long time residents that may have the kind of property that has become so highly valued lately. County Commissioners have not done enough to keep the budget in check.
Protecting our abundant natural resources. The waterfront property owners have the greatest investment in preserving and protecting our beautiful lakes and rivers. Yet, some of them us need more education and enforcement to make sure that we are good stewards of our environment.
We need to protect our rural areas and support our rural lifestyle.
It's a delicate balance between prudent planning and development to accommodate the growing population while preserving the rights of property owners.
IF ELECTED, WHAT STEPS WILL YOU TAKE TO RESOLVE THESE ISSUES?
I will focus on cost efficiencies in an effort to save budget needs in an effort to keep the total Kootenai County budget in check. My many years of experience with writing budgets as well as hearing other departments and elected officials budget requests will help me analyze the needs vs. wants that surface each year.
I will focus on the science to protect our abundant water resources and I will continue to work with the various state and federal agencies along with the other northern counties to guide and enforce reasonable rules and regulations. I am gratified that Gov. Little has chosen to engage additional studies to verify our needs and solutions.
I will do my best to preserve our rural lifestyle.
Coeur d'Alene, Idaho has been my permanent address all of my life and even though I love CDA and I own property in the city I prefer my rural lifestyle.
WHAT SPECIFIC SKILLS OR EXPERIENCE QUALIFY YOU FOR THIS JOB?
I would likely be the best-qualified commissioner ever elected because I have the education, experience and historical knowledge to know the job and hit the ground running. I've been to hundreds of BOCC meetings, management meetings, public meetings, budget meetings and hearings so I know how to work with the system.
I know how to recognize opportunity and manage projects.
There was a time when Kootenai County elected officials and department heads did not work well together and would barely speak to one another. Some of us could see how working together could benefit or county for the greater good. For example, the KC Landfill needed to cap some of the completed landfill areas, which would be expensive. I learned of this need and suggested that some of the extra topsoil from the Airport projects could be useful. We capped the landfill area that it is now Thorco Field on Ramsey Rd., saving hundreds of thousands of dollars in the process. Commissioners Compton, Panabaker, and McDonald came to appreciate that kind of approach to problem solving so that became just one of many successful mutual aid projects. We began to share personnel and equipment when needed and did the same with outside agencies when it was mutually beneficial for others. Through the years we worked with City of Hayden, City of CDA and most Hwy. Districts to name a few.
WHY SHOULD VOTERS ELECT YOU, RATHER THAN AN OPPONENT?
I'm a dedicated public servant not a politician. I expect this to be my only term.
As a multi-generational Kootenai native who had to move away a couple of times I have a special love and understanding of our community. I bought my first home in Kootenai County as a young single man while still away with the Navy because I've always known that this is home. My rural upbringing instilled a different set of conservative values in me that I would not have if I had come from a city. My goal is to preserve our North Idaho lifestyle for my children and many generations to come.
We don't seem to have the collaborative, mutually beneficial relationships now that we should. When we are faced with crises from natural disasters, wild fires, ice storms, floods, terrorism or even health care we need to know where resources are and how to work together. I spent years representing Kootenai County with the Basin Commission/EPA clean-up, 9/11 Terrorist Attack, Ice Storm, Avista Relicensing of the Dam and River systems, Bayview Fires, Bayview Rock Slide, Cataldo and CDA Lake flood FEMA response, flooding at the Hayden Lake spillway and Cascadia Rising disaster preparedness training.
We helped clean up the City of Hayden after Ice Storm because they needed help so we volunteered men and equipment to clear the streets of trees, power lines etc. I was the KC Facilities Director when we had three floods in the late 1990's and performed the FEMA flood review of CDA Lake the year we had to restrict traffic with the "No Wake on The Lake" emergency ordinance to prevent the waves from breaking through patio doors and into homes because the water was so high.
I know what to do to preserve and protect Kootenai County and I know how to get things done.
---