Let there be light - and lots of votes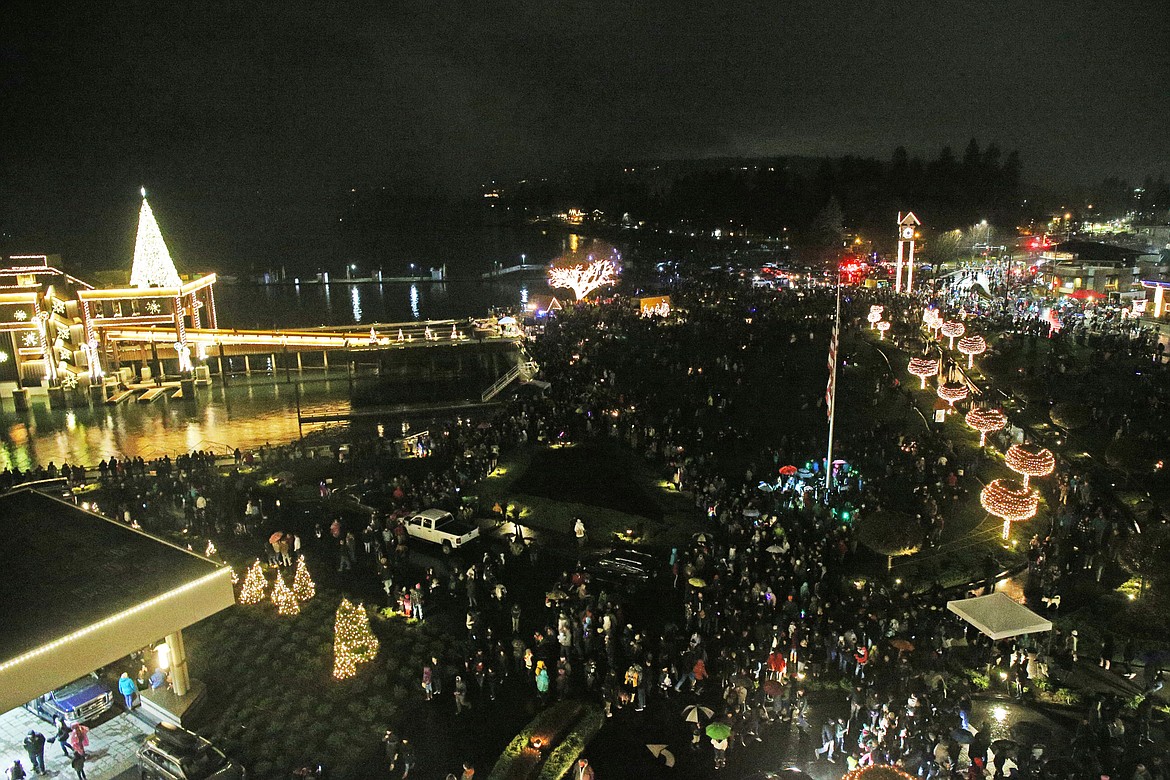 LOREN BENOIT/Press file Thousands of people gather at The Coeur d'Alene Resort lawn to watch holiday lights turn on during the 32nd annual Coeur d'Alene Resort Holiday Light Show last year.
by
Kaye Thornbrugh Staff Writer
|
November 22, 2019 12:00 AM
It's time to shine, North Idaho.
USA Today has nominated The Coeur d'Alene Resort Holiday Light Show for the nation's best and brightest holiday lights display.
Editors and experts from USA Today searched throughout the country for the most impressive displays, finding them in places like Florida, Tennessee, Alaska — and, of course, Idaho.
Only 20 light shows earned a spot on the list. Now it's time for readers to choose their favorite.
The Resort's display is already tradition in North Idaho. In fact, the light show's opening ceremony will kick off the holiday season on Friday, Nov. 29.
Festivities will begin with a parade along Sherman Avenue at 5 p.m. Then the public will gather along the lakefront to sing Christmas carols and marvel at a fireworks display set to the music of Mannheim Steamroller.
This isn't The Resort's first brush with national acclaim. Last year, the light show was the fifth-place winner in the USA Today contest.
In 2016, The Resort earned a spot on the "10 Underrated Places with Fantastic Holiday Celebrations" list, as seen on Yahoo News, US News and other outlets. The holiday light show and The Resort also landed a spot on USA Today's "Top Holiday Hotels" in 2015.
Can The Resort shine brighter in the rankings this year? That's for the people to decide.
Voting is open now. To vote for The Coeur d'Alene Resort Holiday Light Show, visit: www.10best.com/awards/travel/best-public-holiday-lights-display-2019/
Readers can vote once per day — and since every vote counts, be sure to share the USA Today contest with friends and family.
Polls close at 9 a.m. on Monday, Dec. 2.
The winning displays will be announced on 10Best.com on Friday, Dec. 13.
Recent Headlines
---