Elder abuse: A big ugly secret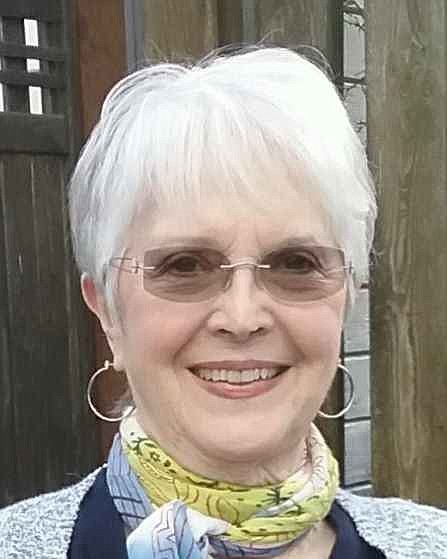 Here's a statistic that'll chill your bones. It's estimated that one in 10 Americans age 60 and older has been the victim of elder abuse. It's difficult to get an accurate count because only about one in 14 cases is reported. The extent of the problem is kept a big ugly secret … by the perpetrators who don't want to be found out and by the victims who can't or won't tell.
Abuse is the intentional or negligent infliction of physical pain, or physical or mental injury. It happens right under our noses, behind closed doors. It happens right here in Idaho, right here in our city and, maybe, right in your neighborhood. Perpetrators are good at hiding their actions and victims are often unable or afraid to tell.
Home is the place where we should feel safe and secure, where people we trust and love care about us. But that isn't always true. Older adults often become more vulnerable as they age and may become targets for physical and psychological abuse, neglect or financial exploitation.
Most elder abuse occurs at home, most victims are women, and most abusers are family members. The abuser is rarely a stranger, but more likely a spouse, son, daughter, grandchild, other family member or care giver, and usually someone the elder knows, trusts and depends on.
You might think that the effects of physical abuse would be obvious, but a twisted arm may leave no mark or a purple bruise can be hidden under clothing. Besides, it's assumed, and sometimes true, that an elderly person's bruises are from a fall or because of thin aging skin. A person being denied food may be assumed to have ailments that cause weight loss.
Why don't the abused victims tell? Many victims won't admit to being abused because it could get a loved one in trouble or end an important relationship. If an abuser is found guilty, what happens to the vulnerable elder? Some victims may feel shame and even blame themselves. They may be afraid of not being believed and of retaliation from the abuser. Some victims with dementia may not be able to speak out or understand what's happening.
Some physical abuse leaves obvious marks … black eyes, bruises, broken bones, skin tears or open wounds. The abuser may be verbally aggressive, demeaning, critical, and threatening, causing psychological damage. A neglected elder can end up with bed sores, poor hygiene, malnutrition and stress-related symptoms.
Elder abuse is sometimes blamed on care-giving stress. For sure, care giving is stressful and difficult, but stress doesn't inevitably lead to abuse. Care giving is a loving thing to do and thousands across the country are taking excellent care of loved ones, even though it can be stressful. Abuse is about anger, power and control.
How do the abusers hide from discovery? They might always be in the room when someone visits, or have signals that warn the victims of consequences if they tell. The caregiver may refuse to allow visitors, or cut off or monitor all outside contact.
There are signs to watch for in the victim such as a sudden change in behavior, poor personal hygiene, unsanitary conditions, loss of mobility, unexplained injuries, malnutrition, distancing from friends and family, seclusion, depression, self-neglect, or secretive behavior.
What can you do? Keep in touch with the elders you know, visit, and keep your eyes open for questionable conditions. If you suspect someone is in immediate and potentially life-threatening danger, call the police and follow with a call to Adult Protective Services. If you suspect elder abuse but do not believe it's immediately life threatening, you can make a report (even anonymously) to Adult Protective Services at the Area Agency on Aging, 208-667-3179.
•••
Jan Noyes is a Long Term Care Ombudsman with the Area Agency on Aging of North Idaho.
Recent Headlines
---