Lori on the lam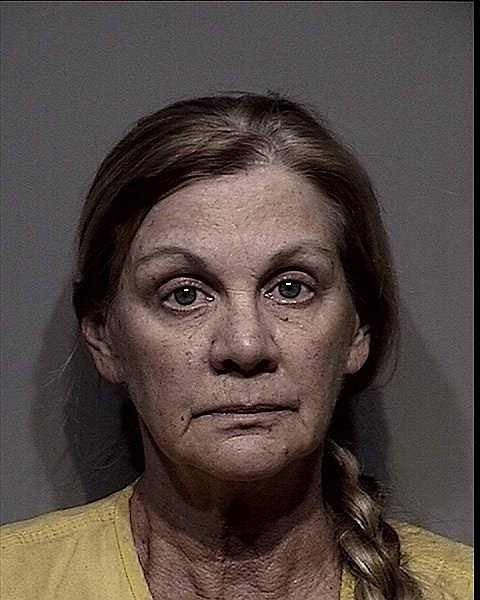 By RALPH BARTHOLDT
Staff Writer
A $500,000 bench warrant was issued Friday for the arrest of Laurcene B. "Lori" Isenberg, accused of embezzling money from a Coeur d'Alene nonprofit, after the 64-year-old failed for a second time to appear at her arraignment in Coeur d'Alene.
First District Judge Scott Wayman ordered the bench warrant for Isenberg, who will forfeit the $75,000 bond she paid to be released from jail in February after she was charged with grand theft.
Isenberg was arrested Feb. 26 and charged with embezzling more than a half million dollars from her former employer, the North Idaho Housing Coalition.
She failed to appear at a Monday hearing, and the court, at the request of attorneys, did not issue a warrant, continuing the arraignment until Friday.
Isenberg's attorney, Erik Smith, told the court Isenberg had been traveling, but he expected her to appear in court this week.
Chris Skinner of Quick Release Bail Bonds said one of Isenberg's daughters co-signed for the initial bail amount, but his company still has an obligation to the court to attempt to find and bring in Isenberg.
"We'll hire bounty hunters to find her," Skinner said.
The last time his company was in contact with Isenberg was last week. He thought she was in Seattle, he said.
"We're not sure where she is," he said. "We kind of rely on the honesty of (clients) and their family."
Isenberg was arrested after her husband, Larry, went missing for weeks and was feared drowned following a boating excursion on Lake Coeur d'Alene with her. Larry Isenberg's body was eventually found floating in the lake. The cause of death has not been released, and Kootenai County is investigating.
Since her release more than two months ago, Isenberg signed over, through quit claim deeds, four Kootenai County properties to her sister in California.
Attorneys for the North Idaho Housing Coalition placed a lien on the properties. The lis pendens that were filed in First District Court tie up the property as part of civil litigation.
Skinner said he is confident Isenberg will be found and returned to Coeur d'Alene.
"They always get caught," he said. "Eventually."
Recent Headlines
---