Political parties huddle on platforms
by
Judd Wilson Staff Writer
|
June 28, 2018 1:00 AM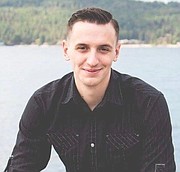 COEUR d'ALENE — They're not waiting for the Fourth of July.
Fireworks are expected when Idaho's Democratic Party and Republican Party hold their respective state conventions today through Saturday.
REPUBLICANS
At Idaho State University's Holt Arena in Pocatello, Republicans from across the Gem State will hear from keynote speaker Lt. Col. Oliver North, USMC (Ret.). The National Rifle Association's incoming president will rally the troops on all things Second Amendment, said Idaho Republican Party Chairman Jonathan Parker.
"There are controversial platform and rules change proposals, and plenty of resolutions to be considered for anybody into that," said Bjorn Handeen, Idaho Republican Party Region 1 chairman. The Coeur d'Alene resident will serve on the redistricting committee, which is tasked with examining the legislative district reapportionment process, alongside former local Reps. Kathy Sims and Phil Hart.
The most important proposals in this year's rules committee have been sponsored by Bonneville County delegates, said Handeen. One would reinstate the "integrity in affiliation" rule, which mandated that candidates declare their support of the party platform, or at least state with what parts of it they disagree, Handeen explained. Another proposal would establish a grievance process for precinct committeemen who believe they've been wronged by their party leadership.
Sixteen resolutions will go before the resolutions committee on topics as wide-ranging as guns in schools, Israel's 70th anniversary, Medicaid expansion, and the confiscation of white South African farmers' homes.
DEMOCRATS
At the College of Idaho's Jewett Auditorium in Caldwell, the pop star-like celebrity status of Rep. Paulette Jordan may overshadow keynote speaker Jason Kander. The former Missouri Secretary of State is running for mayor of Kansas City and has been an outspoken critic of President Donald Trump. Jordan, the party's gubernatorial candidate here at home, is not scheduled to give a speech but will take part in several events.
Shem Hanks, Kootenai County Democratic Party chairman, said his first state convention was in 2016 as a Bernie Sanders delegate. Like in 2016, this year's convention will involve many first-time delegates from Kootenai County, he said.
"It is a great example of the growth we have continued to have as a county party," Hanks said. "As a group, our main goal is to represent Kootenai County to the best of our ability."
Hanks said he expects topics such as family separation, the mental health crisis and Medicaid expansion to come up in discussions. He plans to represent "the need for our Idaho communities to have the right to decide minimum wage for themselves and for Idaho to address the server wage," much as he did at the 2016 convention.
To learn more, go to:
idgop.org/2018-convention
idahodems.org/events/2018-idaho-democratic-convention
Recent Headlines
---