Lori's locked up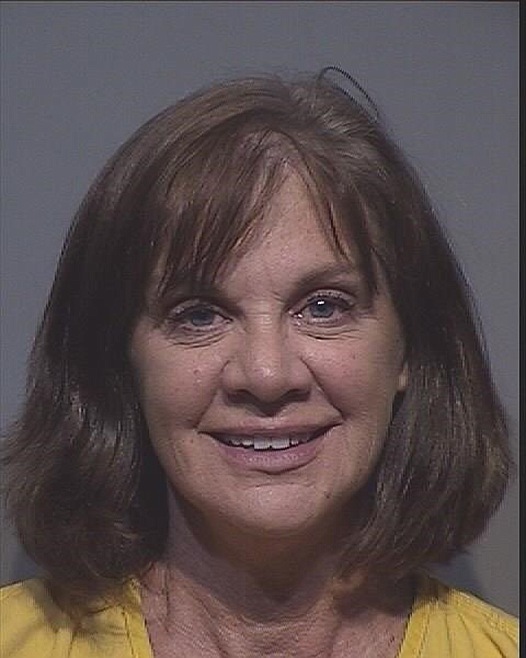 by
Ralph Bartholdt Staff Writer
|
July 27, 2018 1:00 AM
COEUR d'ALENE — After more than four months on the lam, Lori Isenberg turned herself in to authorities late Wednesday in Coeur d'Alene and appeared Thursday in First District Court, where her bond was increased to $500,000. She remained jailed Thursday evening.
Isenberg faces a felony grand theft charge stemming from allegations she embezzled more than a half million dollars from a North Idaho housing nonprofit. She also is under investigation for her role in the death of her husband, Larry, but has not been charged.
Authorities believe Isenberg was hiding out in southern California near the home of her sister, Jamie Devault, of Murrieta.
Isenberg in April signed over through quit claim deeds several Kootenai County properties to Devault, including: Isenberg's home at 10019 W. Bobcat Trail, which was assessed by the county last year at $253,330; a property at 9221 Crabapple Court valued by the county at $190,770; and another property at 7098 W. Majestic Ave. in Rathdrum valued by the county at $190,641.
Devault drove Isenberg to Coeur d'Alene, bail bondsman Chris Skinner of Quick Release Bail Bonds told The Press.
Devault had previously told authorities she was unaware of her sister's whereabouts.
After returning by car to Coeur d'Alene, Isenberg met Wednesday evening with her latest attorney, Jed Nixon, who informed Skinner he would accompany Isenberg to the jail. Skinner's bonding agency had paid the bulk of the original $75,000 bond that allowed Isenberg to be released from jail last spring.
Isenberg was booked into the jail around 11 p.m. Wednesday.
Skinner said he had also returned Wednesday from a trip to southern California, where he had been in contact with Dog the Bounty Hunter. The former reality TV host had shown interest in finding Isenberg.
"We were going to contract with him," Skinner said. "Then her attorney called me."
Skinner said the pressure by investigators, including the FBI, and bounty hunters on family members likely caused the 64-year-old to turn herself in.
Quick Release had until November to find Isenberg before the bond money was forfeited, Skinner said. Authorities and bounty hunters were closing in on Isenberg when she opted to give herself up, he said.
Her latest arraignment before District Judge Scott Wayman has not been set.
Isenberg is accused of stealing hundreds of thousands of dollars from her former employer, The North Idaho Housing Coalition. NIHC uses federal grant money and local donations to buy and refurbish foreclosed properties before selling or renting them as affordable homes.
A Coeur d'Alene police investigation last winter resulted in one charge of felony grand theft. Meanwhile, the Sheriff's Office began investigating the whereabouts of Isenberg's husband, Larry, whose body was found March 1 floating in Lake Coeur d'Alene.
Larry Isenberg, 68, had been missing since a boating excursion with his wife in the early morning hours of Feb. 13. Lori Isenberg told Sheriff's Office investigators that Larry had fallen in the lake and presumably drowned. An autopsy showed he died from an overdose of diphenhydramine, which is sold under several brand names including Benadryl. Diphenhydramine is an antihistamine used to treat allergies. Because it causes drowsiness, it is also used as a sleep aid.
Recent Headlines
---