Movers and Shakers
|
November 2, 2017 12:00 AM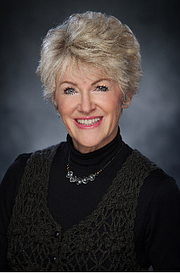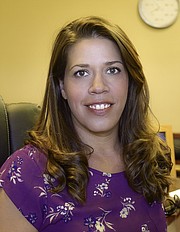 Patano joins bankcda board
Sandy Patano has joined the bankcda board of directors.
Patano has held leadership positions on numerous boards and commissions both locally and statewide. She currently serves on the Board of Pita Pit USA, the Boys and Girls Club of Kootenai County, the North Idaho College Housing Commission, and was recently appointed by Gov. Butch Otter to the Idaho Economic Advisory Council. Previous board experience includes the Idaho Capitol Commission overseeing restoration and expansion of Idaho's Capitol building, completed in 2010; board chairman of Inland Northwest Community Foundation, a $100 million regional foundation serving northern Idaho and eastern Washington; and the Salvation Army Ray and Joan Kroc Advisory Board. Prior to creating her own private consulting firm, Sandy Patano Consulting, LLC, she was employed by the U.S. House and then the U.S. Senate for nearly three decades where she worked in management, public policy and public service.
She is a Rotarian, active in her church, and has been engaged in Republican politics for over four decades.
Patano is married to Dr. Jack Riggs, former lieutenant governor of Idaho and CEO of Pita Pit, USA.
"We are pleased Sandy has joined our board; She will be a great asset as we continue to grow our company and serve the people and business of North Idaho" said Wes Veach, president and CEO. "She is a forward thinker and leader with a rich history in our community"
Headquartered in Coeur d'Alene, bankcda is a business-focused community bank built on personal relationships offering small business banking, and a full line of consumer products. bankcda has total assets of approximately $116 million with three branches in Coeur d'Alene, Hayden, and Kellogg.
Van Wormer joins Architects West
Architects West announced the hiring of Julie Van Wormer as the firm's client development and marketing manager.
Van Wormer will be responsible for business development and long-term relationship management throughout Architects West's market region of Washington, Idaho, Montana and Oregon. Additionally, she will oversee the marketing, communications, and public relations for the firm.
Van Wormer has spent her career working for architects and engineers, including five years with Architects West when the firm had an office in Bellevue, Wash.
Architects West has been serving clients' needs for architectural, landscape architecture/land planning and interior design throughout the Northwest since 1973. The firm is employee-owned and operated.
It takes pride in the positive impact its work has on the people and communities which it serves.
For additional information, contact Kim Homdrom at kimh@architectswest.com or 208-667-9402
Fletcher new Tribe PR director
Jennifer Fletcher has been named the Coeur d'Alene Tribe's Public Relations director.
Fletcher's responsibilities include handling media inquiries regarding tribal affairs.
An enrolled Coeur d'Alene Tribal member, Fletcher has worked for the Tribe's monthly news publication Council Fires for almost 15 years and served as its editor for the last 11 years. In her previous position, she worked with her staff to produce articles and photographs of Tribal and community events to include in the Council Fires along with handling the design and layout of each monthly issue.
"After so many years with Council Fires, I am enthusiastic about the opportunity to serve my Tribe in a different capacity. I look forward to developing productive relationships with our local media outlets and to help the Tribe foster and strengthen the relationships they've worked to develop over the years," Fletcher said.
Prior to working for the Council Fires, Fletcher attended the University of Idaho, from which she holds a Bachelor of Communication degree; she is currently pursuing her Master of Business Administration degree through the University of Idaho's Executive Education program and will graduate in May 2018.
"We are very excited to welcome Jennifer to the Chairman's Office as Public Relations director. Not only does she have the drive, talent and experience to excel in public relations, but she also brings the vital perspective of a Tribal Member who knows the community and its concerns," Legislative Director Tyrel Stevenson said.
Fletcher takes the place of Heather Keen, who served as the Public Relations director prior to accepting a position at the Tribe's Marimn Health in Plummer.
If you have a new, relocated or expanded business, or announcement of events, promotions or awards, The Press wants to let our readers know. Items run Tuesday through Saturday. To get the word on the street about your movers and shakers, email Maureen Dolan at mdolan@cdapress.com.
Recent Headlines
---