Solidifying relations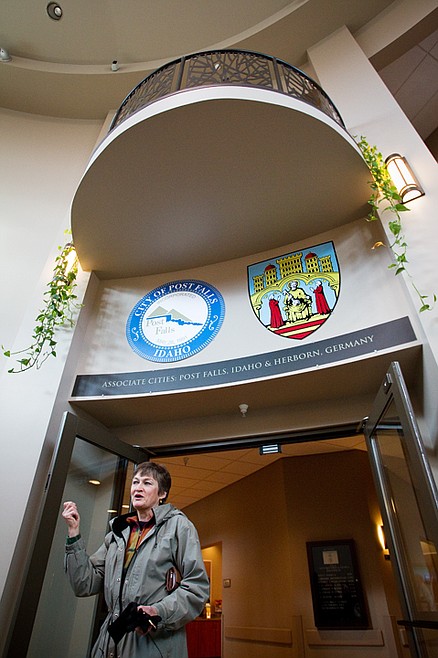 <p>Post Falls historian, Kim Brown, talks about the importance history plays in a community's culture during a dedication ceremony.</p>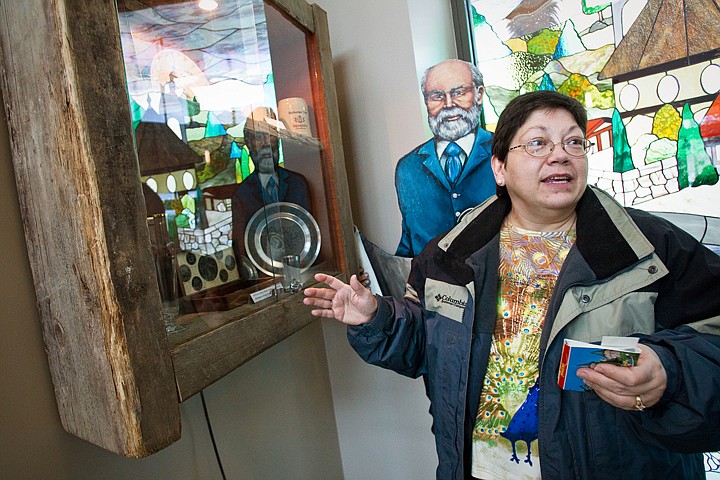 <p>Post Falls business woman, Tina-Marie Shultz, describes the origin of the wood that was used to make a case holding historic artifacts from Post Falls sister city, Herborn, Germany, following a dedication ceremony Friday at the Post Falls City Hall.</p>
Previous
Next
by
Brian Walker
|
November 20, 2010 8:00 PM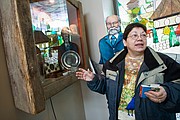 POST FALLS - Call it a show of international solidarity.
A history display featuring Herborn, Germany, Post Falls' associate city, was dedicated on Friday inside the City Hall rotunda.
"We're here to honor Mr. (Frederick) Post, the founder of Post Falls," said Jeanne Herzog, a member of the Post Falls Historic Preservation Commission.
Post was born in Herborn.
The history display features items from Herborn, including collector plates, beer glasses and steins.
It is in a case built out of a support beam from the 100-year-old Samuel and Ann Young home across the street from City Hall that's on the Register of Historic Places and is now Rosa's Italian Market and Deli.
"The wood came out of the basement and was left there after a new furnace was built," said Tina-Marie Schultz, owner of Rosa's.
At the top of the display is an old saw blade, which weaves in Post Falls' past as a timber town.
Also new in the rotunda are city emblems for both Post Falls and Herborn. The additions complement the wall mural of Frederick Post, information about Post Falls' history and a stained glass window of Herborn's landscape.
Several longtime Post Falls residents, including Bob Templin and Joe Doellefeld, and city officials have ties to Germany and have visited Herborn to strengthen the cities' relationship that was started in 1991.
Herborn's Big Band has performed in Post Falls multiple times.
Kim Brown, Post Falls historian, said the historic gestures are timeless.
"This doesn't stop with Frederick Post and it won't end with you," Brown told members of the history commission, city officials and residents at the ceremony. "This brings out our unique history and allows us to share with the world who we are.
"This is a handoff of city to city, government to government and generation to generation."
Recent Headlines
---