Hanks' 'money pit' in arbitration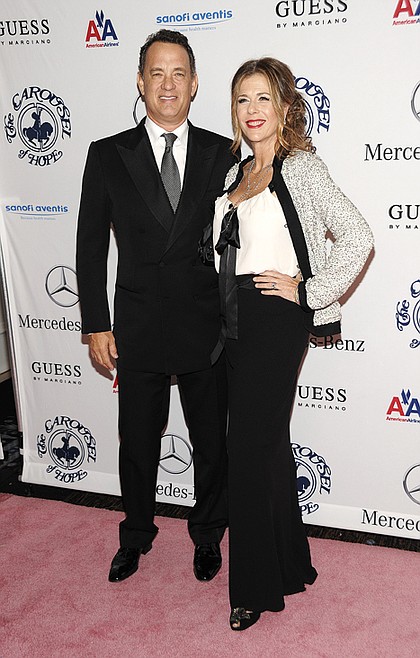 <p>Actor Tom Hanks, left, and his wife, actress Rita Wilson arrives at the 32nd Annual Carousel of Hope Ball in Beverly Hills, Calif. on Oct. 23.</p>
|
November 15, 2010 8:00 PM
KETCHUM (AP) - Actor Tom Hanks and his wife, Rita Wilson, have started a new round of arbitration to resolve a long-standing contract dispute with the architect they hired a decade ago to build their $10 million home north of Ketchum.
Hanks and Wilson are seeking $1.5 million in damages from Lake Flato Architects, based in San Antonio, Texas, in a breach of contract dispute.
The hearing began Friday in Ketchum and is scheduled through Friday. It is closed to the public.
It's the latest attempt by Hanks and Wilson to settle legal matters stemming from problems with their sprawling villa north of the ritzy resort town.
They've sued in state courts and tried arbitration previously to resolve claims with the local builder, Storey Construction.
In January, the Idaho Supreme Court ruled in favor of the couple, declaring they can seek a second round of arbitration with the builder over alleged defects and payments.
In that case, Hanks and Wilson are seeking $1.5 million in damages. The Idaho Mountain Express reports that a hearing date in that case has not yet been set.
They claim the contractor built their home with a series of defects, including a roof that leaked and then nearly collapsed after the home was finished in 2002. They also complain the home needed repairs in 2008 to deal with damage from a previous winter.
Arbitration is often used to resolve disputes outside of the courts, and rulings in arbitration cases can be upheld by judges.
Recent Headlines
---