'Eyes, ears and voice' of an industry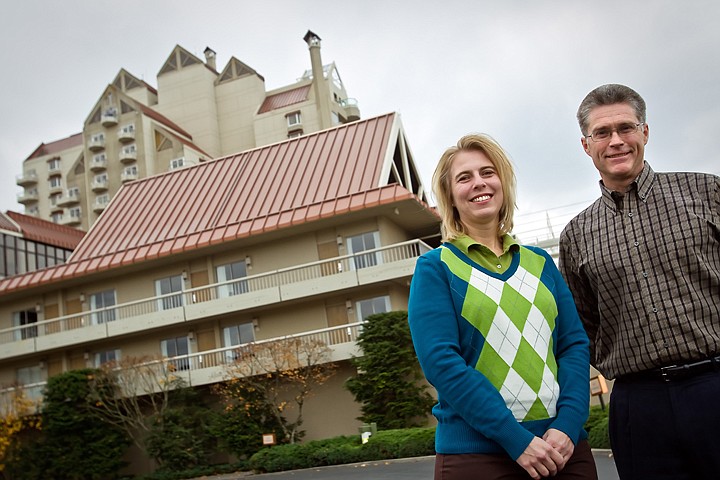 <p>Pam Eaton, executive director of the Idaho Lodging and Restaurant Association, and Douglas Burnett, resident manager of The Coeur d'Alene Resort.</p>
by
BILL BULEY
Staff Writer
|
November 12, 2010 8:00 PM
COEUR d'ALENE - Pam Eaton isn't just the executive director of the Idaho Lodging and Restaurant Association.
There's a little more involved.
"We really are the eyes, ears and voice of the hospitality industry," she said Thursday.
Eaton, based in Boise, was in Coeur d'Alene this week for the North Idaho legislative tour, as well as a board meeting of the ILRA at The Coeur d'Alene Resort.
Doug Burnett, resident manager of The Resort, said the ILRA is "an interesting but little-known organization with deep ties to tourism."
It offers an array of services, programs, resources and benefits that address the needs of members. As well, it lobbies on behalf of the hospitality industry before the Idaho Legislature on range of business issues.
"It's important we are there as a player," Eaton said.
Past issues addressed by the ILRA include minimum wage, business signage, unemployment insurance, workers compensation, liquor licensing and personal property tax issues.
"If there are local issues we see that impact members, we will get involved," Eaton said. "We have before."
Eaton said it was a good summer in tourism, with many members reporting a solid season. In her treks around the state, she has found that business is picking up at restaurants, motels and hotels.
"A lot of our members are saying they're starting to see a light at the end of the tunnel," she said. "So that's good news."
Burnett said they worked hard at The Resort and it paid off with a busy summer.
"We've got a very aggressive sales and marketing department," he said.
Eaton said while there are still many struggling businesses related to tourism and hospitality, there are many succeeding.
"There's a lot that are having some great rebound, are rebounding well," she said.
Eaton has been executive director of ILRA for four years and also leads the Idaho Retailers Association.
The Washington State University graduate loves her work. There are always new issues to consider, new legislators to meet, and ILRA members tend to be positive.
"The people in the hospitality industry are so much fun, they're a great group. I love representing them and they keep you energized and excited because they have to be energized and exited in their own business," she said.
Burnett said since Eaton came on board with the ILRA, the organization has enjoyed strong growth.
"We're excited about that," he said.
Eaton said the upcoming legislative session will present challenges for the ILRA, because the state is having difficult budget issues.
"A lot of it will be defense and just try to stop them from coming after our industry to get more money, because they always look at where the easiest money is to find. 'What industry can we tax, what industry can we put more regulations on to grab more money?'
"So we'll be keeping them at bay to stop all that."
The good news, though, is that the ILRA has a great relationship with the Legislature, Eaton said.
"They always come to us first," she said.
Recent Headlines
---