Men survive boat explosion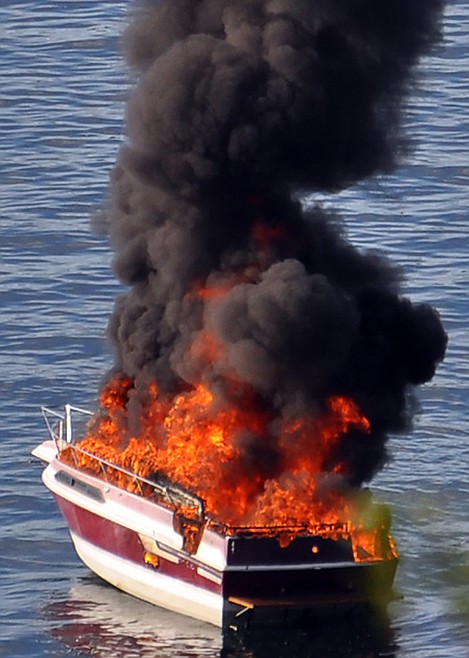 <p>A Liberty Lake, Wash., man and his son had to swim to safety after their boat exploded near the Hayden Lake Marina on Wednesday evening. The 23-foot vessel's engine backfired following a 30-gallon fueling stop, causing the flames. Neither man was seriously injured.</p>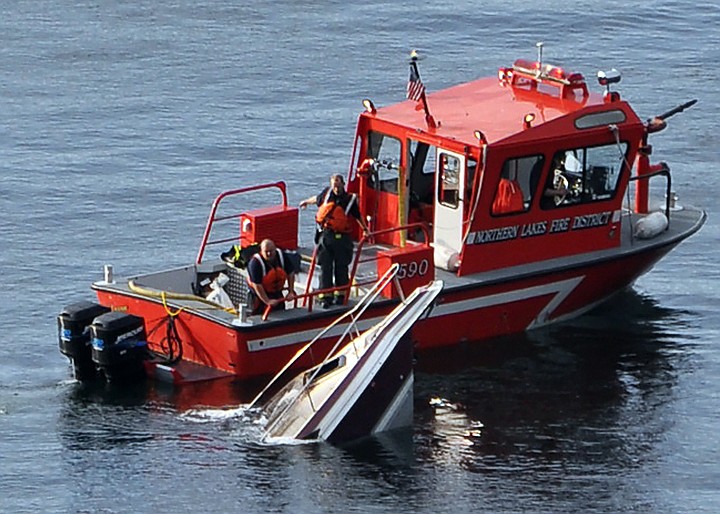 <p>Northern Lakes Fire District fire fighters try to retrieve a sinking boat Wednesday evening on Hayden Lake.</p>
Previous
Next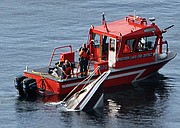 COEUR d'ALENE - A Liberty Lake man and his son had to swim to safety after their boat exploded on Hayden Lake Wednesday evening.
According to the Kootenai County Sheriff's Department, Mark R. Koontz, 49, and his 17-year-old son had to jump from their 23-foot Regal power boat after the vessel's engine backfired, blowing the engine cover off and igniting fuel shortly after 6 p.m.
The boaters had just fueled their craft with 30 gallons of gasoline at the Hayden Lake Marina before the backfire caused the flames.
Koontz had pushed the throttle forward after fueling as the engine wouldn't start, a trick he had used several times in the past, reports state, but the boat subsequently caught fire and was fully engulfed before the Northern Lakes Fire Department could arrive on scene.
Koontz and his son were in the water trying to tow the burning boat out of the marina by grabbing onto the bow eye and swimming, initial reports state. Another boater helped remove the burning boat from the marina and retrieved Koontz and his son from the water.
Personnel from Northern Lakes Fire Department responded via water with their fire boat and by land in fire trucks to put out the fire.
Koontz was uninjured but his son sustained slight burns to his face and singed hair. He was treated and released at the scene.
There were life jackets on board but neither was wearing one.
The incident remains under investigation.
Recent Headlines
---