Rain spurs West Nile concerns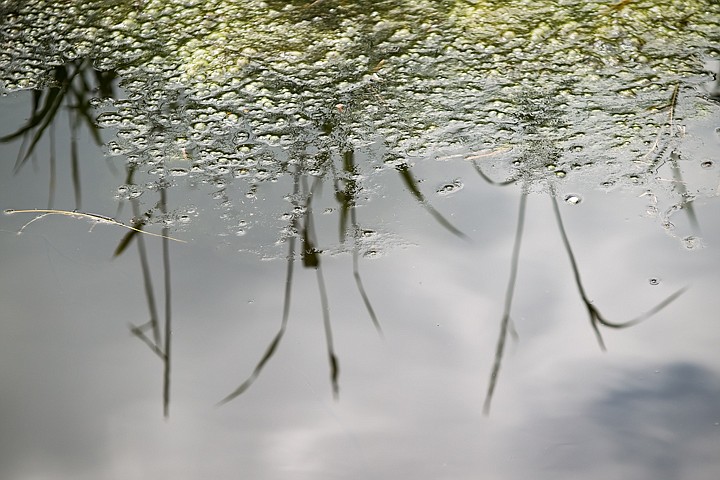 <p>Standing water can be a breeding ground for mosquitos carrying the West Nile virus.</p>
by
Brian Walker
|
June 23, 2010 9:00 PM
The rain could come back to bite us.
While the wet weather has doused some fire danger concerns, it has also heightened fears over the West Nile virus spread by mosquitoes.
The moisture and the standing water that comes with it has prompted a warning from health officials to take precautions to prevent the virus.
"The last time we saw this type of spring moisture was in 2006, when Idaho led the nation with confirmed cases of West Nile virus," said Leslie Tengelsen, deputy state epidemiologist for the Idaho Department of Health and Welfare.
"The extra moisture and flooding could lead to greater mosquito breeding habitat, so we encourage people to check and repair screens in their homes and remove standing water on their property to protect themselves from mosquitoes and reduce the possibility of West Nile infection."
Last year, 38 Idahoans tested positive for West Nile infections, with the virus contributing to the deaths of two people. In 2006, West Nile virus infected more than 1,000 people in the state, contributing to the deaths of 23.
It hasn't been as big of a problem in North Idaho, but experts believe it's only a matter of time before it becomes more of a serious issue.
There have been four confirmed cases of West Nile - two in 2006 and two in 2007 - in the five northern counties since 2005. There have been no deaths.
"All were in people who had traveled and picked up the virus out of the area," said Cynthia Taggart, Panhandle Health District spokesperson.
The virus was found in a red-tailed hawk in Benewah County in 2007.
The health district has collected and counted mosquitoes for the last few years and have found only a few that have carried the disease.
"Still, we stay on high alert every summer knowing that West Nile is bound to arrive here sooner or later," Taggart said.
Most West Nile cases crop up in August and September, but the recent rain has expedited the concern this year.
"We'll know before then if this will be our West Nile Virus year," Taggart said. "We're trapping and testing again, and sending people with dead crows, magpies and raptors to Fish and Game to test."
People bitten by an infected mosquito may experience headaches, body aches and a mild fever. Although rare, the virus can lead to serious illness, especially in people over the age of 50.
To protect themselves, people can avoid mosquitoes when they are most active, between dusk and dawn.
In addition, they can:
• reduce possible breeding habitats around their homes;
• insect proof their homes by repairing or replacing screens; and
• cover up exposed skin when outdoors and apply DEET or other EPA-approved insect repellent to exposed skin and clothing.
Mosquitoes need very little water to reproduce and can lay larva in clogged rain gutters, old tires or tarps, or empty flower pots. If something holds water for more than a few days it can provide a perfect place for mosquito breeding. Because of this, people are encouraged to frequently change the water in bird baths and decorative ponds.
West Nile virus does not usually affect most domestic animals, including dogs and cats, but can cause severe illness in horses and certain species of birds.
Although there is not a vaccine available for people, there are several vaccines available for horses. People are advised to contact their veterinarian about vaccinating their horses.
"While we can't predict what kind of mosquito season we'll have, now is the time to take precautions to 'Fight the Bite,'" Tengelsen said. "We know from experience how serious an outbreak of West Nile virus can be and encourage everyone to do their part to prevent infections this year."
For more information, visit http://www.westnile.idaho.gov.
Recent Headlines
---