'You have to tell a story'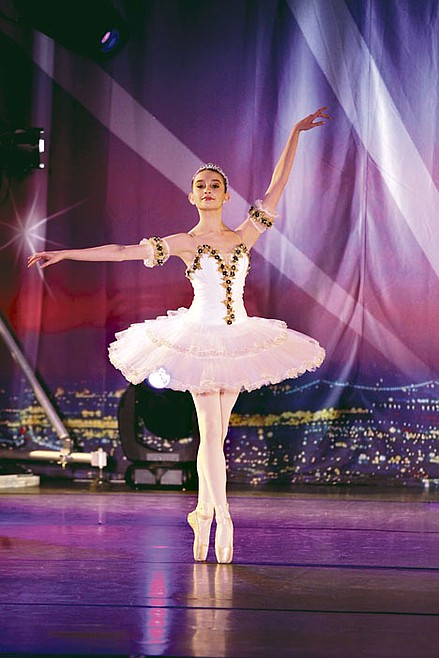 <p>Kelsey Piva, 16, displays her dance talents during a recent performance. The Rathdrum ballerina has been selected to study at the Bolshoi Ballet Academy in Moscow, Russia.</p>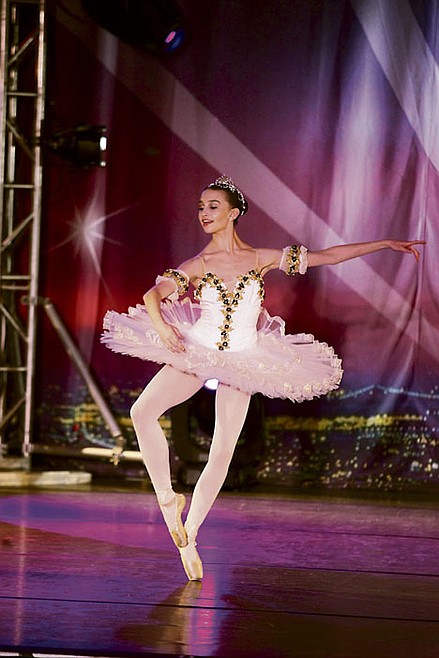 <p>Kelsey Piva, 16, displays her dance talents during a recent performance. The Rathdrum ballerina has been selected to study at the Bolshoi Ballet Academy in Moscow, Russia.</p>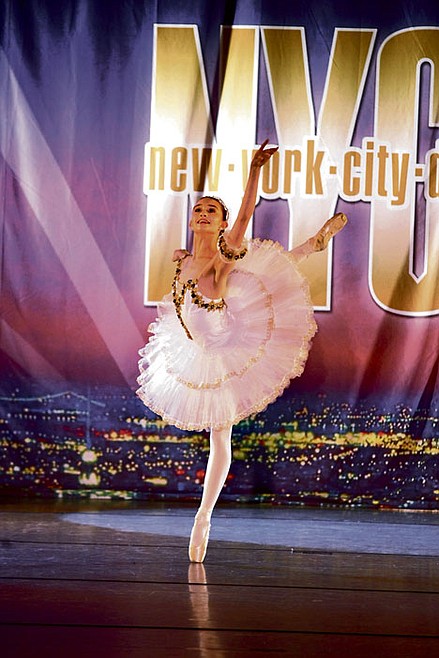 <p>Kelsey Piva dances during a recent performance. She has been in classical ballet for nine years, including three summers studying in New York.</p>
Previous
Next
by
BILL BULEY
Staff Writer
|
June 18, 2010 9:00 PM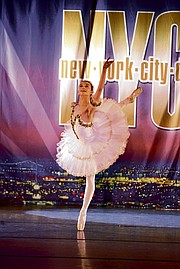 The first time Cheryl Piva watched her daughter take dance lessons, she knew.
There was something about the 3-year-old that made her stand out in a room of twirling, turning, tumbling toddlers.
"I saw that she was more dedicated than all the other kids," Cheryl Piva said. "They wanted to play, she wanted to pay attention and learn the steps."
Learn the steps she did.
And much more.
The Russian American Foundation recently announced that the 16-year-old Rathdrum girl will join nine other young dancers from across the nation selected to train with the Bolshoi Ballet Academy. For six weeks in Moscow, they'll also study the Russian language, history, arts and culture.
Kelsey leaves June 26 on the trip that is entirely covered through the National Security Language Initiative for Youth Program, which is funded by the U.S. Department of State, Bureau of Educational and Cultural Affairs.
"I'm really excited, really looking forward to it," she said with a smile.
Her venture starts with three weeks in New York for "intensive training" before setting off to Moscow.
Kelsey was selected from thousands of applicants through a process that included writing two essays, recommendation letters and, of course, her ballet talents.
"I think it's always nice when you come from a smaller town to be able to do these bigger things," her mother said. "You can come from a small place, but you have to get yourself out there so you are seen."
The Dance
Her daughter remembers her introduction to dancing.
"I just wanted to dance one day and my mom took me to this tiny little studio and then I started. I just liked it," Kelsey said.
Excelled, too.
She took jazz and tap, as well as ballet, joined Dance Unlimited in Newman Lake at age 6, and when she turned 7 began taking classes through the Ballet School of Coeur d'Alene.
She has been in classical ballet nine years and has earned scores of ribbons, plaques and trophies that decorate her room at home. She has studied ballet three summers in New York and competed in the Youth America Grand Prix, a national ballet event.
Not without a cost.
There were plenty of missed birthday parties, nights out with friends and days at the beach.
"I went to ballet instead," Kelsey said. "I'm really dedicated to it."
The 5-4, 101-pound teenager commits about 12-14 hours a week to ballet.
"For some people, dance is like your drug, you get your natural high off of. That's what ballet is like for me," she said.
Kelsey likes the correlation between dancing and music.
"You can be a dancer and you can, with your body, you can express the music. So someone can look at you without the music and know what the music was doing," she said.
It's like a conversation with the audience, she explains.
"I really like words. I think that dancing and words are similar. Dancing is sort of like writing with your body," she said. "You have to tell a story."
Inspiration
Kelsey credits her teachers for their influence.
She said longtime instructor Judy Reavis, owner of Dance Unlimited, "always believed in me."
"She's been my biggest fan, my cheerleader. She really made all this possible because she encouraged me from a young age."
Reavis has worked with Kelsey since she was in kindergarten and said she gives 110 percent, is hard working, dedicated and willing to try new styles. She showed early promise as a dancer.
"She had natural ability and an eagerness to be on stage and learn more," Reavis said.
Reavis is confident Kelsey will reach her goals.
"She is very bright and very determined," Reavis said. "I'm excited to see what opportunities she will have as she gets older."
Despite her talent, Kelsey is very humble, Reavis said, and is kind and helpful with younger dancers.
"She always encourages them," she said. "She's never too good for the beginners, even though she herself is very advanced."
Kelsey, who hopes to be a professional dancer, said she's ready for the next steps in her young career.
The Lakeland sophomore is an honors student who carries a 4.0 GPA. She enjoys singing, too, takes voice lessons, likes to listen to music, read, and write.
She understands the sacrifices demanded to reach the stage at the pro level. She also talks of that feeling that only comes when you've put in the time, the effort, the sacrifice.
"When you step on stage, that's what makes it all worth it. You have no regrets, nothing, when you step on stage," she said. "It's really nice, because everything goes quiet. The whole auditorium is so quiet, and you step out in your tutu and tiara and everyone is just, ahhh."
Despite her success, Kelsey still gets nervous - but only backstage, and only for a moment.
"As soon as you step on stage, you're fine. It doesn't matter. All that exists is just you, the music and the dance."
And the audience, she adds.
"I feel like that makes the difference between a dancer and an artist. If you can speak to the audience, that's something that will be remembered."
Recent Headlines
---