Cd'A anglers group helps kids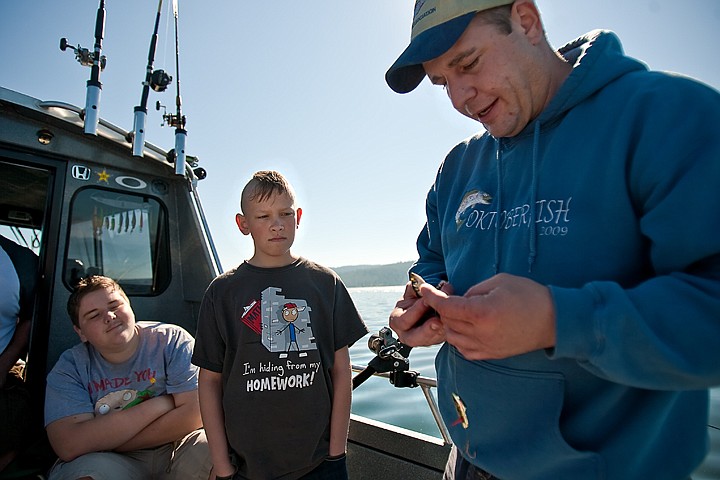 <p>Roger Blackstone, right, shows Zachary Dickson, left, and Matt Stephenson how to use a herring bait to catch chinook salmon on Lake Coeur d'Alene on Saturday as a part of Free Fishing Day.</p>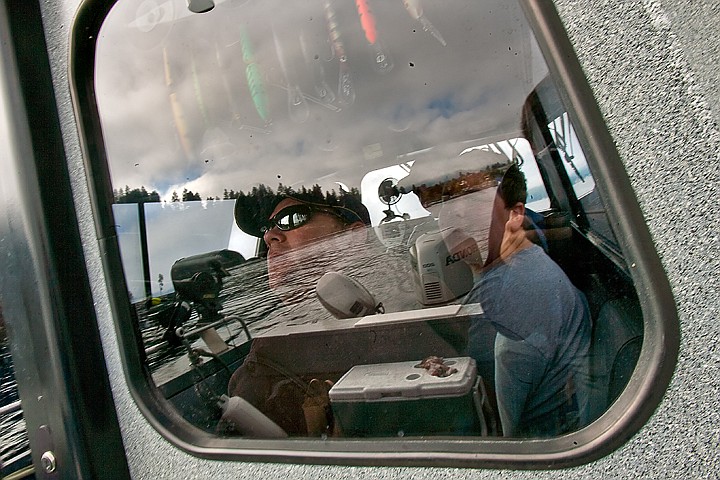 <p>Matt Plaisted, left, looks up at a hanging row of trout lures in Roger Blackstone's boat, "The Fish Whisperer," as Blackstone takes out a Big Brothers group Saturday.</p>
Previous
Next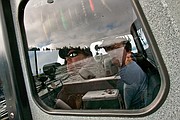 COEUR d'ALENE - Members of the Lake Coeur d'Alene Anglers Association volunteered their time early on Saturday, heading out onto the lake with youngsters for Free Fishing Day in Idaho.
For some of the kids - from Big Brothers Big Sisters of the Inland Northwest - the trip marked the first time out in a boat, while for others it was their first opportunity to go fishing from a boat.
Roger Blackstone, vice chairman of the anglers association, said about 10 boats took a total of 14 kids on the outing. He said they went after bass, pike and Chinook salmon.
"It's a great way to give back to the community," Blackstone said. "Once a year, every year, we do this on Free Fishing Day."
The boats left the Third Street boat ramp area after 8 a.m., and fished until lunch time. The kids then got a free barbecue lunch under the gazebo at McEuen Field provided by the anglers association.
Ethan Ahlers, 10, said he has done some bank fishing and ice fishing in the past, but, "It's my first time in a boat."
He caught 10 fish, all kokanee.
"It was tough for all of them," Ahlers said.
Ahlers fished in Bayview resident Calvin Nolan's boat, which had two kids on board and they managed to land 21 kokanee in and around Bennett Bay on the lake. The kids got a little help here and there.
"The kids get a bang out of it," said Nolan, 41. "It's fun to do. I like watching them catch fish."
Eleven-year-old Shania Sebastion, who was onboard one of the other boats, found "staring at the ducks" part of the day's fun experience.
Also, she said, "I liked driving the boat."
Sebastion, of Spokane, caught a couple kokanee, and said she was looking forward to cleaning them.
Sebastion has been on salamander "hunting" outings before, and is an aspiring entomologist, said Big Sister Maureen Wimsatt, 26, of Spokane.
The two have been matched through the organization for about a year, Wimsatt said.
"The fishing day is a great opportunity for the kids," she said.
Sebastion said she'd like to go fishing again soon.
Recent Headlines
---