Holiday movies: 'True Grit' and 'The Fighter' impress, 'Little Fockers' fails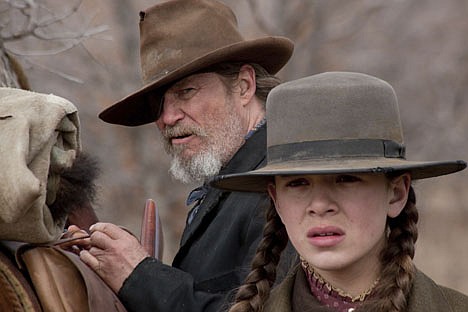 <p>In this undated film publicity image released by Paramount Pictures, Jeff Bridges, left, and Hailee Steinfeld are shown in a scene from "True Grit." The Broadcast Film Critics Association (BFCA) gave the film 11 nominations for the Critics' Choice Movie Awards.</p>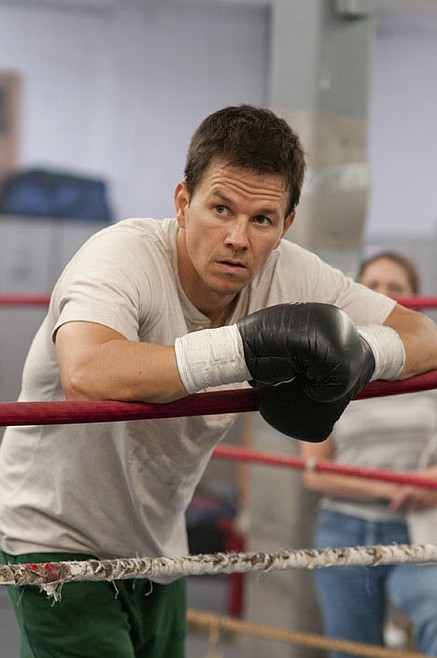 <p>In this publicity image released by Paramount Pictures, Mark Wahlberg is shown in a scene from "The Fighter."</p>
Previous
Next
by
Tyler Wilson
|
December 31, 2010 8:00 PM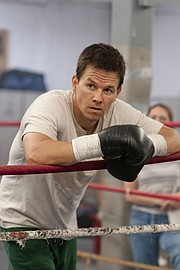 Known for quirky comedies ("The Big Lebowski"), dark dramas ("No Country for Old Men"), and sometimes both combined ("Fargo"), the Coen Brothers have crafted "True Grit" as their most straightforward and mainstream film to date. It's an entertaining yarn that executes all the classic Western elements and adds distinct Coen dialogue alongside a trio of great performances.
Based more on the Charles Portis novel than the 1969 film adaptation starring John Wayne, "True Grit" follows 14-year-old Mattie Ross as she hunts down the man who killed her father in cold blood. The tough-talking Mattie is played by newcomer Hailee Steinfeld in a firecracker of a performance. She's the highlight in a movie populated by Matt Damon, Josh Brolin and a one-eyed Jeff Bridges.
Damon is terrific as the goober of a Texas Ranger, LaBeouf, and Bridges snarls and grumbles to maximum hilarity as grizzled U.S. Marshall Rooster Cogburn. Both join Mattie on the search for baddie Tom Chaney (Brolin), and the Coens smartly center the movie on this dynamic.
Accented with gorgeous cinematography by Roger Deakins, "True Grit" is tightly wound with perfect doses of Western action and crisp dialogue. Only an unnecessary epilogue sours the proceedings. It's a pure genre piece through and through, but expect "True Grit" to gain more widespread attention in the awards season.
Another film stuffed with great performances this holiday season is "The Fighter," starring Mark Wahlberg as Mickey Ward, a promising boxer struggling to overcome the shortcomings of his family-led management.
The based-on-a-true-story drama co-stars Melissa Leo as the overbearing matriarch of the family, Amy Adams as Mickey's outspoken girlfriend and Christian Bale as Mickey's drug-addict brother and ringside mentor. All three give career-best performances, with Bale especially bringing emotional heft to the role. Wahlberg's work is more understated, serving as a strong anchor to the livelier supporting performances.
Big acting talent, unfortunately, doesn't always transfer into quality entertainment. "Little Fockers," the third installment in the popular comedy franchise, takes a once-fresh idea and smothers it to death.
After eight years, Robert De Niro still questions Ben Stiller's position in the Byrnes Family Circle of Trust. He spends most of the film "watching" poor Gaylord Focker as he deals with a new house, a feisty work associate (Jessica Alba) and getting his kids into a posh private school.
The plot strands in "Little Fockers" are more frail than ever, with the titular kids only making token appearances. The remaining cast, including Blythe Danner, Teri Polo, Barbara Streisand and an overreaching Owen Wilson, can't do much with their reduced roles. Worst of all, Dustin Hoffman, the saving grace of "Meet the Fockers," only appears in 10 minutes of this outing.
There are occasional funny bits, most in which Stiller and De Niro manage to break through the lazy plot contrivances. The rest, however, is a deflated rehash of franchise greatest hits.
Grades: True Grit: A
The Fighter: A
Little Fockers: C
Ticket Stubs is sponsored by the Hayden Cinema 6 Theater. Tyler Wilson can be reached at twilson@cdapress.com. Read more film reviews and pop culture commentary at www.NormdogEntertainment.com.
Recent Headlines
---